Don't miss the latest stories
Share this
Tesla Demos 'Optimus' Robot's Strength By Making It Carry A Piano
By Nicole Rodrigues, 01 Nov 2022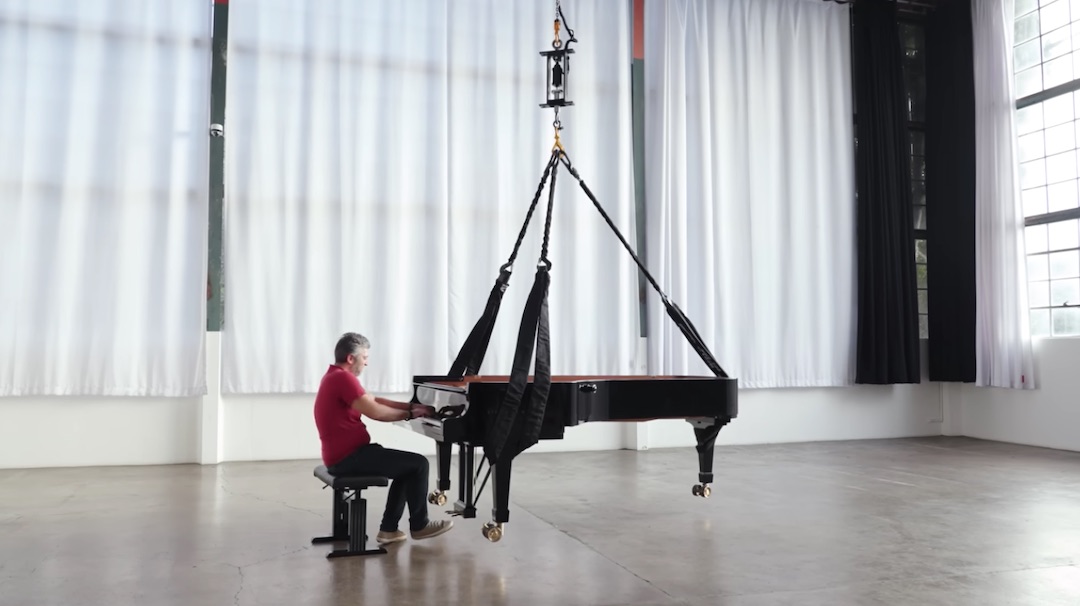 Just a month ago, at Tesla's AI Day event, the crowd was treated to the sight of humanoid robot 'Optimus' taking its first, albeit shaky, steps on stage. Well, it was actually carried onto the stage by a crew of employees and allowed to stumble around before being shuffled off. A video was then played demonstrating some of its capabilities, like watering plants.

Now, the automaker is back with more footage to demonstrate the incoming robot, and this time it's doing way more than watering a plant.

Unfortunately, we don't get another glimpse of Optimus in its glory. Instead, just one of its actuators took center stage to perform the herculean task of lifting a 1,000-pound grand piano off the ground.


An actuator is a machine that converts energy signals into motion. In this case, it has been transformed into a pulley attached over the instrument's top. As a man is seen trying to reach the pedals, the piano keeps escaping him by being raised higher and higher.

The same battery network powers the bot, as in Tesla's other electric vehicles. It is also equipped with the same self-driving computer and vision system to help it navigate.

Optimus will house 28 actuators once it is ready. However, for now, Tesla has decided to show the capabilities of one of the machines ahead of an upcoming showcase of the bot taking its first actual steps.



[via Electrek and TechTimes, screenshot via Tesla]
Receive interesting stories like this one in your inbox
Also check out these recent news