Don't miss the latest stories
Share this
Man-Sized Teddy Bear Is The Hunky Companion That Lets You Cuddle All Day Long
By Mikelle Leow, 14 Nov 2022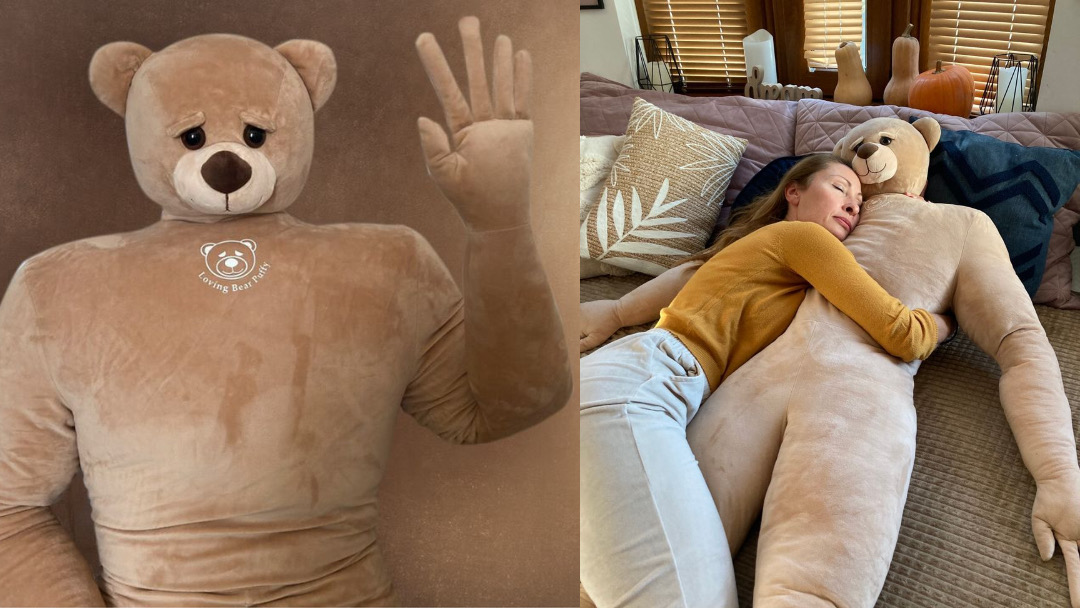 How often do you seek emotional support and a listening ear, without having your other half "fix" your problems for you? Well, forget the apps, because the companion for you might be here.

Loving Bear Puffy is like that dream partner who's warm, supportive, snuggly, offers a sense of security, and is, erm, completely bearable. Where Puffy differs is that he (pronouns confirmed by the website) is not a human but a human-sized teddy bear.

Standing at 5'7", Puffy is a tall hug pillow that lets you wrap your head, arms, torso, and legs around his body all day long—and he doesn't get the dreaded pins and needles. You can lean on him if you need a shoulder to cry on during a movie, or even clasp your fingers around his hand for extra comfort.
According to Loving Bear Puffy's creators, the pillow has a "head of a half-asleep bear" with the shape of a "male human body." For those lonely nights, it "replaces the need for physical presence."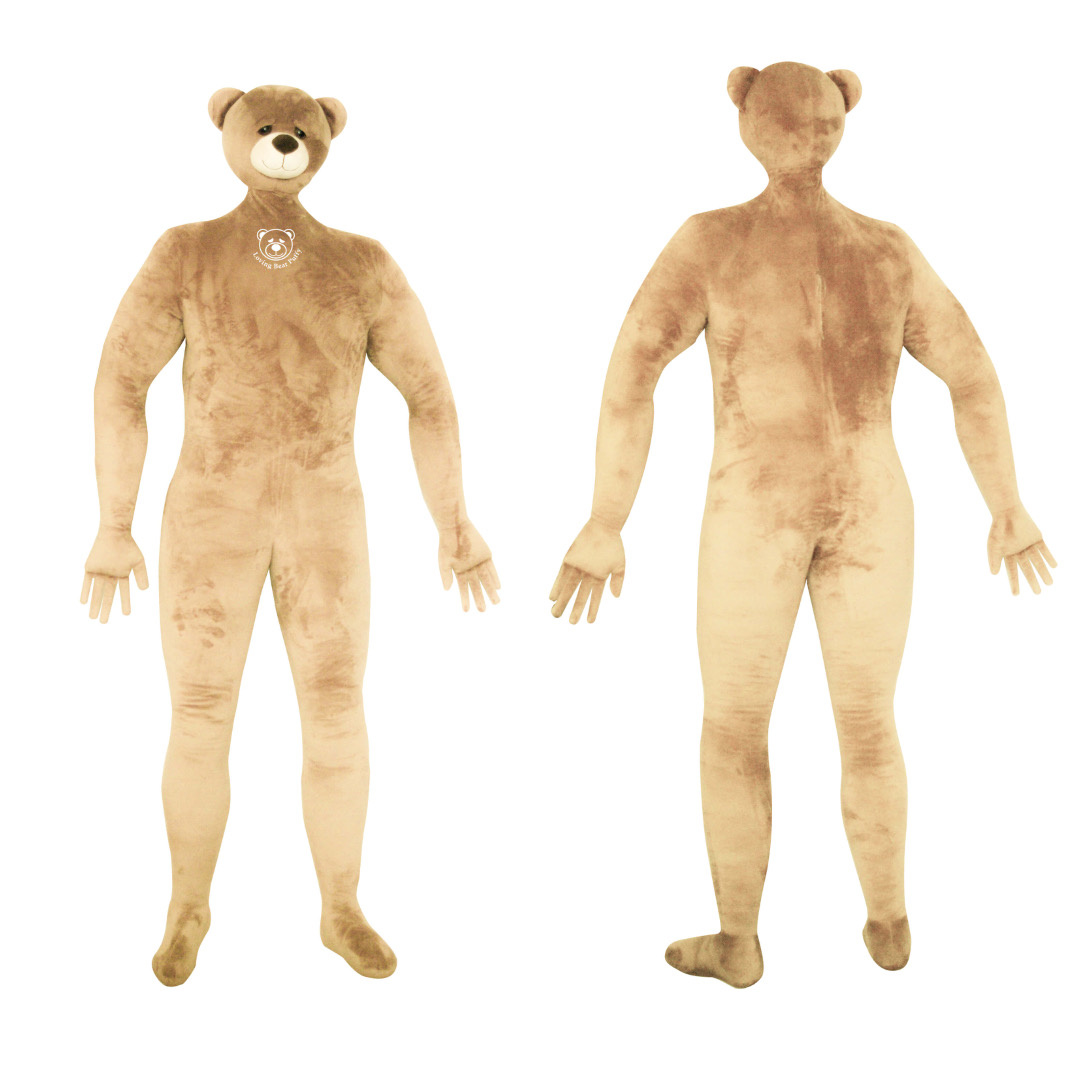 Puffy is stuffed with high-quality polyurethane foam filling, AKA boyfriend material.

"He becomes part of the family and is always at home waiting for you," says the website. "He doesn't snore, he doesn't sweat, and… he doesn't complain." Can he take photos of you like an Instagram boyfriend, though?
While several photos on the site depict the bear with clothes on, it stresses that Puffy will arrive at your doorstep naked, so you can dress him up however you wish. Ideally, you'll have some outfits ready for him when he moves in—and to aid your shopping, his originators say he wears L–XL shirts.

This huggable roommate will be yours for US$144.
[via Boing Boing and Loving Bear Puffy, images via Loving Bear Puffy]
Receive interesting stories like this one in your inbox
Also check out these recent news