Don't miss the latest stories
Share this
AI Fashion Design Assistant Makes Its Debut With Human Collaborators On Runway
By Mikelle Leow, 04 Jan 2023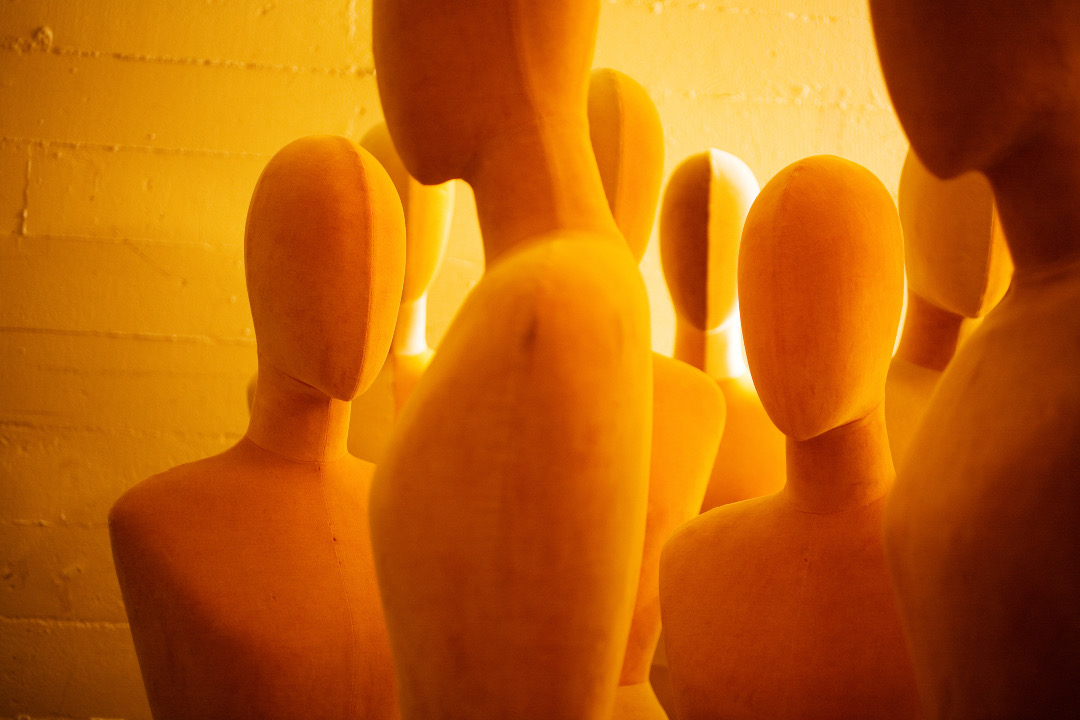 Your next pair of shoes or it-bag could be envisaged by the eyes of artificial intelligence. Seeing as how tools like DALL-E have immediately disrupted the creative scene, this may not be so surprising after all.

Last month, a roster of masked models walked down a runway at M+ Museum in Hong Kong wearing 80 avant-garde outfits. The event's name, Fashion X AI, is a giveaway for the star designer behind the show: The pieces were dreamed up by 14 human designers with the help of an AI software called AiDA, short for AI-based Interactive Design Assistant.

Not to be confused with Ai-Da, another robot artist who made headlines by first painting and then testifying in court, AiDA is the brainchild of Hong Kong-based AiDLab, run by students and academics at the Hong Kong Polytechnic University and Royal College of Art postgraduate program.
The showcase has been billed by its organizers as the "world's first designer-led AI fashion show."
ICYMI: These outfits at the 'Fashion X AI' show in Hong Kong were designed with the assistance of artificial intelligence https://t.co/5AYHOxUYql pic.twitter.com/kc2cIcl0TU

January 2, 2023
AiDLab CEO Calvin Wong describes AiDA as a supporting tool for fashion design and collaboration. In line with the many similar tools that have automated the tedious work process, AiDA can dream up individual designs—or a full series of looks—in just 10 seconds.
Instead of replacing human designers, AiDA is envisioned as a fairy godmother of sorts, bringing instant gratification to creators' visions. The human touch is still essential—designers will need to upload their draft sketches, materials, textures, and color palettes to a virtual mood board to be deciphered by the algorithm. What AiDA does is save the time typically spent on sketching dresses one by one.
Human designers can still tweak and improve on AiDA's suggested works, which are essentially just templates.

Hong Kong fashion designer Mountain Yam tells Reuters that AiDA hasn't just streamlined ideation but also inspired him. As a participant of the Fashion X AI show, Yam had been working with AiDA over the past six months to bring visionary outfits to the catwalk.

The designer likens his experience with the program to the getting-to-know-you process of a real romantic relationship, where he "gradually [got] to know her… and she gradually got to know my designs" according to his desired silhouettes and styles. Yam even foresees the partnership becoming long-term.

Following the fashion show, AiDA has rolled out access to designers in Europe and Asia Pacific.

[via Reuters and CDO Trends, cover photo 5572869 © Slateriverproductions | Dreamstime.com]
Receive interesting stories like this one in your inbox
Also check out these recent news