Don't miss the latest stories
Share this
Tesco's New Cheeky Billboard Dishes Out Personalized Messages
By Nicole Rodrigues, 17 Mar 2023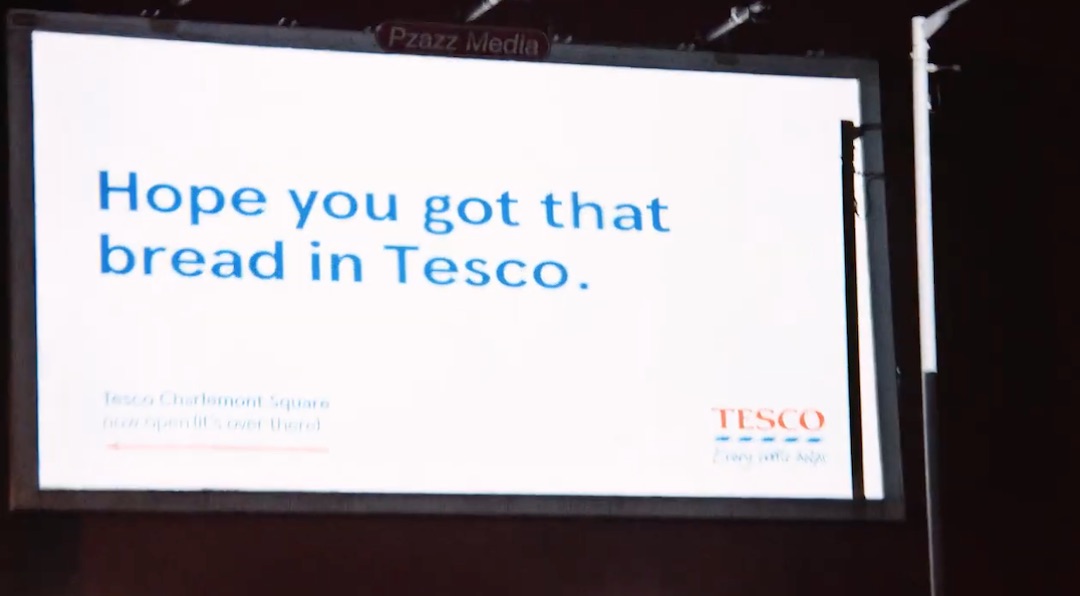 Dublin's newest Tesco has opened its doors in Charlemont Square in a spot that is a little hard to find. A new billboard has been set up to direct people to the new location, but of course, to prove that chivalry isn't dead, the sign doles out personalized messages and compliments to lure people in for a meal deal.

Set up by creative agency BBH Dublin, the campaign saw a copywriter stationed nearby to write live prompts for passersby. In Tesco's promotional video, people were greeted with messages such as "Hey, silver jacket, can we get you anything?" and "Shorts in February! Brave lad. Need a hot coffee?"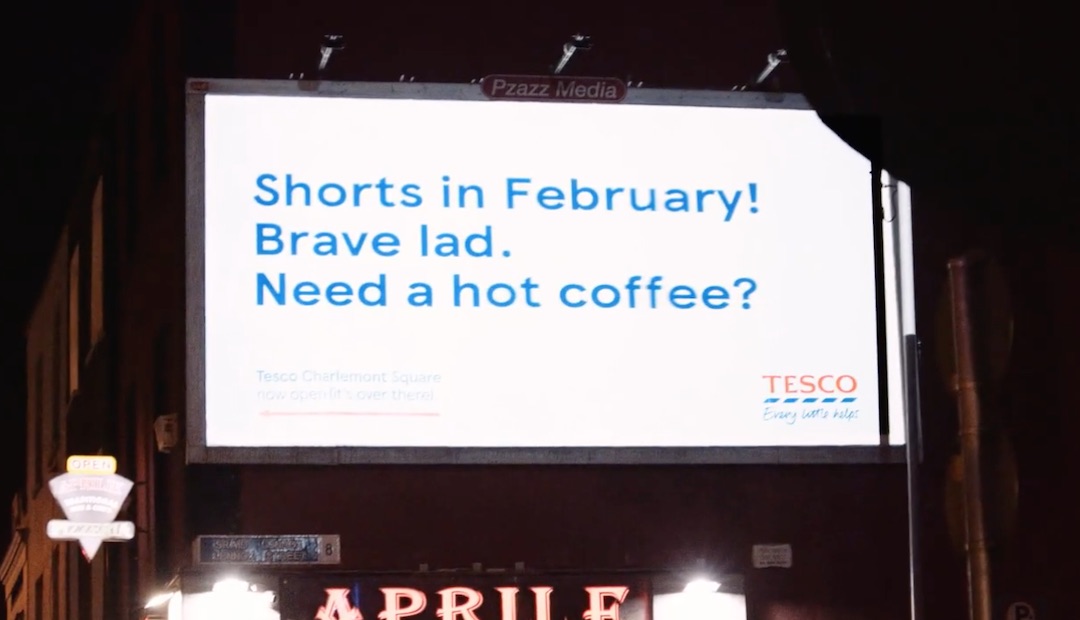 The copywriter behind the scenes began complimenting them and having a one-way conversation as they enticed them to Tesco. The campaign taps into a realm of advertising that directly markets a product to each individual in public.
In noticing and joking around with passersby, it conveys a brand's interest in its consumer on the most basic level. The billboard also directed people to other local pubs and restaurants, demonstrating the community's strength. Chuck in some dry humor, and you have a stunt that is hard to ignore.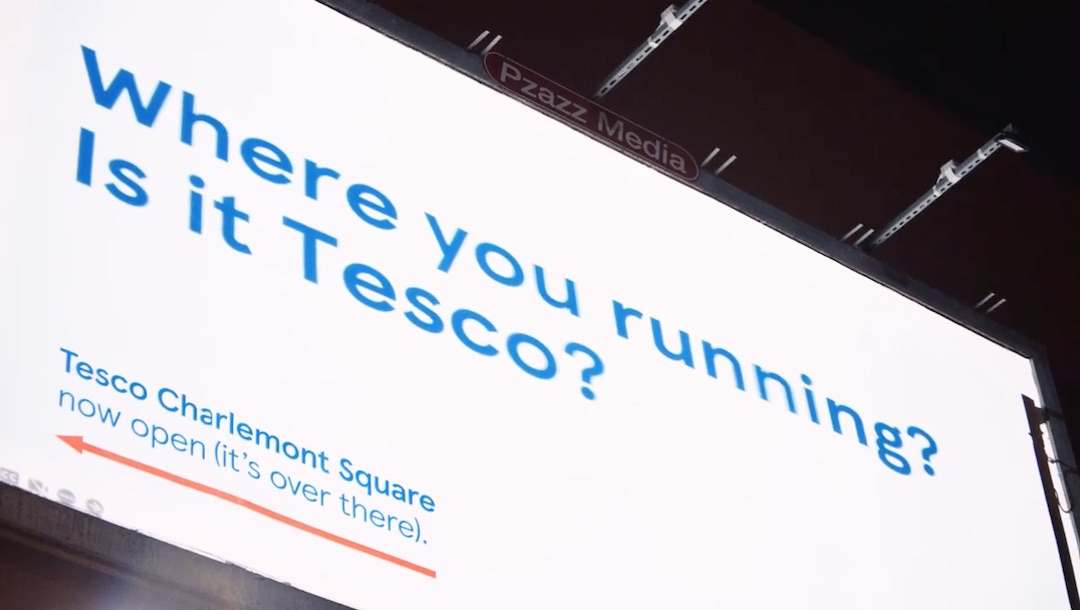 "Hope you got that bread at Tesco's," it read as someone walking by held a packet of bread in their arms. And as a couple of skaters rode by on their decks, the billboard asked them to do an Ollie, which they obliged.

This type of personalized marketing took well with Dublin's citizens, as many stopped to take pictures of their dedicated messages.




[via The Drum and LBB Online, screenshots via Tesco Ireland]
Receive interesting stories like this one in your inbox
Also check out these recent news