Don't miss the latest stories
Share this
Mayo Clinic Tests Robot Masseur To Lift Burden Off The Backs Of Human Staff
By Mikelle Leow, 20 Mar 2023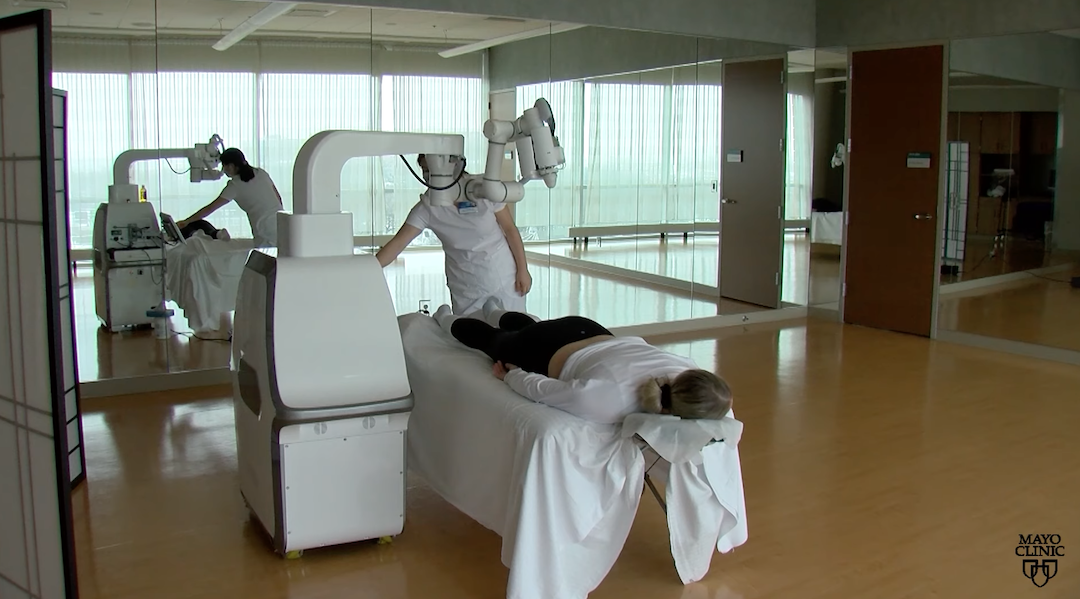 Sometime in the future, going for a massage could mean having the knots in your shoulders loosened by a pair of mechanical hands. It's a little disarming—but if you think about it, it's not much different from unwinding on a massage chair.

Mayo Clinic in Rochester, Minnesota, is already getting the first squeeze out of the experience of a robot masseuse with 'EMMA', whose full name is Expert Manipulative Massage Automation. Designed by Singapore robotics firm AiTreat, the bot specializes in a therapeutic, ancient technique called Tuina to bring muscle and pain relief, while also lightening the strain on the staff shortage.

EMMA is serving its probationary period to help healthcare professionals assess Tuina's effectiveness on chronic lower back pain, since there aren't that many trained to perform the therapy in America. Tuina (pronounced twee-nah) is believed to be the oldest system of bodywork, but it is usually prescribed by traditional Chinese medicine practitioners instead of the Western medical field.
If all goes well, Mayo Clinic could add the massage technique to its list of remedies for back pain.

Rather than having EMMA do all the legwork, Dr Brent Bauer, a general internal medicine physician at Mayo Clinic, most of the assessment and positioning will still be assigned to human employees, while the robot will handle "the repetitive work."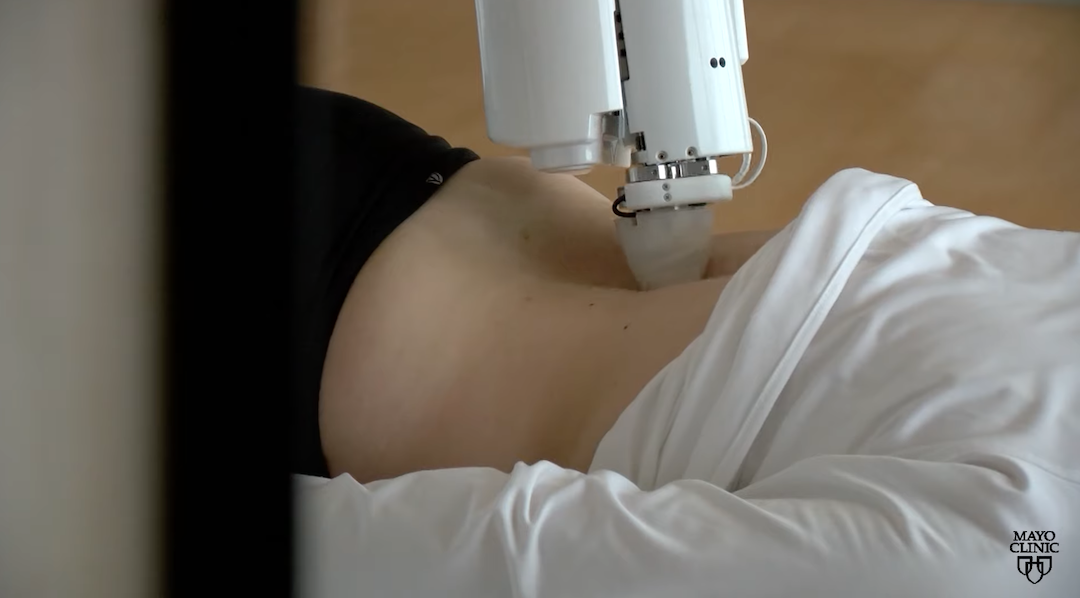 EMMA is powered by artificial intelligence and has sensors to identify stiff muscles and measure acupoints in each body.

According to the Nanyang Technological University in Singapore, which is also testing the robot, EMMA could help cushion the shortage of skilled massage therapists and physiotherapists, while also making consistent, high-quality massages more accessible and affordable.

Dr Bauer says EMMA and its Tuina techniques may potentially offer the right care for a patient who will need more than Mayo Clinic's "conventional toolbox."
"It's not replacing conventional medicine; it's that idea of augmenting. We're integrating the best of both worlds."
[via Mayo Clinic and Nanyang Technological University, video and screenshots via Mayo Clinic]
Receive interesting stories like this one in your inbox
Also check out these recent news