Don't miss the latest stories
Share this
Adobe Illustrator Introduces Instant Vector Recoloring Powered By Firefly AI
By Mikelle Leow, 21 Apr 2023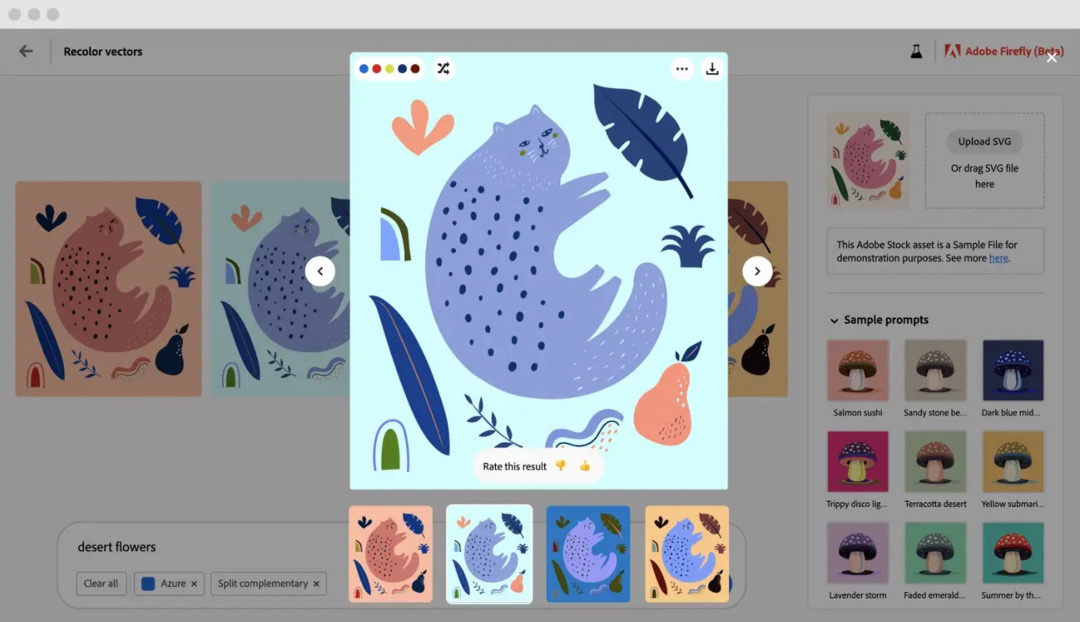 Adobe is coloring users surprised, indeed. Not only has the creative technological giant harnessed its Firefly art generator to revolutionize workflows, like dreaming up storyboards for video creation, but it is now also bringing this magic of generative artificial intelligence to speed up a step many artists and designers find troublesome: recoloring.
Now live in the Firefly beta is an automated vector recoloring tool for Adobe Illustrator, which churns out multiple color schemes for vector art much, much faster than if you were to play around with complementary hues or new palettes yourself.

The company explains that the feature enables artists to initiate instant recolorations with text descriptions, or by clicking on a drop-down menu to generate styles that fit their vision. The tool could also serve as a resource to guide your ideation process along.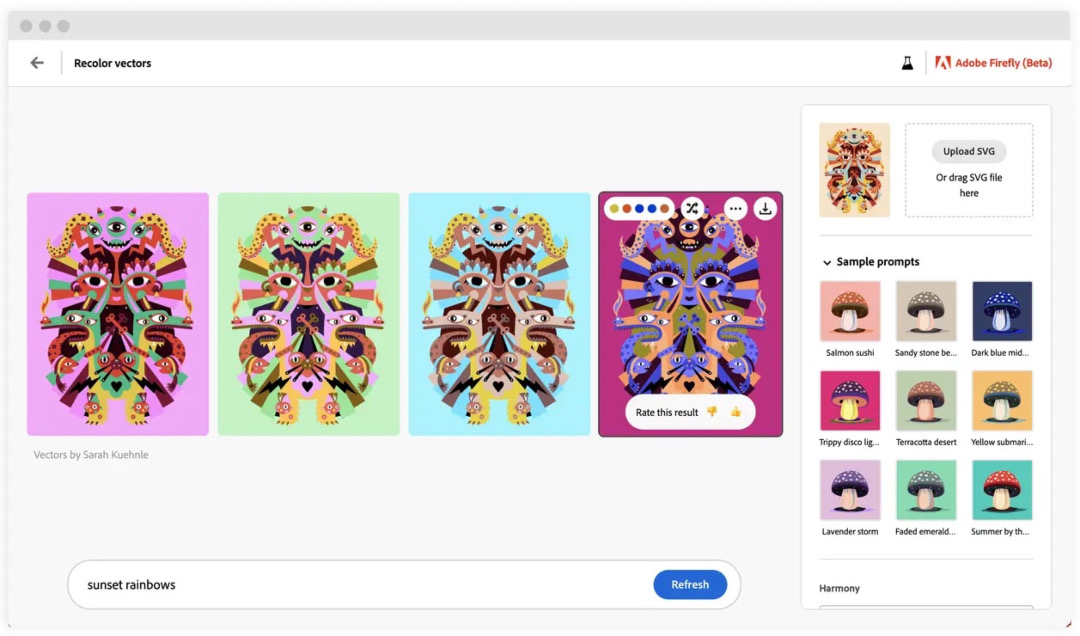 AI (artificial intelligence) paints new colors for the way you work on AI (Adobe Illustrator).
Ever since the introduction of Firefly, Adobe has emphasized the importance of respecting creators' work in this fast-evolving digital sphere. Its answer to the burgeoning world of generative art and design tools is trained on Adobe Stock assets, as well as openly-licensed and public-domain materials. This ensures that all resulting content won't infringe on copyrights or trademarks, and are cleared for commercial use.

At the same time, Adobe reassures users that such tools won't replace human creatives, who will still need to be present for quality management or to make final touches. Advances like Firefly will just make it easier for people of all skill levels to complete time-consuming tasks, it deduces.

"We believe that ethically developed and deployed generative AI can help increase creative confidence in people of every skill and experience level, serving as a creative co-pilot to remove barriers between imagination and blank page," the company explains.
Video via Adobe

In the case of vector recoloring, "You'll be able to quickly generate color renditions across different formats, create vector variations for dark and light modes on UI interfaces, and more," says Katie Gregorio, Senior Director of Product Marketing at Adobe Creative Cloud.

Given the scalable nature of vectors, Firefly's impact will extend to everything from prints and motion graphics, to even larger layouts like billboards and vehicle wraps.
Receive interesting stories like this one in your inbox
Also check out these recent news