Don't miss the latest stories
Share this
Michelin Concludes High-Speed Tests For Airless Tires With Optimistic Results
By Mikelle Leow, 25 Apr 2023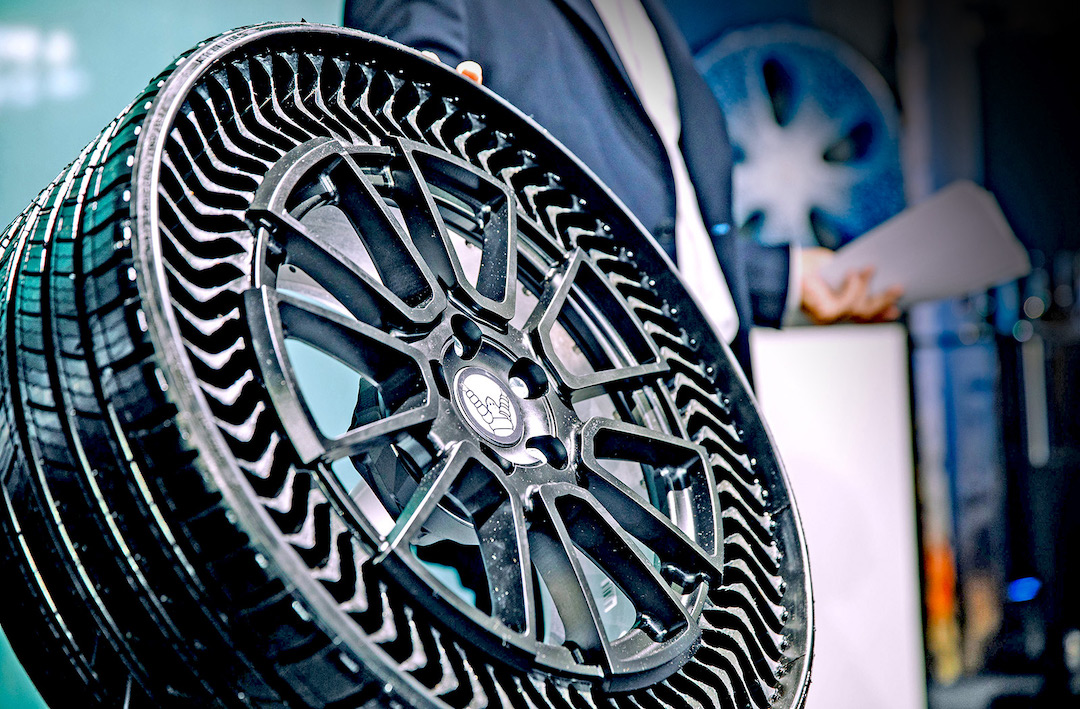 The Michelin standard of tires does not puncture. At all. It's a benchmark the manufacturer has been exploring for nearly two decades. In the latest advance, the tire has proven to be not only feasible but also usable during high-speed scenarios, such as when cops are chasing down criminals.

Called the 'Uptis', or the Unique Punctureproof Tire System, Michelin's prototype airless tires don't have to be filled, thanks to their wheels being crafted from aluminum, instead of rubber, and glass fiber reinforced plastic (GFRP). For the same reason, they won't go flat—or at least they're trying not to be—which makes them far more sustainable and prevents them from having to be replaced every so often. The company asserts that the product is "plug-and-play" too.

Earlier this year, the tires were tested on 30 Toyota-powered DHL delivery vans in Singapore, and experimented with previously on the Chevrolet Bolt in 2019—validating their practicality on low-speed and electric vehicles.


Image via Michelin
Then, law enforcers in "some European countries" got in touch because they were contemplating using airless tires on police cars, Michelin Senior Vice President Bruno de Feraudy tells The Drive.

The authorities told Michelin months back that suspects always attempt to disarm cops by first puncturing their tires, so a puncture-proof tire would be more than useful for police cars.

Michelin says it thus trialed Uptis at 210 km/h (130 mph) on an internal test circuit. "And it worked well," Feraudy reports.

Police intervention helped the manufacturer determine that its airless tires are suited for higher-speed vehicles too. Michelin hasn't named which models Uptis was most recently tested on, but it says they are "normal police vehicles."

In the same report, Michelin CEO Florent Menegaux mentions that the company is also in talks with automakers like Tesla and General Motors who are keen on giving the puncture-less tires a go.

Michelin now admits that its goal of officially launching the tires in 2024 may have been a bit ambitious, but it hasn't ruled that out.

All told, the company isn't the only tire maker to develop an airless alternative. Goodyear, too, is working on one—though it has set its sights even higher and plans to install airless tires on a moon buggy.
Receive interesting stories like this one in your inbox
Also check out these recent news