Don't miss the latest stories
Share this
This App Generates Fake Images Of You & Your Friends Hanging Out
By Nicole Rodrigues, 08 May 2023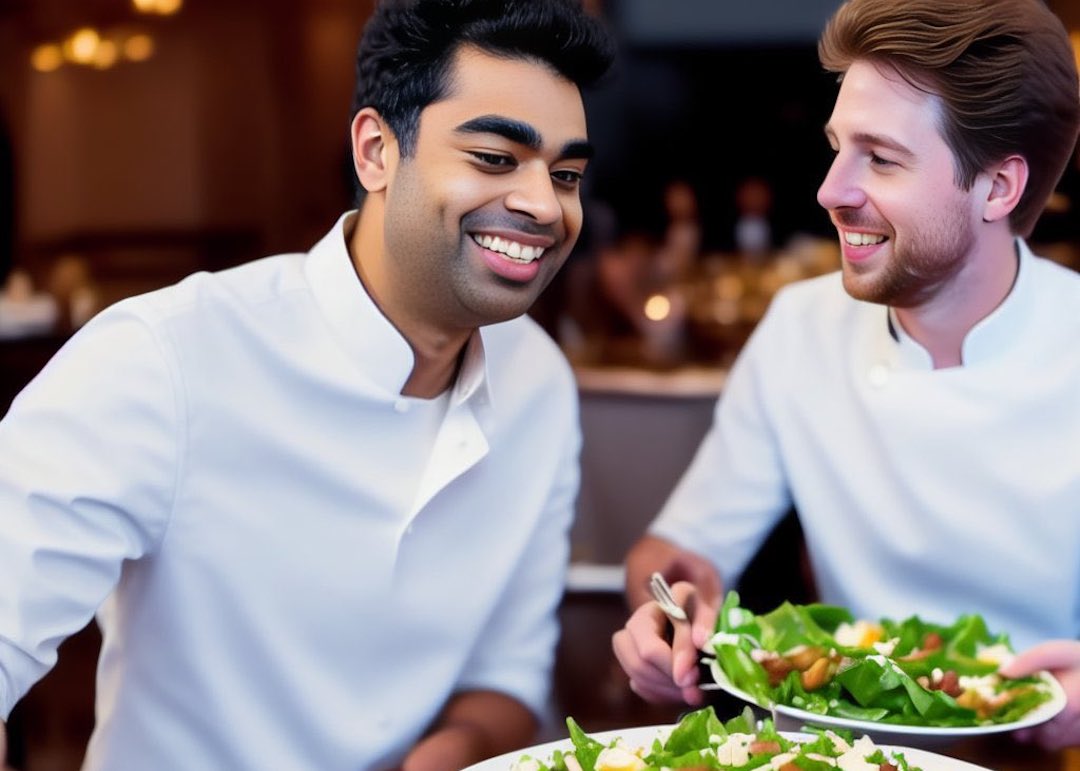 The sad reality of getting older is that you'll have less and less time to hang out with your friends, so fun days out may have to be scheduled at least a month in advance to ensure your timetables line up. Although, if you're looking for a way to make it seem like you still have a social life, the Hotshot app will pump out fake images of you and your buddies dining at restaurants, and just about anything else under the sun.

In a demo tweet from the app's co-founder, Aakash Sastry, he asks potential users to wonder what art generator Midjourney would look like if it knew the faces of those close to you. He then proclaimed that Hotshot can make anyone stored in your contacts do "anything." And by anything, it means even turning them into animated characters or even placing them on the Moon.

This a somewhat scary sentiment considering how artificial intelligence can put people in compromising positions. The tweet, however, contains relatively innocent photos of him and his co-founder sharing a salad in a restaurant.
1/ Imagine if Midjourney knew what your friends looked like…

Introducing Hotshot!

Make photos with ANYONE IN YOUR CONTACTS doing ANYTHING

Here's pics of me and my co-founder John eating a salad + a video of me making them on Hotshot

🙏🏽 Download, it's free:… pic.twitter.com/rlrRgkPY2B

May 3, 2023

Via a Twitter thread, it seems like the app's primary purpose is not so much to pretend as if you have a social life, as much as it is to create memes of you and your friends. In the last part of the thread, Sastry notes that you can access Hotshot directly from iMessage to send the pictures of your pals directly to them.

The comments under the tweets wonder what the use of it is for, and have stated that their friends would not take too kindly to having their images used in such a manner.

However, there were some positive remarks from Reddit co-founder Alexis Ohanian, who appears eager about the venture in a tweet.
AI images of your friends. The future is going to be awesome https://t.co/3NuIypJNEm

— Alexis Ohanian 🧠(@alexisohanian) May 4, 2023

Futurism points out that this seems like a regressive step, especially in a post-pandemic world where people are adjusting to a new normal of being social again. Nevertheless, the company does assert that, in terms of privacy, Hotshot will delete all photos from its data servers within 24 hours, and will not be shared with any third parties.

Hotshot is currently available on iOS. However, before turning your besties into memes, do them a favor and check with them first.



[via Futurism and The Chainsaw, cover image via Aakash Sastry]
Receive interesting stories like this one in your inbox
Also check out these recent news