Don't miss the latest stories
Share this
Tesla Bots' Progress As Humanoid Coworkers Demoed In Automaker's New Video
By Mikelle Leow, 17 May 2023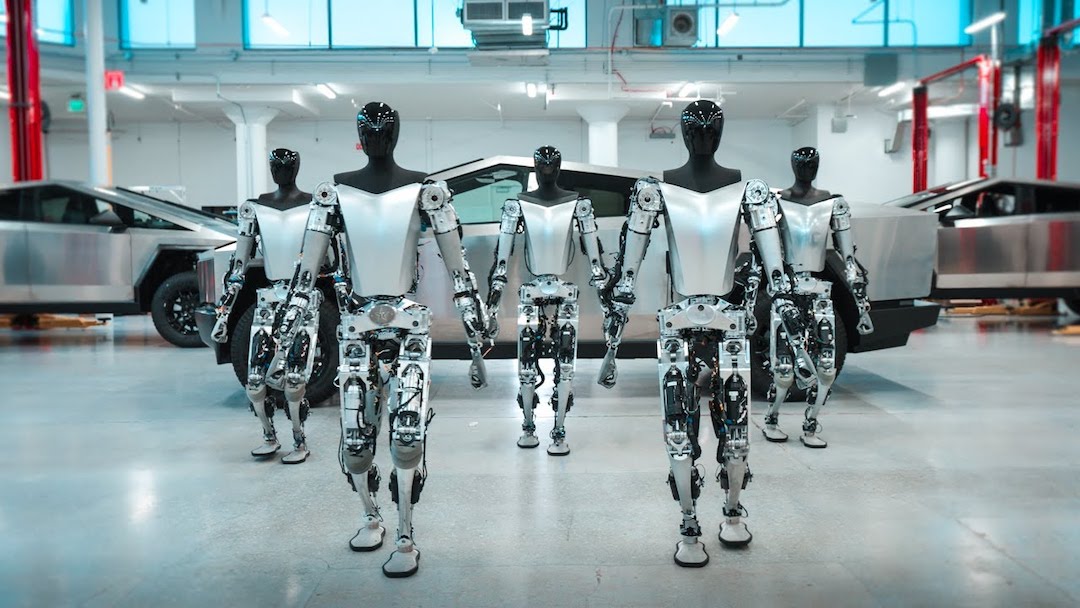 Don't worry, as it stands, you won't be turning your head to the next cubicle to find a naked, metal-cast body hammering away at the keyboard in the near future.

Tesla has been teasing its humanoid robot for nearly a couple of years now, with the intention of training it to undertake "dangerous, repetitive, boring" tasks, like factory work, and make physical labor a choice for humans. The company has said its thorough experience with autonomous and automotive systems puts it in a unique position to deliver these robots.

Tesla has referred to these 5'8" androids by two names—the 'Tesla Bot' and 'Optimus'. Today, in a new demo video showing off their progress, it's simply calling the technology Tesla Bot. In the eye-opening, slightly unnerving, footage, the carmaker unleashes five bots into an office to go on a walk.

The robotic squad (is "army" too dramatic of a description?) is shown performing a series of tasks, like picking up and storing items using their rather deft hands. In one scene, a Tesla Bot flaunts its motor torque control, in which it appears to hack away at an egg but is careful not to break it.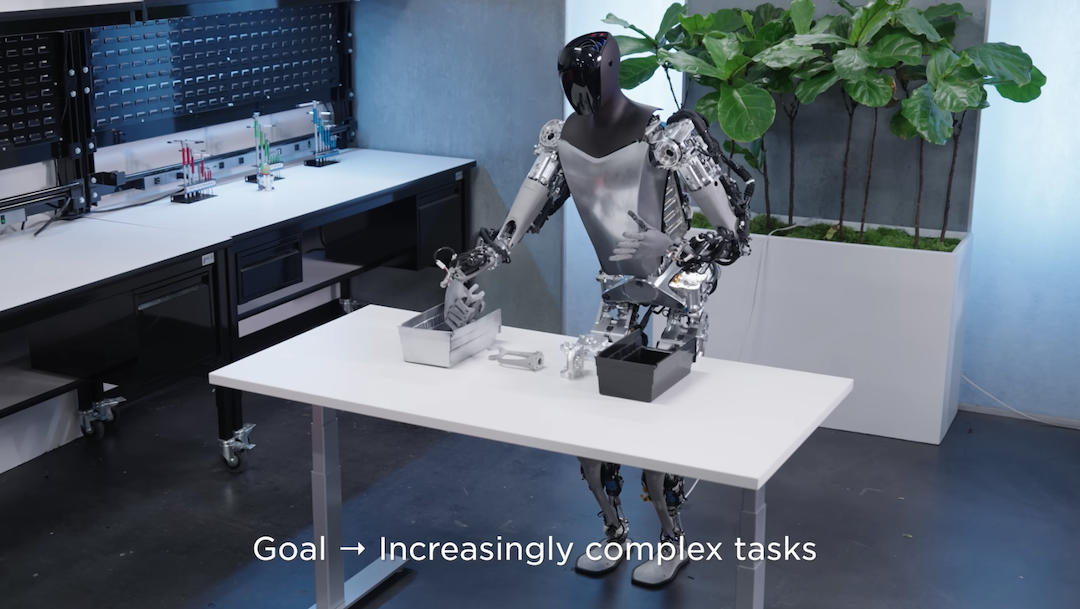 Impressively, the Tesla Bot is able to memorize an environment and navigate it, mapping elements of a space using green dots.

In this teaser, viewers will have several glimpses of another elusive Tesla project that's been a long time coming: the Cybertruck.
The bipedal bot's movements are humanlike because it directly mimics human counterparts. With that said, there's one aspect that it hasn't perfected yet, and that's walking.

The fleet is seen taking very small, stiff steps—perhaps a deliberate feature by the manufacturer. When he first announced the Tesla Bot, CEO Elon Musk joked that the humanoid robots would walk slow enough for humans to "run away from [them]."

At the 2021 preview, Tesla also envisaged that the robot would only walk at five miles per hour.

"They walk like me after leg day," one person jokes in the comments section of the YouTube video.

"Well, Elon is keeping his word that we will be able to outrun them," remarks another.

[via Digital Trends and Electrek, video and screenshots via Tesla]
Receive interesting stories like this one in your inbox
Also check out these recent news