Don't miss the latest stories
Share this
Blizzard Whips Up 'Demon Meat' Shake For 'Diablo IV' That's Strangely Vegan
By Alexa Heah, 19 May 2023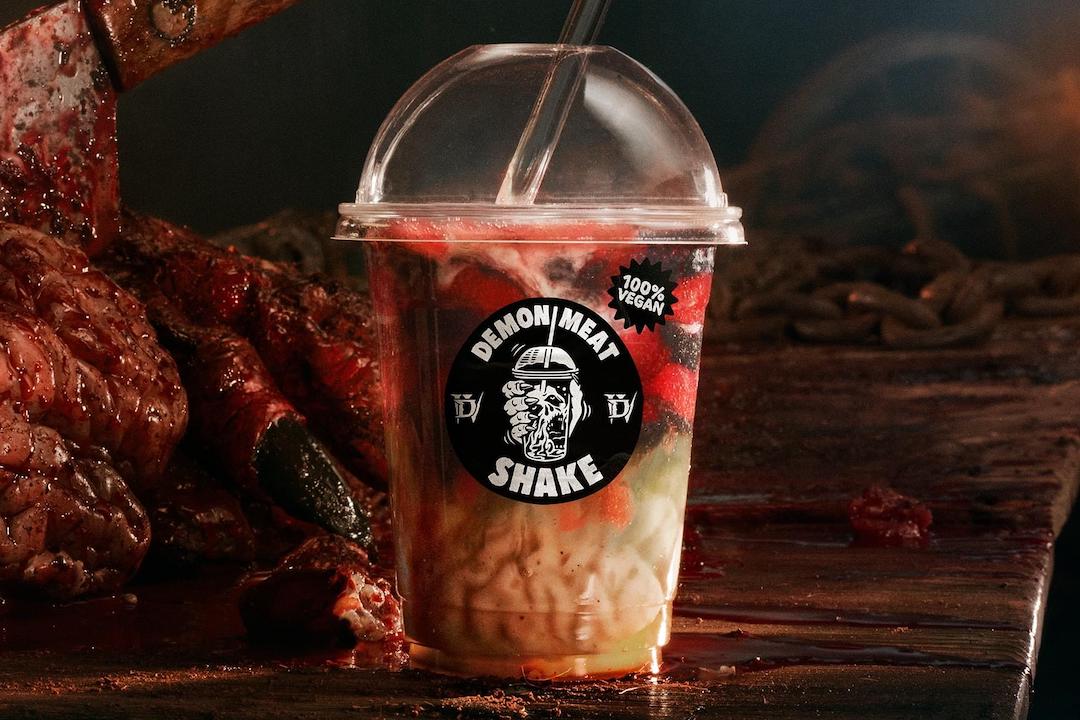 As fans of the famed video game franchise Diablo are gearing up for the fourth installation of the series, game maker Blizzard Entertainment has partnered with creative agency B-Reel to come up with a rather strange way to promote the launch: a demon milkshake.

In the recent open beta of the game, players slew multitudes of demons that flooded the virtual world. To prevent this "demon meat" from going to waste, the developer has now drained, chopped, and blended the carcasses into a beverage.

Surprisingly enough, this "meat" shake—thought up by UK-based food company Bompas & Parr—is completely vegan. And no, it doesn't include actual demon meat. If its gory appearance isn't a deterrent, gamers can try to win one of the 1,000 shakes by tweeting the video game's hashtags.
Billions of demons were slain during the #DiabloIV Betas. Now it's time to drink what you killed.

The Butcher is serving up (100% Vegan) #DemonMeatShakes tomorrow, 5/19.

Like this tweet to be reminded when it's available for delivery.

Rules: https://t.co/pEAwfC9qrA pic.twitter.com/eQU2zcpf8D

— Diablo (@Diablo) May 18, 2023

Kaleb Ruel, Vice-President of Diablo Marketing at Blizzard Entertainment, told The Drum that before Diablo IV delivers the world from evil, the developer plans to deliver the simulation to gamers in real life in the "most unexpected way possible" that would make The Butcher proud.

If you're desperate to know how the concoction tastes, Jorge Jimenez at PC Gamer detailed his taste test, which he described as "really quite disgusting." While there aren't actual chunks of meat in the drink, thick gummies in the "sugary, viscous liquid" makes it taste like "very sweet blood."
[via The Drum and PC Gamer, cover image via Fooji, Inc]
Receive interesting stories like this one in your inbox
Also check out these recent news