Don't miss the latest stories
Share this
AI Grief Tech Offers Séances To Let You Speak To A Deceased Loved One
By Nicole Rodrigues, 22 May 2023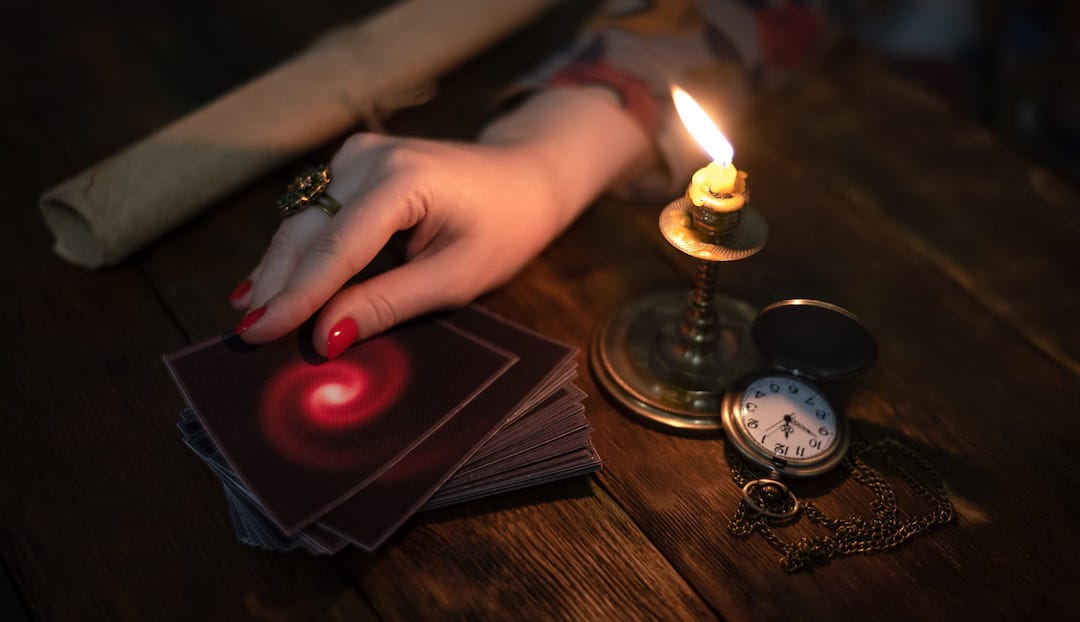 Grief tech is a rising area of technology that aims to immortalize deceased loved ones for at least one more conversation via a chatbot or a holograph of them, giving you one more departing message from beyond the grave.

The idea of being able to resurrect a family member or friend who has passed seems vaguely unsettling, and many cautionary tales through literature and media over the last few centuries have always had the same message: nothing good comes from bringing the dead back.
A good example that hits fairly close to the rise of artificial intelligence is the Black Mirror episode Be Right Back, where a woman who has lost her husband brings him back as a completely identical robot version of himself. It helps her through her grief, only for it to steadily become an annoyance in her life as she starts to come to terms with the fact that he really is gone. In the end, even after recovering from the loss, she's still stuck with the robot and has to hide it in her attic, away from her and her new child.
So, see, it seems like nothing good can come from this. But that hasn't stopped companies and people from, understandably, trying to use technology to bring some semblance of relief on their journey to accepting loss.

In AE Studio's case, it's not so much a replica robotic version of the person as it is a method to get you "in touch" with the spirit of your loved one without the need for an Ouija board. The machine called Seance AI is built on a large language model (LLM) powered by OpenAI's API.
The system was tested by Futurism reporter, Maggie Harrison, who tried to "talk" to her deceased father. Seance AI founder Jarren Rocks forewarned that the machine was not fully compatible yet. At most, it can pass a pretty comforting first message to its user, but beyond that, it can be repetitive and cannot provide much else.
Before starting, one would need to feed the machine some personal information about the deceased, including their name, age, cause of death, and a text they wrote to get an idea of how they spoke.
After furnishing it with the relevant details, Harrison greeted the replica of her father and received a warm reply. Subsequently, however, as she told "him" about her new job, the system could only regurgitate what she said back to her in a friendly manner.
Rocks noted that Seance AI's primary goal isn't to put the spirit of those who have passed into an LLM. Instead, it's only meant to be one last goodbye—a tech-savvy way of allowing those experiencing loss to get the closure they might not have. In that case, it works just as such and provides a departing message or some words of comfort before sending its user on its way.
Grief tech weasels its way into a portion of the industry that might seem like it's harping on the vulnerable to get them to buy into something that might give them a reprieve. However, everyone deals with death differently; for some, this might be enough to help them move on.
In other areas, you can now train Amazon's Alexa to sound like a dead loved one to read out messages and even bedtime stories long after they have departed. Though creepy, this might be exactly the sort of comfort some people are looking for. The only question now is how far companies will use grief as a selling point and how many will find the right formula to bring peace to the living in memory of the dead.
Seance AI, to that extent, is still under wraps but will soon be available on a pay-per-session basis.



[via Futurism and GIANT FREAKIN ROBOT, ID 138422990 © Filindmitriy86 | Dreamstime.com]
Receive interesting stories like this one in your inbox
Also check out these recent news