Don't miss the latest stories
Share this
Kraft Singles Melts Old For New With Modern Packaging & Easy-To-Unwrap Slices
By Mikelle Leow, 24 May 2023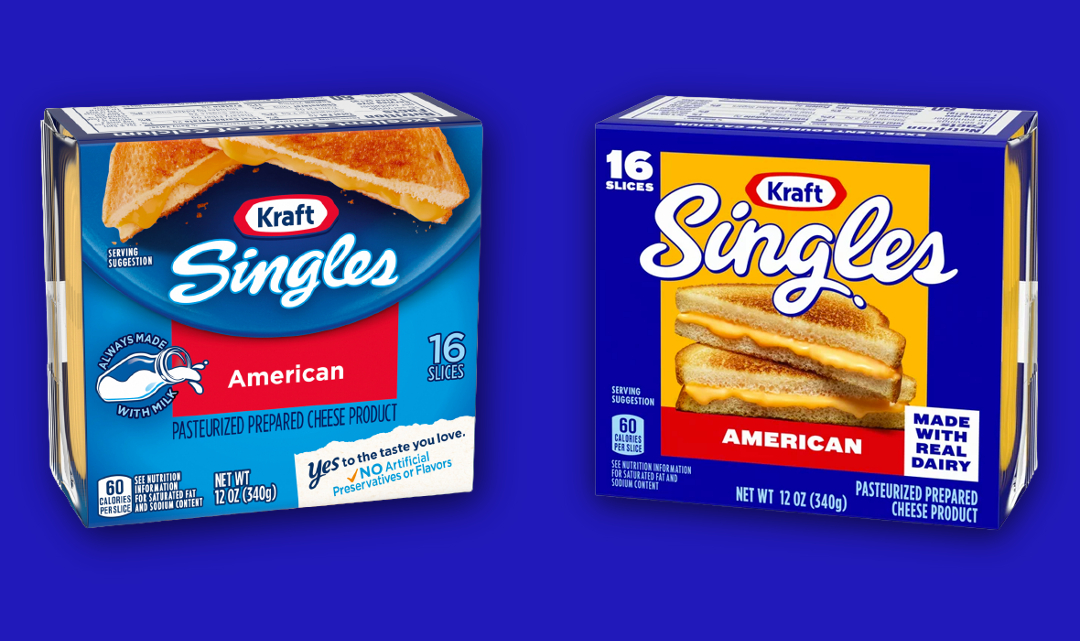 Kraft has given the Kraft Singles brand a slice of rejuvenation, and—as the youths of today say—it's dripping. Not only that, but it's also cleaned up the inconvenient peel of its wrappers.

Cheese is an all-time favorite, but packaging gets outdated. To stay relevant for years to come, the company turned to brand design studio Jones Knowles-Ritchie (JKR) to modernize its visuals. The all-new Kraft Singles packs are now splashed in a color-blocked design of deep Kraft blue with a yellow square—not just for highlighting the goods but to also reference the famous orange cheese slices.

The revamp includes a more legible, creamier-looking 'Singles' logo, complete with a little drip at the tail of the letter 'g'.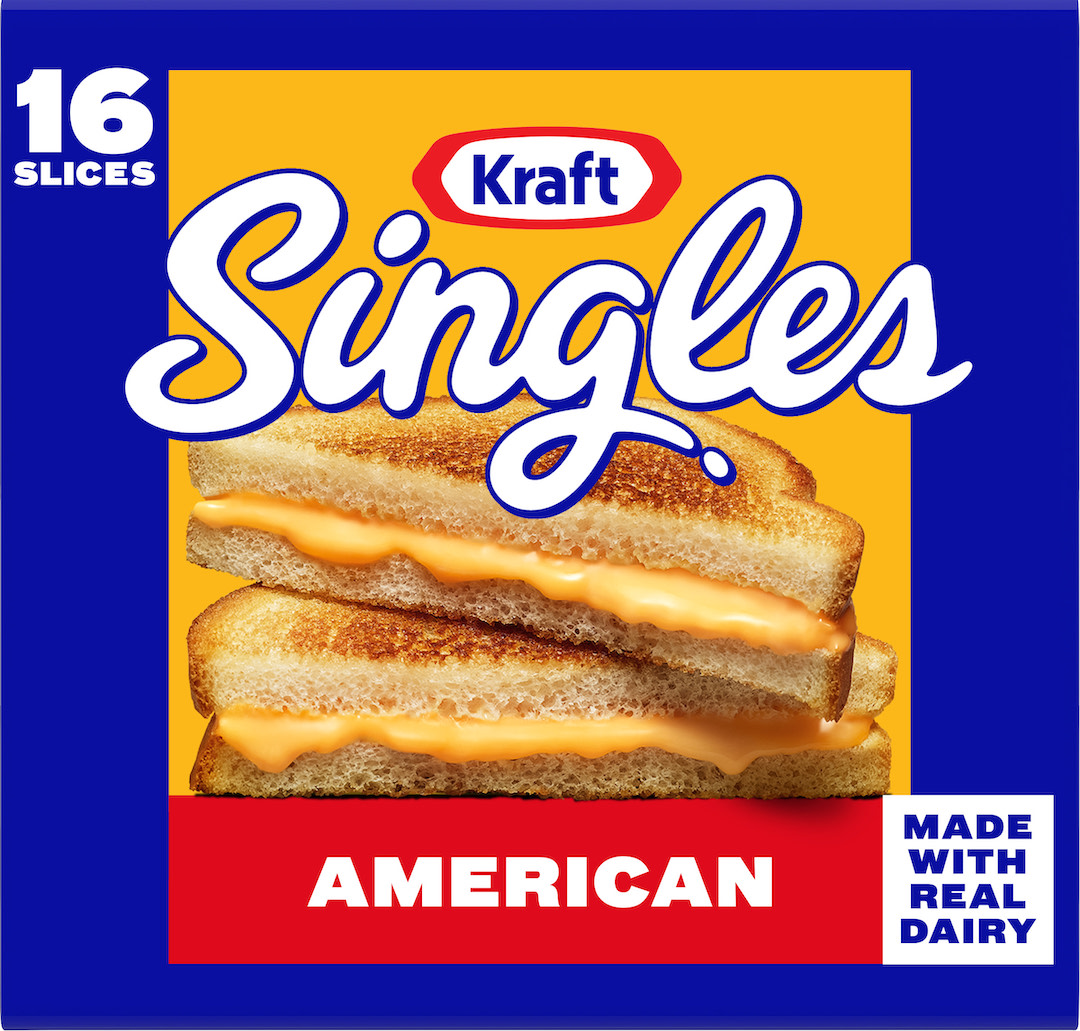 Before, Kraft's cheese shyly peeked from the top of the boxes, but the updated look brings enticing food photography to the forefront, with a stack of grilled cheeses paired with the 2D 'slice' in the background.

In a statement, Kraft explains that the redesign was informed by the concept of "a slice of undeniable delight" being present in every pack of Kraft Singles.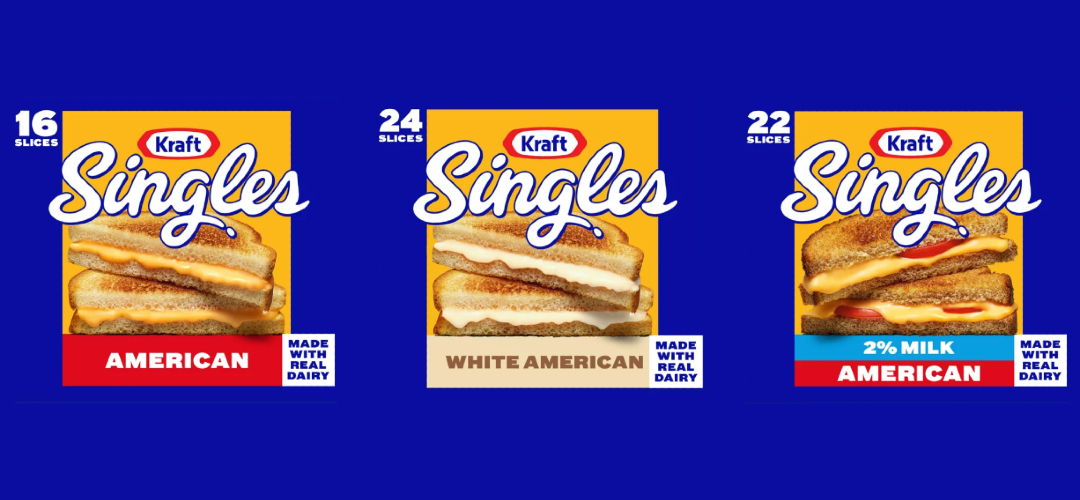 The packaging also underscores "a series of no's," such as how the product contains no artificial flavors, colors, or preservatives, and is in fact real cheese, the company elaborates.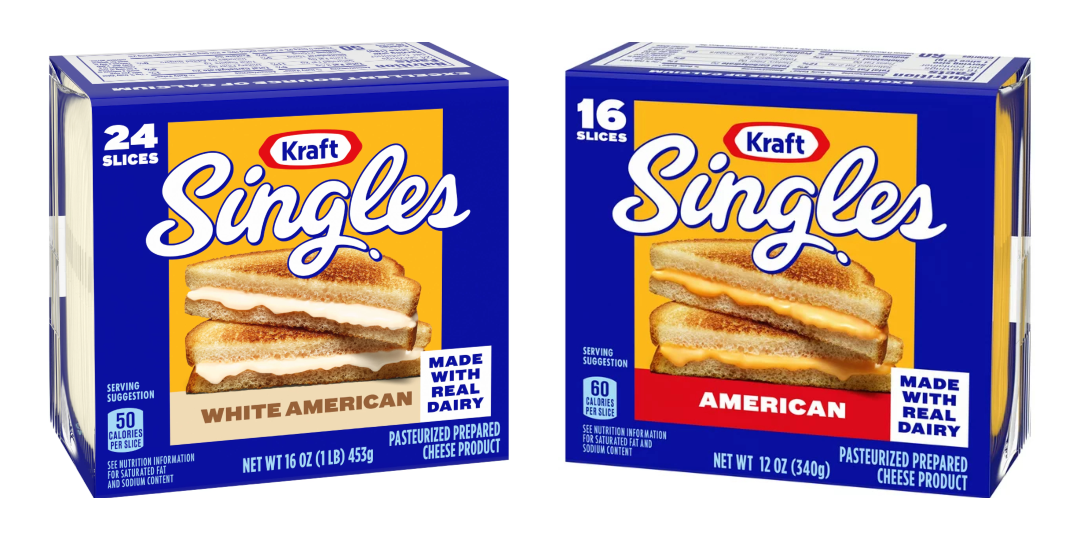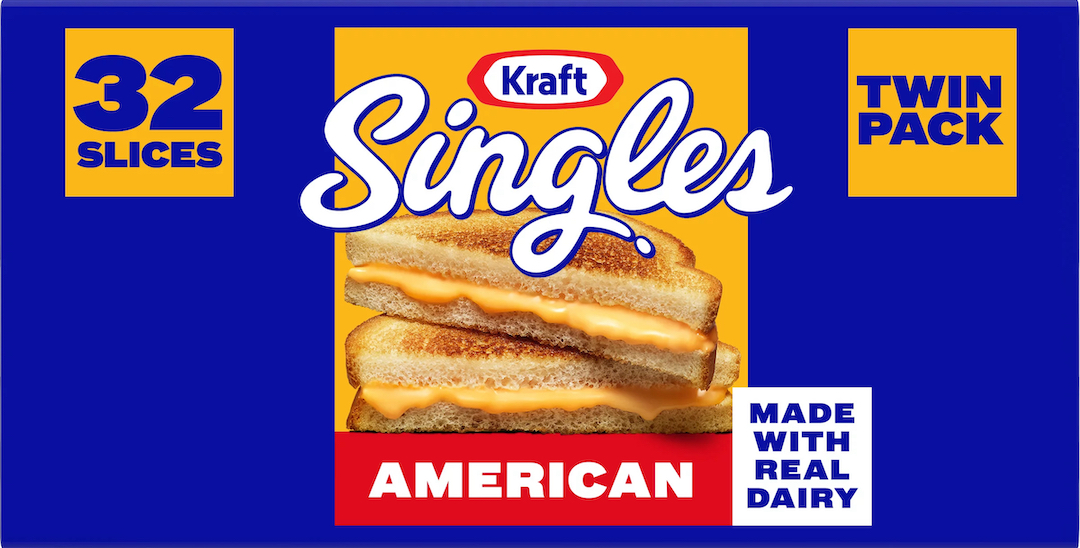 To mark this new brand direction, Kraft has improved its cheese sleeves to make them easier to unwrap.

Kraft tells TODAY that the inability to peel open the slices without tearing them has been Kraft Singles' number-one consumer complaint. In response, it has made the wrappers thicker and given them a slightly textured flap for better structural integrity.
The overhauled packaging will appear on all Kraft Singles products. Meanwhile, the reconsidered cheese sleeves will only be available through the end of 2023.
Receive interesting stories like this one in your inbox
Also check out these recent news