Don't miss the latest stories
Share this
Aviary-Like Drone Hubs Could Teach Flying Robots To Take Over Building Repairs
By Alexa Heah, 25 May 2023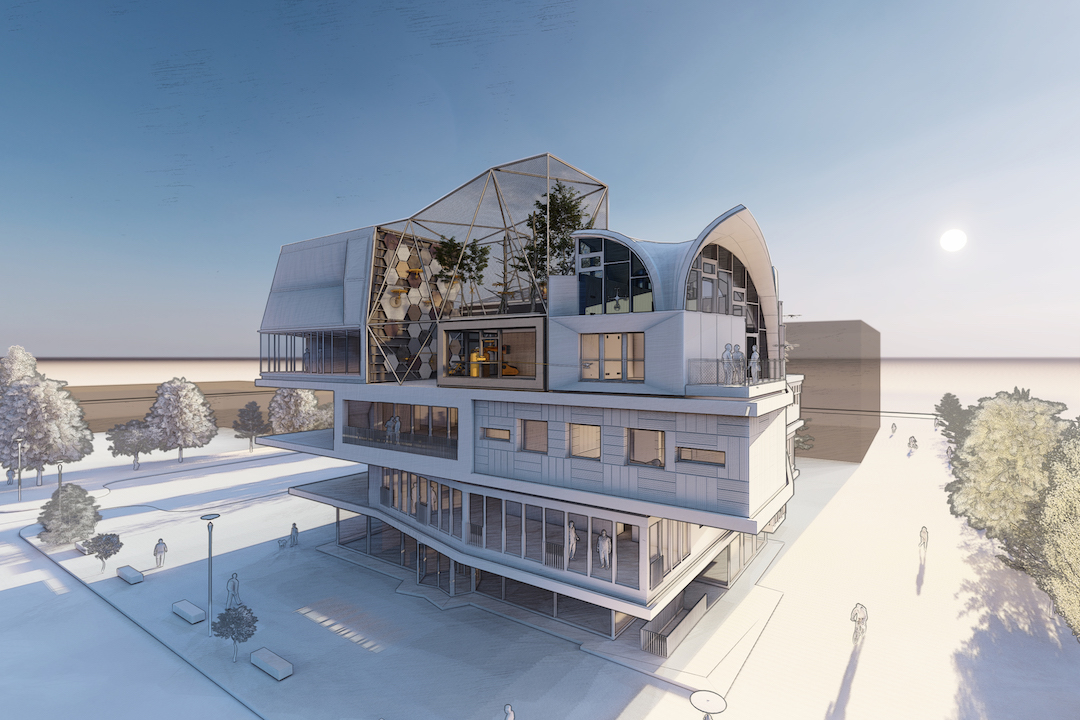 No one's a fan of construction. Often, it's inconvenient, especially if the work requires roads to be closed off or scaffolding to be set up along busy streets. But what if, in the future, building maintenance could be carried out by a fleet of autonomous drones instead?

It may sound far-fetched, but that's what researchers at the Empa Sustainability Robotics Lab in Dübendorf, Switzerland, are envisioning for the campus' existing NEST research and innovation building, dubbed DroneHub.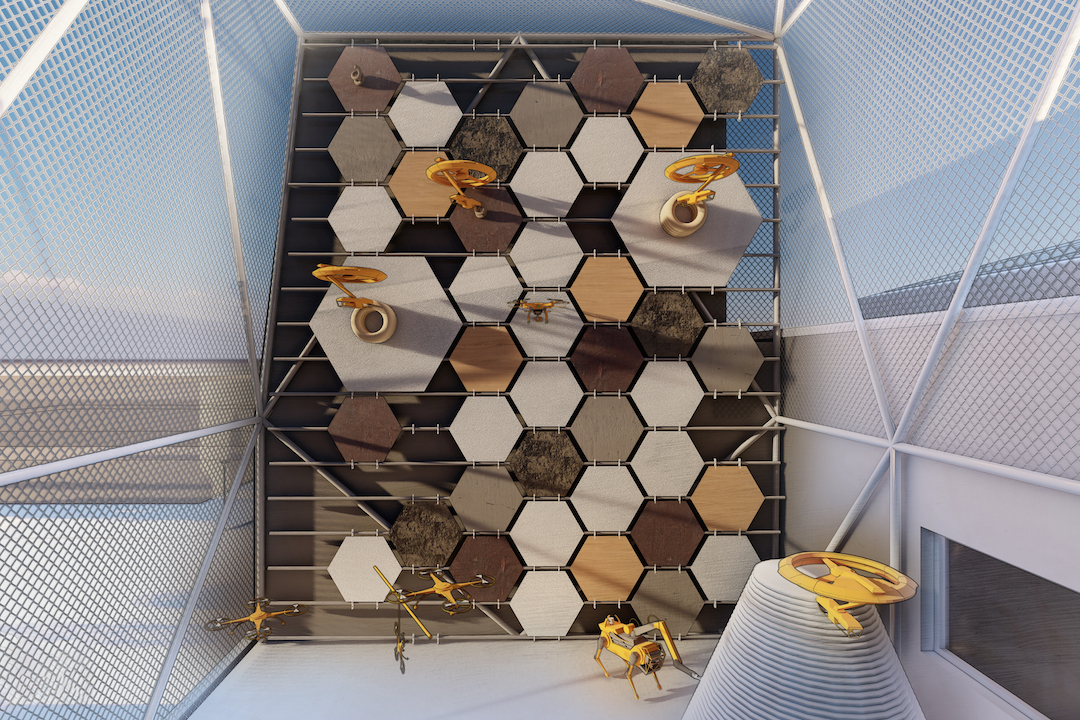 The futuristic plan, which the team likens to our immune system protecting the body, involves installing a drone "aviary"—an enclosure typically used to house birds—on top of the building. This addition will feature a special façade equipped with interchangeable surfaces and materials.

Aerial Additive Manufacturing drones, which produce a cement-like mixture out of a nozzle, much like a 3D printer, will then be used to diagnose problems in the structure's exterior and find ways to repair them.
"The drones can detect and repair cracks, for example, without the need for elaborate scaffolding or endangering the safety of people. This can be very relevant, especially for energy facilities such as wind turbines or dams," explained drone researcher Mirko Kovac.

In addition, the DroneHub will include a small forest-like area with trees and greenery for scientists to observe how drones can be used to monitor climate change in dense woodlands all over the world.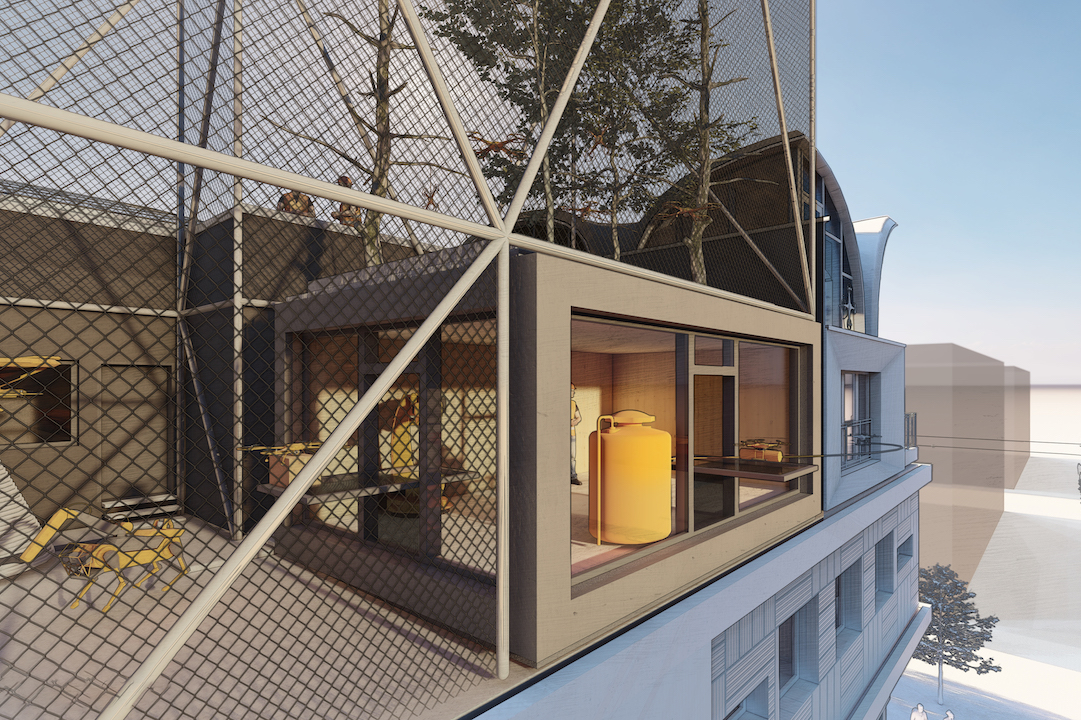 Last but not least, the team will use the structure as a test hub for testing guidelines and safety standards for these autonomous flying robots to better co-exist alongside humans in our everyday urban lives.

This includes trialing how drones may approach landing sites and charging stations or how the androids could independently refuel energy for their next flight without inconveniencing people going about their day.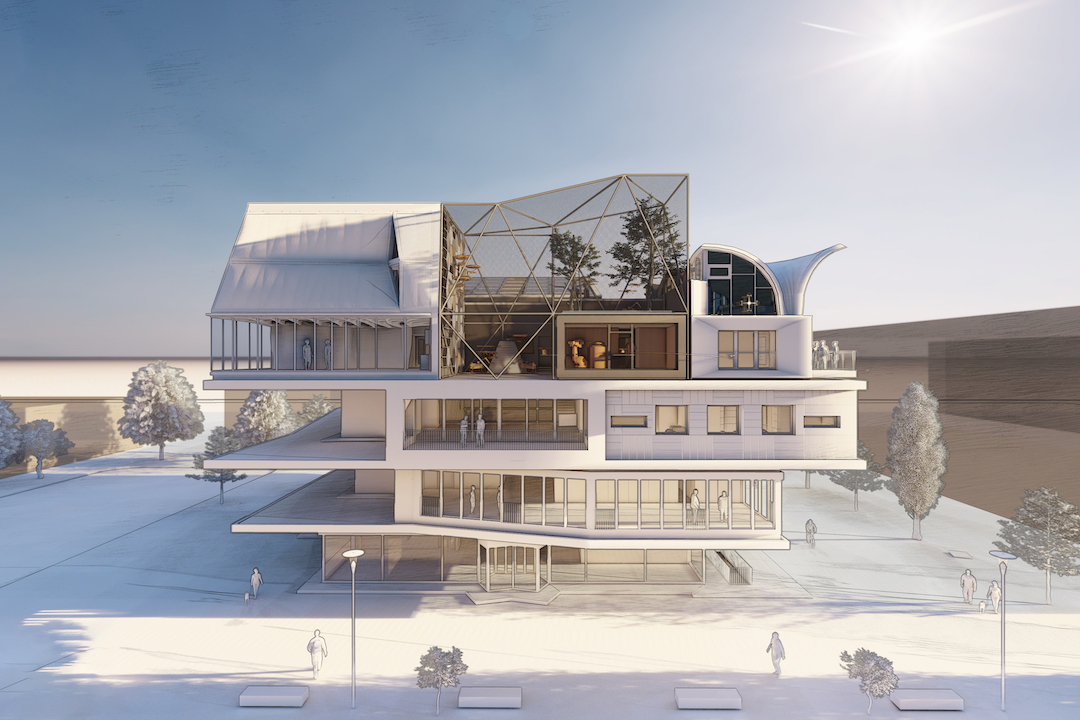 For now, DroneHub remains in the planning stage and has no scheduled date of completion, though it certainly seems that the idea of such a project could be accomplished and no longer remains a pipe dream in science fiction novels.
[via New Atlas and The Federal Council, images via Empa]
Receive interesting stories like this one in your inbox
Also check out these recent news