Don't miss the latest stories
Share this
McDonald's Serves 'Tetris'-Playing Nugget Console For Menu Item's 40th Birthday
By Mikelle Leow, 26 May 2023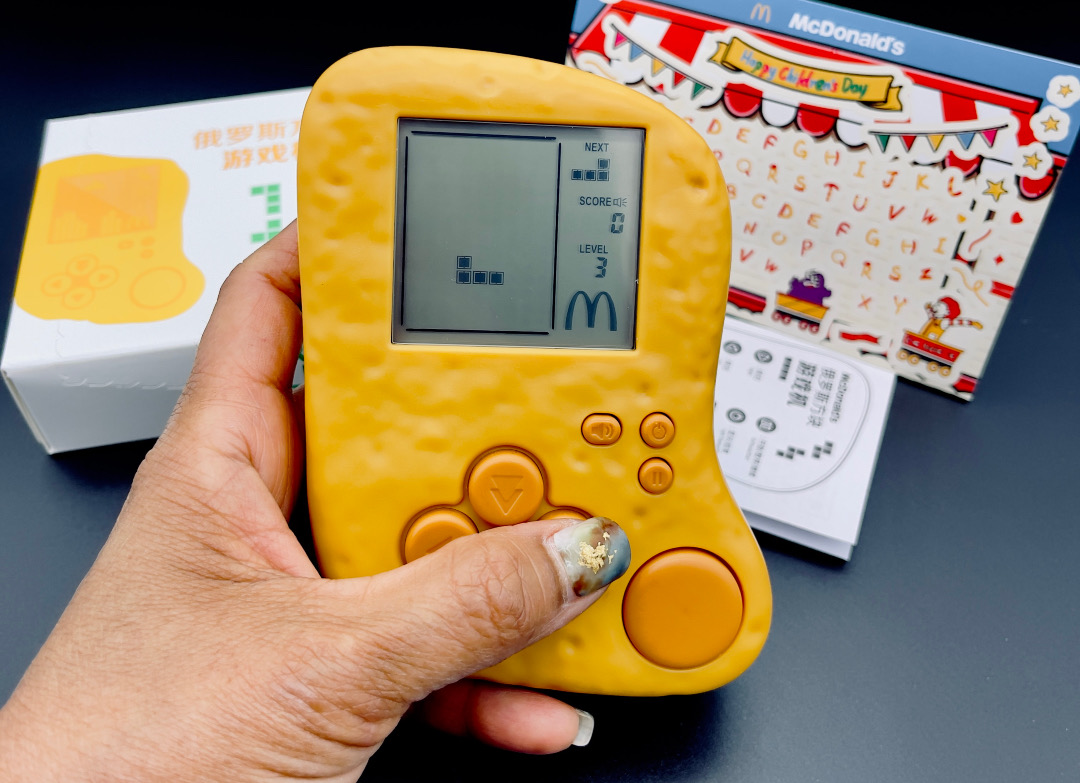 Just as iconic as the Golden Arches's golden fries are Chicken McNuggets, which first reached American menus in 1983 and have been an international staple since. Now, after being the star of many a birthday party, this quintessential menu favorite is getting its seat at the table for its 40th anniversary… in the form of a handheld gaming device.

McDonald's in China is paying tribute to this not-so-nugget-sized milestone with a console built in with Tetris.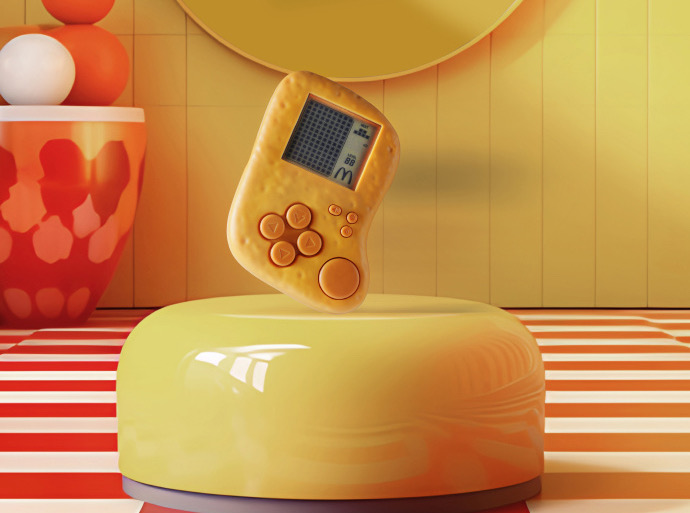 As seen in images shared by the fast-food giant and its customers, this special edition is served in a McNugget-style box and comes with a colorful pouch, with stickers on the side.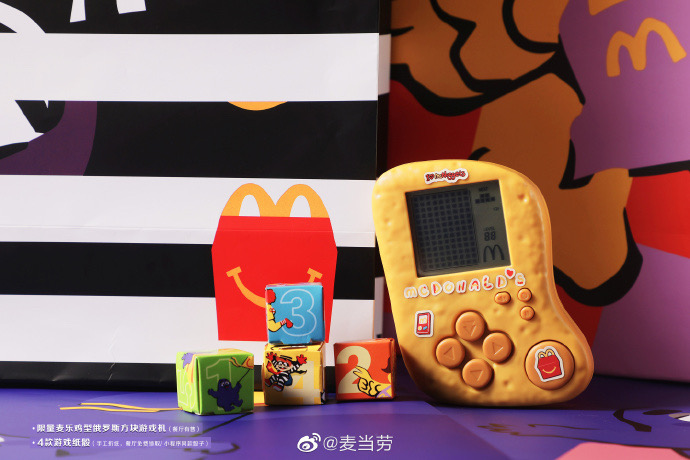 All Chicken McNuggets around the world arrive in one of four shapes optimized for consistent cooking and food safety. There's the 'bell', 'bow-tie', 'ball', and 'boot', with the lattermost form being ideal for scooping up sauces, describes McDonald's China in a press release.

It is the 'boot' that informs the shape of this quirky handheld device, and one would imagine it was chosen for ergonomics. The protruding corner creates additional surface area to fit your two hands, as well as allows your thumb to sit comfortably on the large rotate button on the right.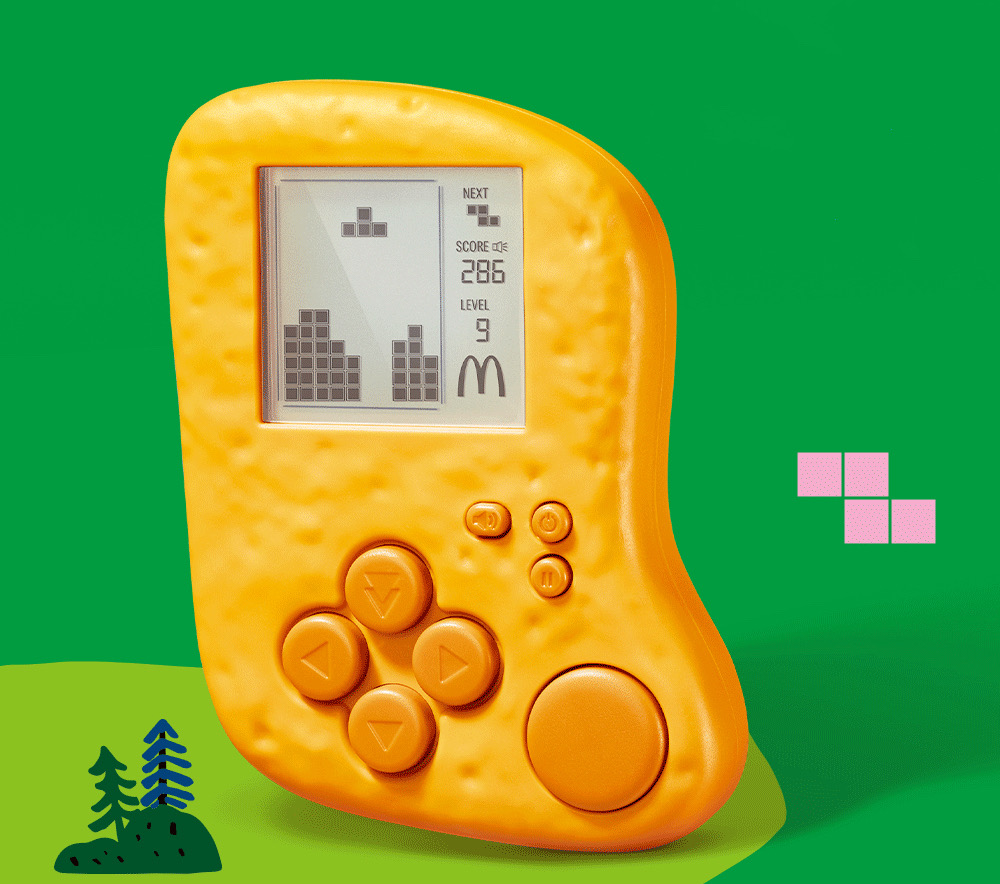 The game also plays the classic Tetris jingle. And, yes, all this has been signed off by the Tetris franchise.
What happens when #Tetris meets a Chicken McNugget? 🐔Exclusively available at McDonald's in China for a limited time, fans can play Tetris on a Chicken McNugget game device! 🕹️ #McDonalds #TetrisMcNugget pic.twitter.com/D59iZYAb7M

— Tetris (@Tetris_Official) May 25, 2023
This delectable gadget is priced at only CN¥30 (US$4.24)—give us a six-piece set, please.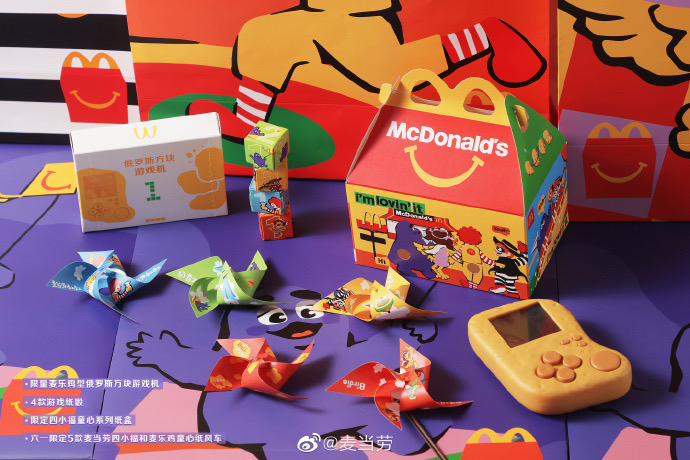 Receive interesting stories like this one in your inbox
Also check out these recent news