Don't miss the latest stories
Share this
Google Search Rolls Out Colorful AI-Generated Results For ChatGPT-Like Answers
By Alexa Heah, 26 May 2023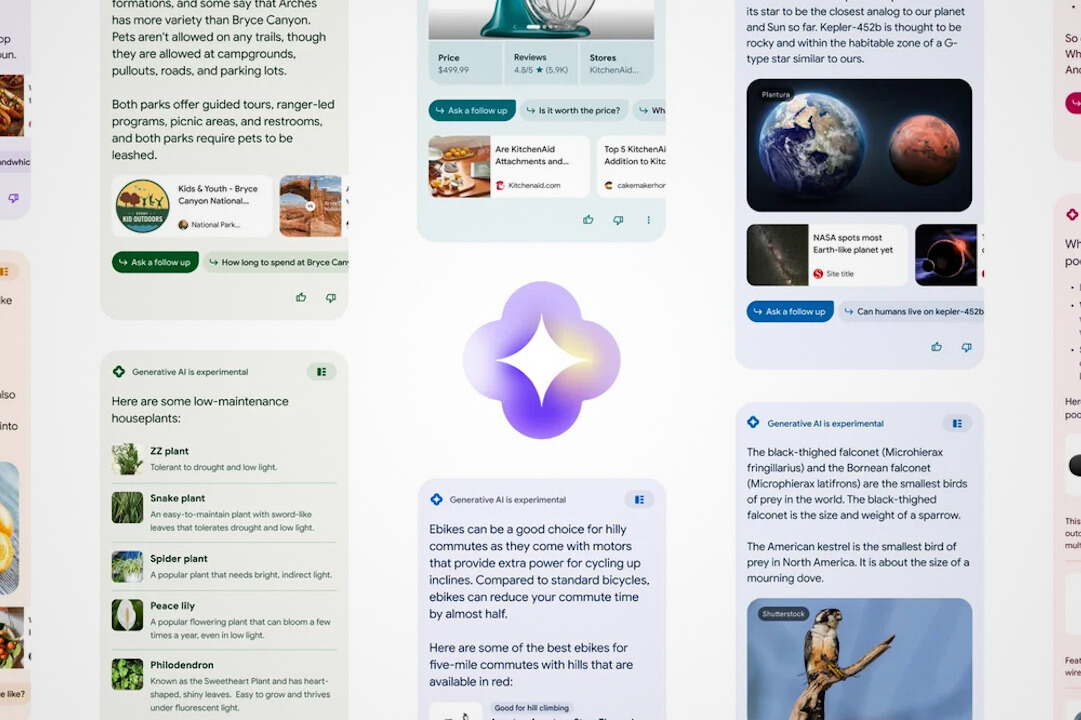 As Microsoft does away with waitlists and opens up its Bing search engine to the public, Google is right on its tail. The latter recently announced it is trialing Search Generative Experience (SGE), a feature that will add results generated by artificial intelligence into its Search function.

At the moment, the opt-in feature isn't available to all users but will be tested by a select few who were chosen as "early access users." Those keen to be the first to try out SGE and similar experiments can sign up for the waitlist here.

When the function is switched on, users will no longer see the usual white results page with just a series of links. Instead, the generative AI results, which are presented in a style similar to ChatGPT, appear in colorful boxes atop the search results.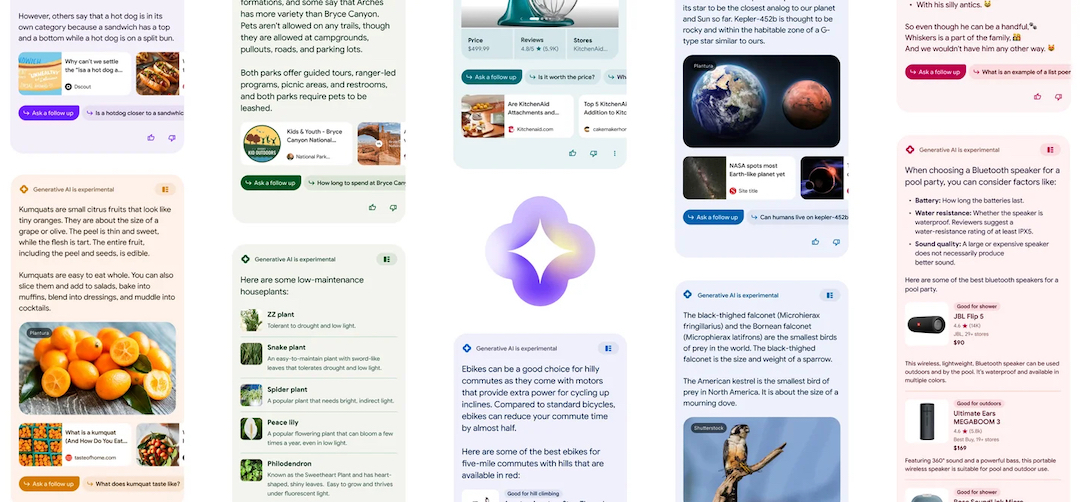 In short, SGE works by scrapping the internet for information related to the query and presenting answers in a list format. If the search involves a product, the list could include purchase links to retailers' and manufacturers' websites.

These shopping queries will even return results that spotlight important considerations for a particular product. In the case of a Bluetooth speaker, the answers will point to key factors such as water resistance, battery life, and more.

One of the highlights is that the feature can help users in getting up to speed on complex topics. For example, if an individual wants to learn about the "benefits of incorporating your business before freelancing," a summary will pop up, paired with additional links to articles for a deeper dive.
Video via Google

Specific questions will receive tailored answers, too. Searching up "how can I renew my passport quickly" will generate key pointers on the steps one needs to follow or a range of options available.

To pick Google's brain further, simply select the option to "ask a follow-up question" or click on a suggested next step, which will open up conversational mode in which users can speak directly to the AI to build upon the previous queries.

It's uncertain if the technology giant will be upending Google Search as we know it by rolling out AI-generated results to all users in the coming months. But for now, SGE remains an experiment that the firm says will undergo "many updates and improvements over time."
[via Ars Technica and Search Engine Land, images via Google]
Receive interesting stories like this one in your inbox
Also check out these recent news