Don't miss the latest stories
Share this
Epic 'Spider-Man: Across The Spider-Verse' Poster In China Draws Marvel
By Mikelle Leow, 29 May 2023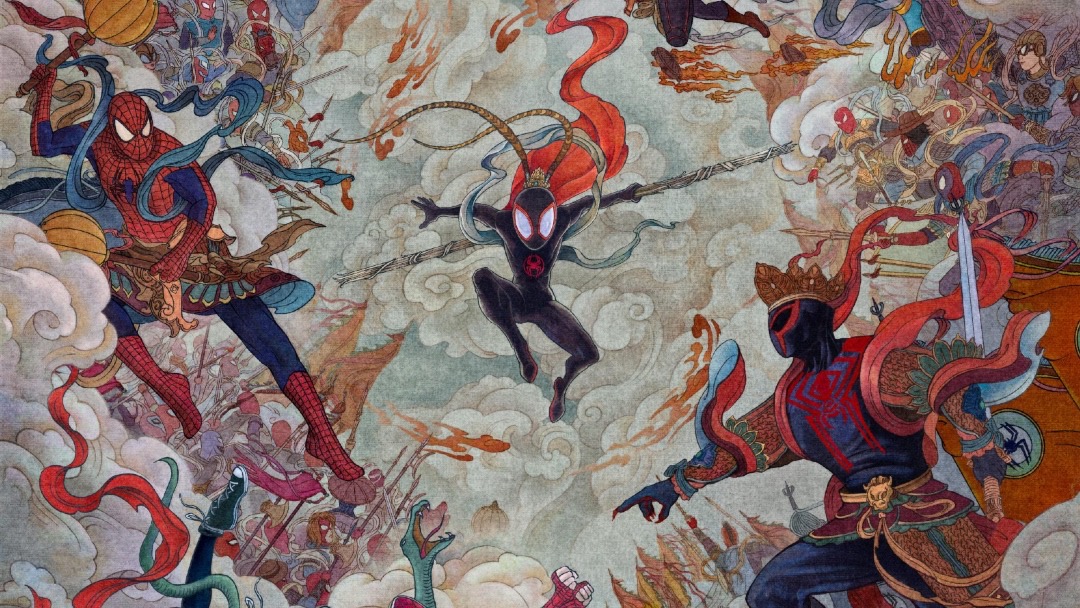 As the vast Spider-Verse spins wider and wider, the significance of Spider-Man in audience's hearts expands too.

In China, the Spider-Man: Across the Spider-Verse key art embodies ancient paintings and an enduring story that's been told for centuries. In this artistic poster, current legends are woven into folklore—specifically the beloved Chinese novel Journey to the West—with Miles Morales portrayed as the Monkey King (Sun Wukong) while his Spider-Verse counterparts are imagined as the Four Heavenly Kings.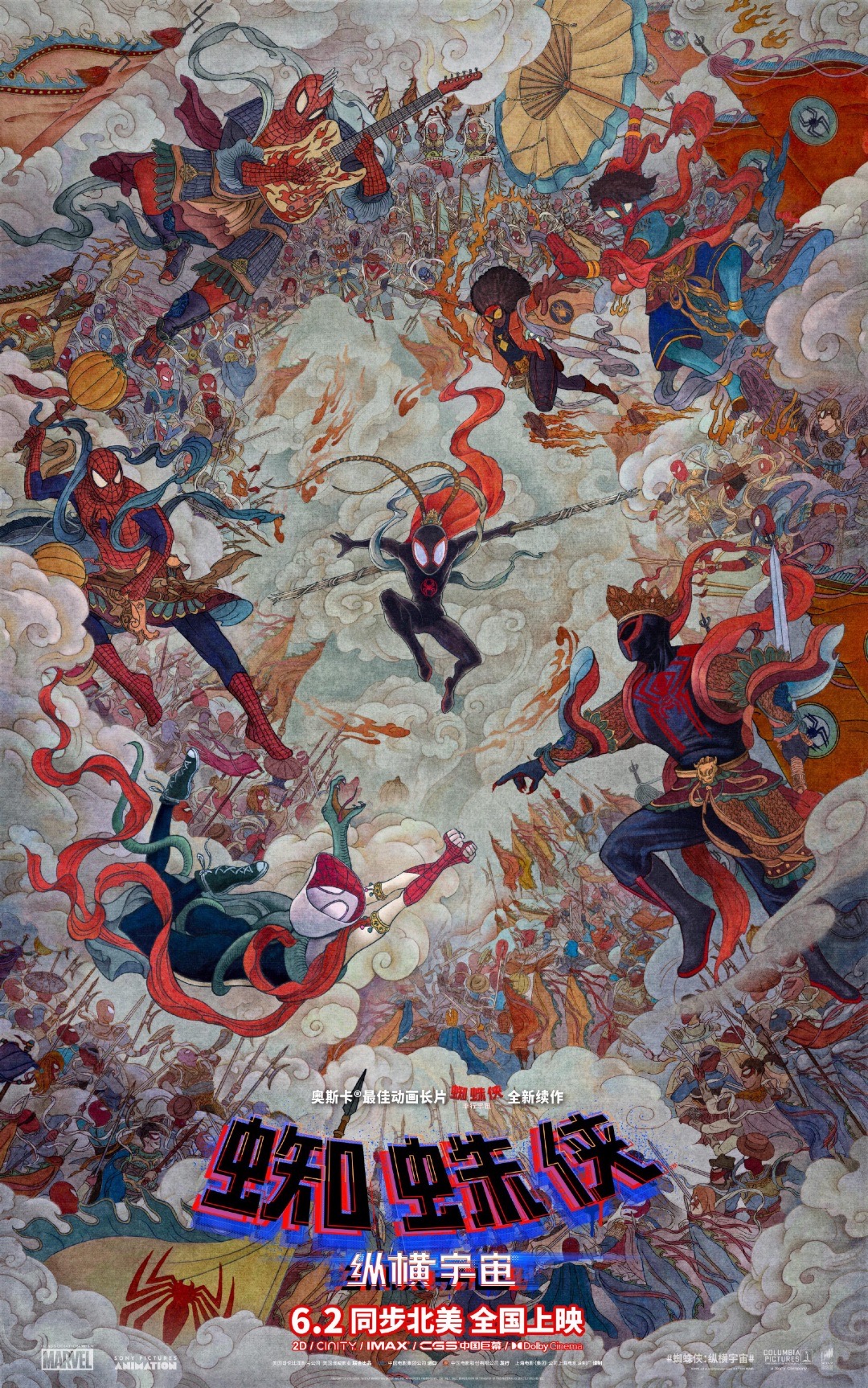 You'll also see references to classic characters like Tripitaka, the monk at the heart of the tale; the all-seeing god Erlang Shen; and the deity Nezha.
The elaborate artwork has been lauded by Across the Spider-Verse co-writer Christopher Miller, who quips on Twitter: "Creativity inspires creativity. Love. This. Poster."

The theatrical release of Across the Spider-Verse, which will hit theaters on June 2, will be special for Marvel fans in China. It's the first Spider-Man film in almost four years to premiere in the country, following the bans of Venom: Let There Be Carnage and Spider-Man: No Way Home. In the case of Venom, alleged "anti-China" comments made by Tom Hardy were apparently to blame for the movie's cancellation in the nation. As for No Way Home, it is said that Sony refused the China Film Administration's request to erase scenes of the Statue of Liberty.
The Chinese poster for 'Spider-Man: Across the Spider-Verse' might be poster of the year. pic.twitter.com/g2c4GGPwmx

— Film Daze (@filmdaze) May 25, 2023
Creativity inspires creativity.
Love. This. Poster.#AcrossTheSpiderVerse pic.twitter.com/3jYLhDdVVa

— Christopher Miller (@chrizmillr) May 25, 2023
Receive interesting stories like this one in your inbox
Also check out these recent news