Don't miss the latest stories
Share this
Necklace Lost With The Titanic Could Be Reunited With Its Owner's Family Via AI
By Nicole Rodrigues, 30 May 2023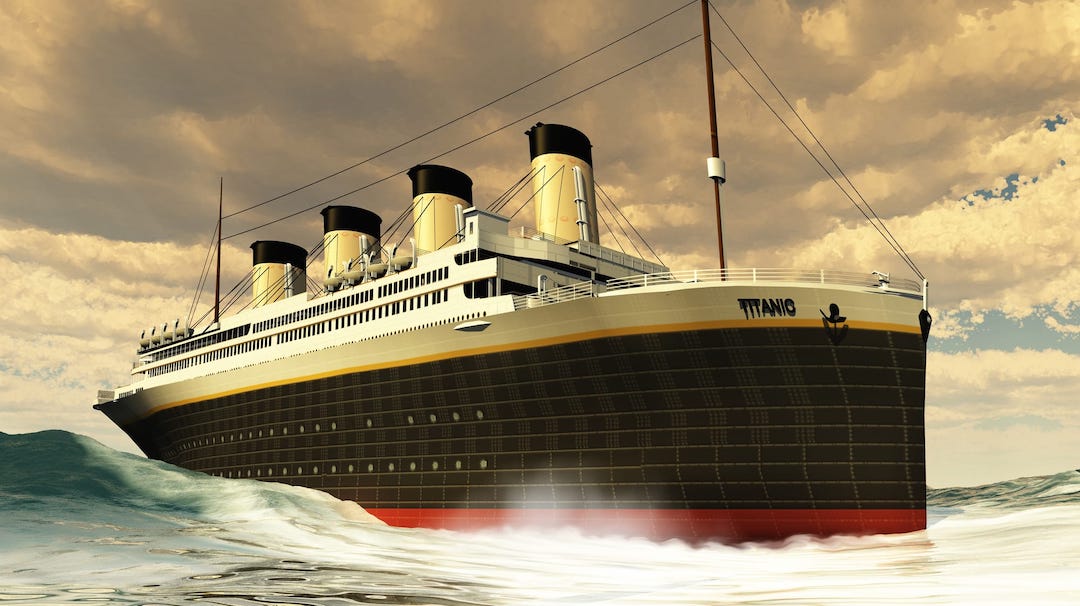 Earlier this month, the most extensive scan of the Titanic was performed by deep-sea mapping company Magellan, which produced an impressive 700,000 images of the vessel and the ability to transform those into a 3D and highly detailed look at the shipwreck.

Now, out of the wreckage comes a sparkly piece of treasure that researchers believe they might be able to reunite with its owner's family. And no, it's not Rose's Heart of the Ocean necklace from the movie.

Instead, the item found is as precious as the fictitious accessory. It was a turquoise and gold necklace made out of the tooth of a Megalodon. Those versed in prehistoric history might be familiar with the ancient shark species that once thrived 23 to 36 million years ago. Its unique origins might make it a little more identifiable than other lost belongings, such as shoes and clothes, that still haunt the halls of the ship.

An agreement set up by the UK and the US has prevented researchers from pulling any remains from the crash site. However, Magellan believes it can locate the family to which the necklace used to belong to via artificial intelligence.

The team will scan through footage of passengers boarding the Titanic, and send the data through facial recognition technology to itemize the clothes and accessories worn by each person. From there, analysts will be able to determine which of the passengers were seen in possession of this long-lost, forgotten piece of jewelry—if they had even been wearing it upon boarding.

If the person is found, the process of finding their family will begin. The quest to reunite the jewelry with its owner fits into Magellen's primary reason for scanning the Titanic in the first place: to preserve the ship as it currently is before it succumbs to the sea completely. This way, scientists can research it for years to come, and perhaps more families can one day find pieces of their loved ones that now belong to the ocean.




[via Robb Report and IFLScience, ID 19169122 © Corey A Ford | Dreamstime.com]
Receive interesting stories like this one in your inbox
Also check out these recent news