Don't miss the latest stories
Share this
Staircase Leading Up To Absolutely Nowhere Finds A Novel New Purpose
By Mikelle Leow, 02 Aug 2023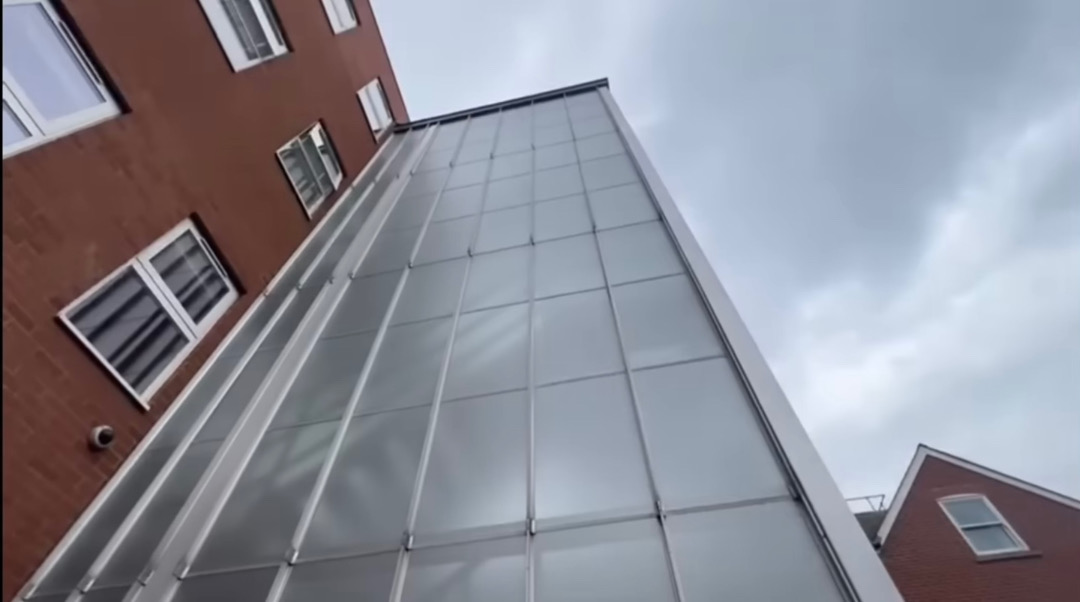 Video screenshot via Barnard Marcus Auctions

If you frequently find yourself questioning what you have to offer the world, this seemingly useless stairwell is *concrete* proof you're far more valuable than you think.

Seven years ago, this staircase in the suburban district of Twickenham in London lost its function when the building it was connected to was converted into a residential site.
The only thing it's got going for it these days is that it sits behind a Starbucks and next to a parking lot, but these few degrees of separation don't lead to much, either.

Yet, the abandoned structure of four stories has found a buyer, who has offered £25,000 (US$32,000) to take over the flight of stairs.
It was pretty much a pipe dream for Barnard Marcus Auctions, the auction house behind the sale, to sell the standalone stairwell, which it had valued at a rather lofty £20,000 (US$25,500). However, one entrepreneur saw a diamond in this littered rough and went over its guided price.

Businessman Simon Squibb is the CEO and co-founder of HelpBnk, a 75,000-member online community aimed at supporting aspiring entrepreneurs for free. He intends to transform the disused staircase into a launchpad of sorts for business-minded folks who may not have the resources to grow their ideas.

His team hopes to make the stairwell useful by adding desks at the landings for enterprising hopefuls to work at. It could also use the property to display advertisements, essentially reimagining this dead-end structure as an actual functional building.

Thinking even bigger, Squibb envisions each floor serving a different popup business. A fashion designer could show off their latest collection on one level, for instance, while a coffee shop might occupy another, he tells the BBC.

Squibb, who only spotted the listing a mere 48 hours before the hammer went down, agreed with the auctioneer that the property had "developmental potential" and jumped in.
In his teenage years, Squibb became homeless. His challenges growing up led him to start a business assisting others who may need a support system, something that he didn't have when he was younger, and help them achieve their dreams.

As such, HelpBnk isn't looking to profit from its acquisition of the unwanted staircase, which is currently strewn with boxes and bicycles.

With the right permits, Squibb says his company might install some beds for the team to sleep on. But if all else fails, his coworkers could still use their legs and travel up and down the stairs. "We'll all get fit!" he jokes.

On the stairwell's undiscovered potential, the entrepreneur expresses that "a lot of businesses started in a garage," so beginning with a staircase isn't necessarily a flight of fancy.

[via New York Times and BBC, video and cover image via Barnard Marcus Auctions]
Receive interesting stories like this one in your inbox
Also check out these recent news