Don't miss the latest stories
Share this
'Footprints': HP-Themed Sneakers Step Up As Fully Working Inkjet Printer
By Mikelle Leow, 26 Aug 2023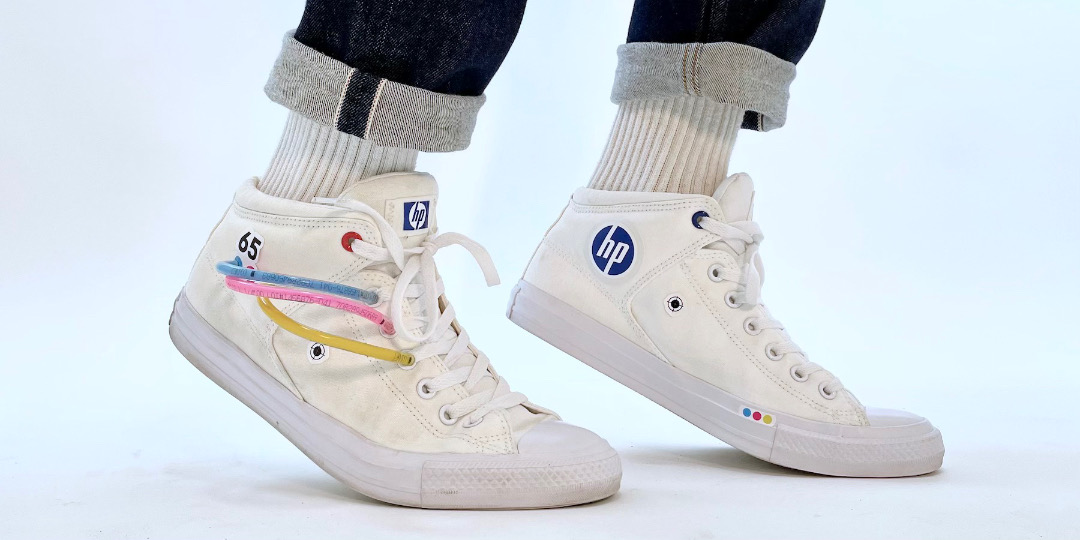 Image by Taylor Tabb and featured with permission
Beyond appearances, these hypebeast-worthy sneakers are guaranteed to leave a lasting impression wherever you go—the kind of impression that looks really good on paper too.

Taylor Tabb, a designer and engineer based in San Francisco, enjoys working on projects that fuse technology with whimsy. As a contestant on Netflix's Baking Impossible, he constructed edible robots such as an electro-mechanical watermelon named 'Walter'. Now, he's inked a concept that's probably never crossed the minds of even leading tech brands: wearable inkjet printers.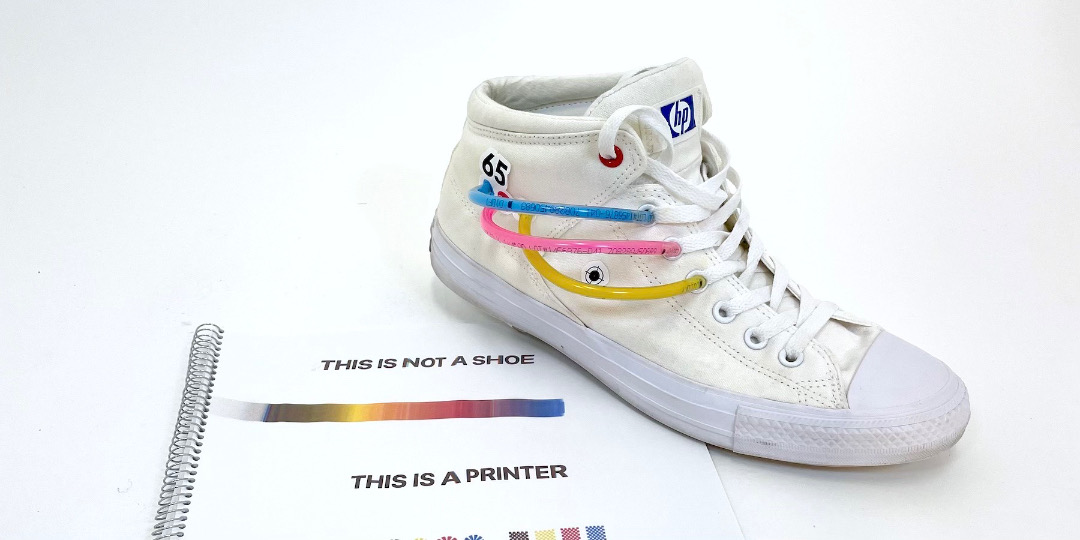 Image by Taylor Tabb and featured with permission

The aptly-named Footprints are a truly portable printer masquerading as your everyday white Converse chucks. Built into the heel is a lightweight PrinCube inkjet printer, with the enclosure removed to make way for a foot. "It's not the roomiest shoe, but it is wearable!" the designer emphasizes.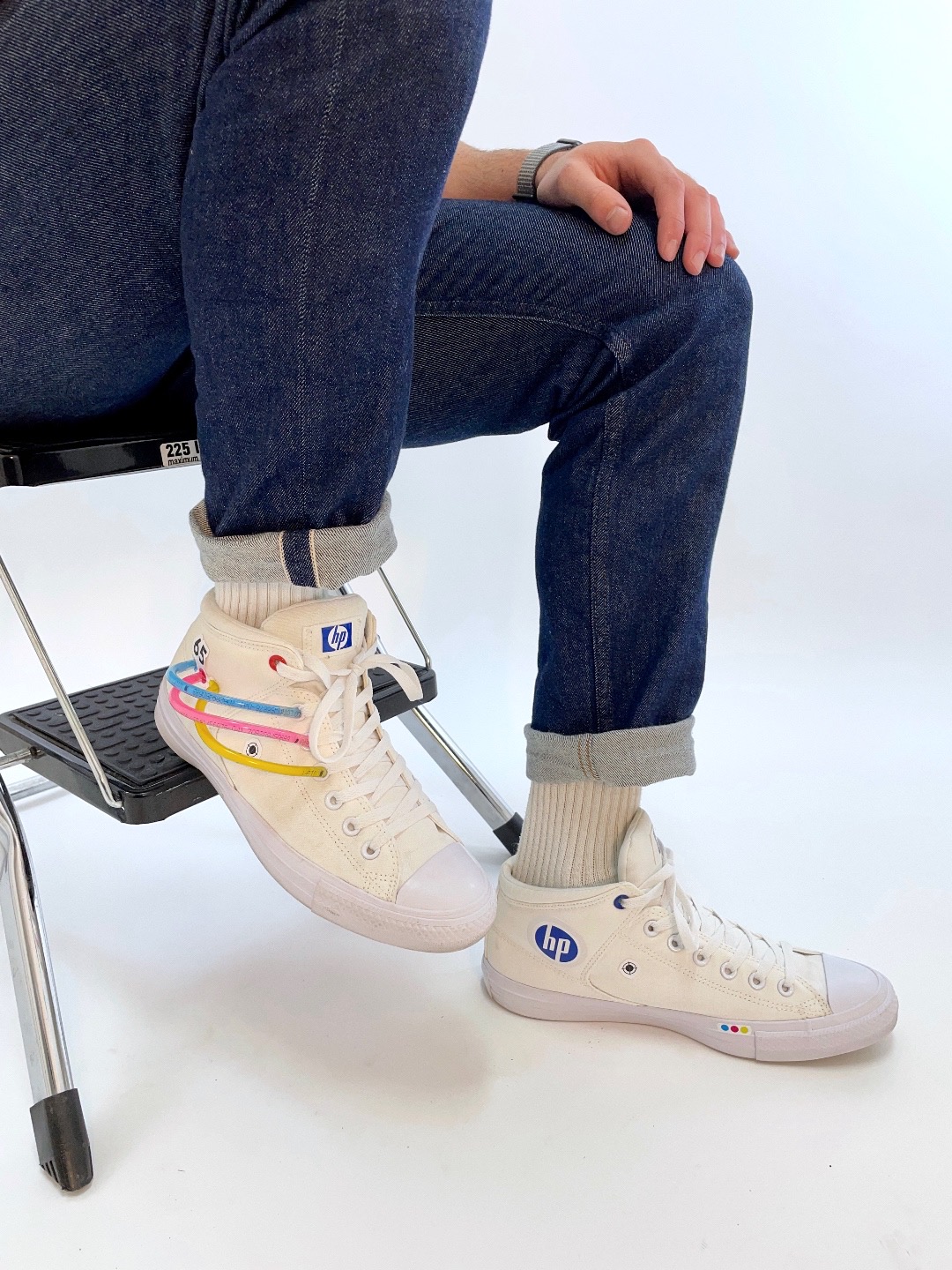 Image by Taylor Tabb and featured with permission

The sneaker's HP printer-inspired upper reveals that it's not just black and white. The canvas features customized vinyl emulating printer test pages, along with a HP logo on the tongue "to make it feel just as at home in the printer aisle as it would be in the shoe section," Tabb elaborates. Meanwhile, "purely aesthetic" CMYK tubes plugged into the eyelets bring color to the unusual vision.

The result is "100% shoe and 100% printer," Tabb stresses. You print a message or graphic by transferring an image to the footwear via bluetooth, and sliding your heel across your desired surface, as the engineer has demonstrated in the video below:
View this post on Instagram
Imagine all the graffeeti you could stamp across streets.
PrinCube gadgets are said to work with "any material" and can print as many as 415 pages in full color. And when the printer is ready to retire, the shoes will still be a step up from your regular white kicks.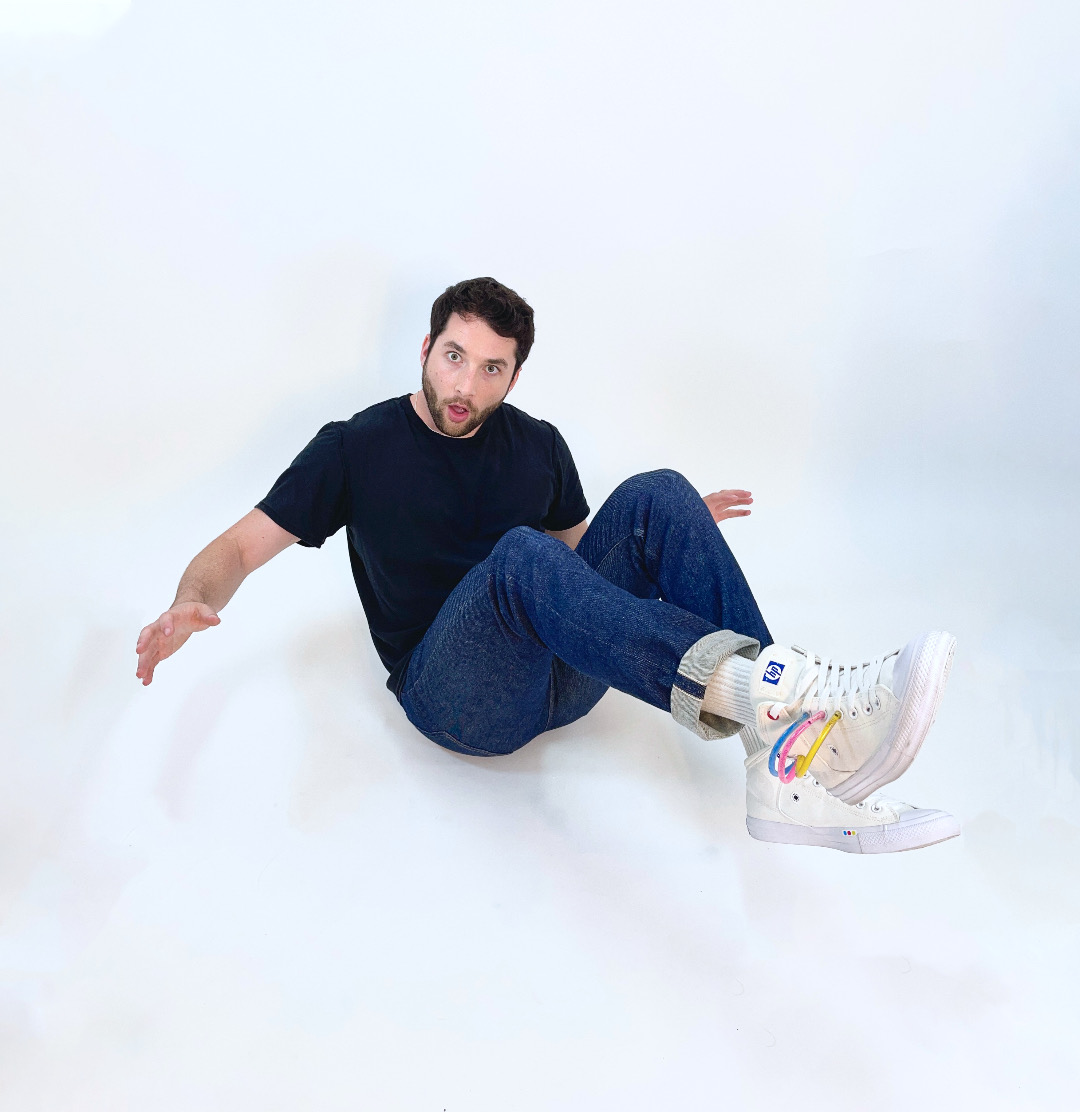 Image by Taylor Tabb and featured with permission

Footprints are, however, a one-off fictional experiment envisioning a collaboration between HP and Converse. "This project is the product of pure joy and curiosity," the designer explains, adding that it had stemmed from his pondering of "what would happen if two very different objects were one."

One thing these printing shoes can't do is make copies of themselves. Perhaps a walkable 3D printer would be something to consider for the future?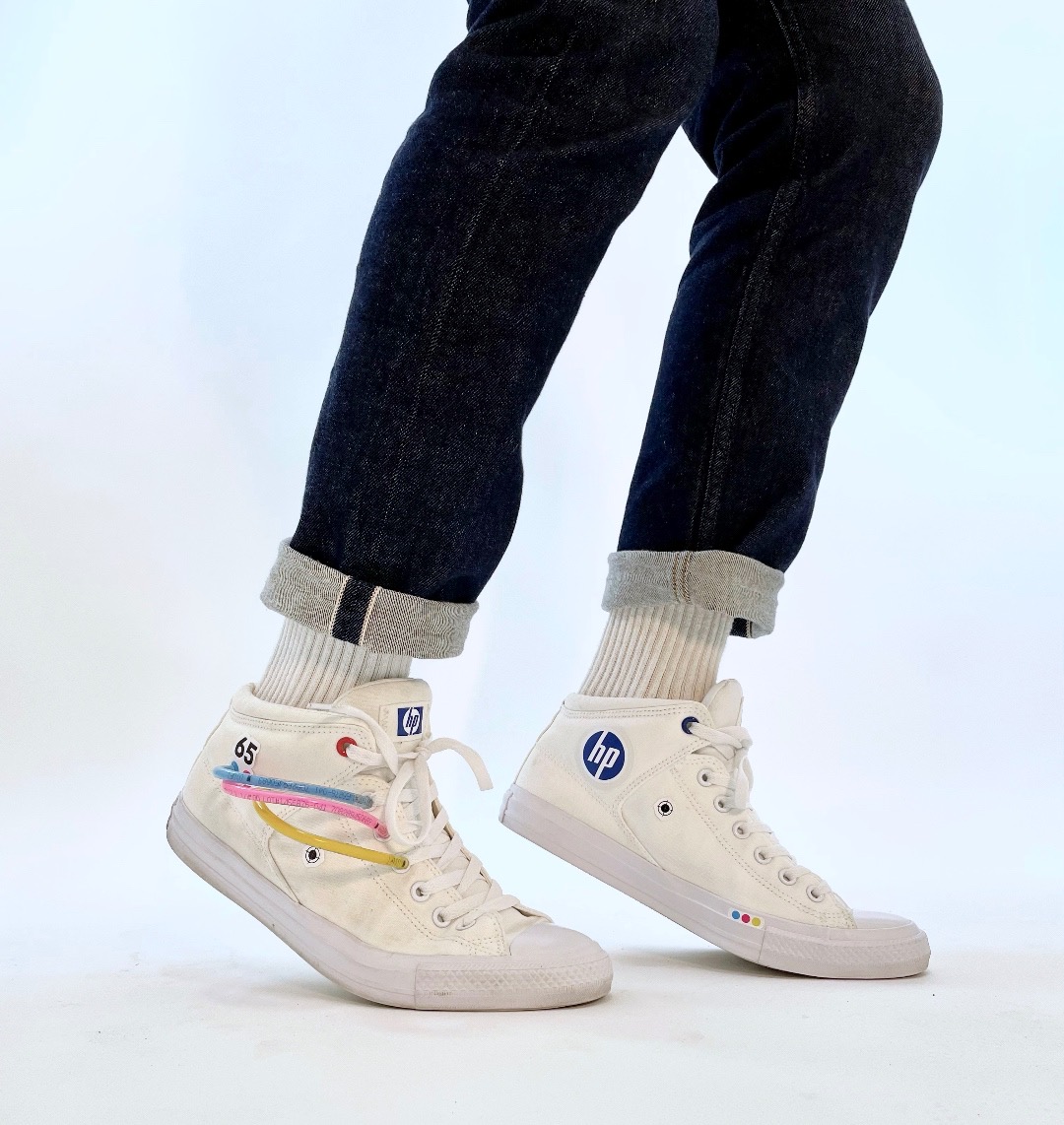 Image by Taylor Tabb and featured with permission

You can follow Taylor Tabb's other inventive concepts by checking out his website and following him on Instagram.
[via The Messenger and The Herald Sun, images by Taylor Tabb and featured with permission]
Receive interesting stories like this one in your inbox
Also check out these recent news