Don't miss the latest stories
Share this
NASA Releases High-Precision Maps That Reveal Exactly How Polluted Your City Is
By Alexa Heah, 28 Aug 2023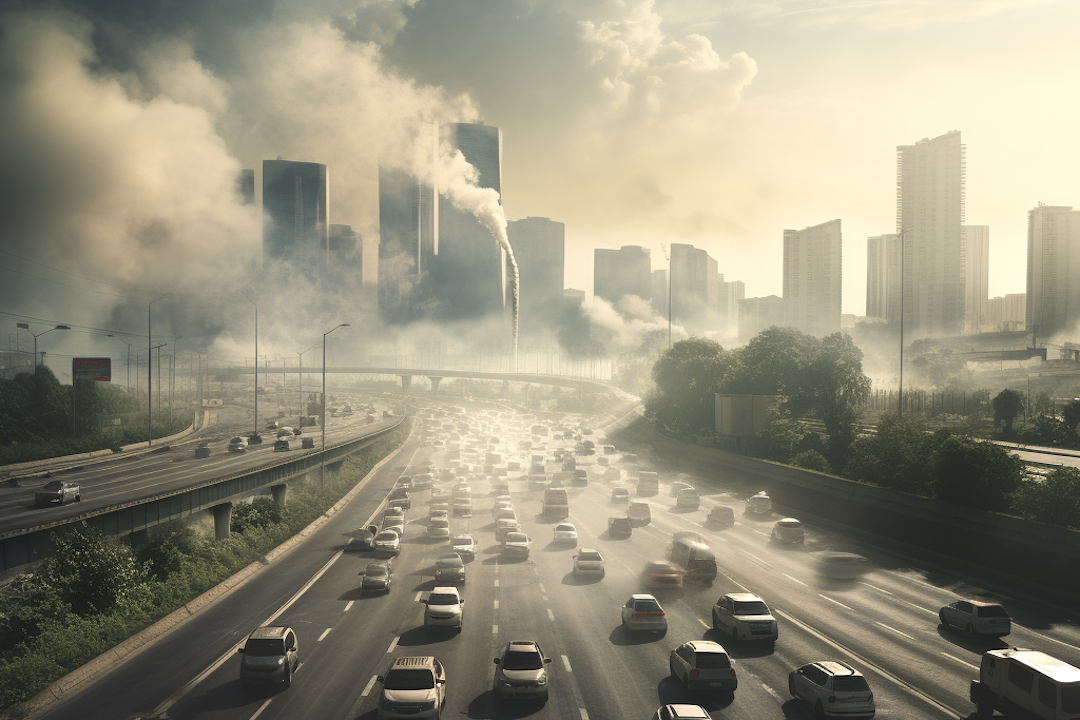 Ever wondered just how polluted a city is? Well, NASA's latest endeavor to monitor air quality above North America has yielded its first set of data maps, providing valuable insights into major air pollutants in the region.
The Tropospheric Emissions: Monitoring of Pollution (TEMPO) instrument, launched earlier this year, has successfully begun transmitting information throughout the continent.
Positioned in orbit approximately 22,000 miles above the equator, the space-based tool is designed to continuously measure the quality of air over the vast area of land at a resolution of just a few square miles.
This advanced imaging technique gives scientists a better overview of pollution patterns caused by various factors, including rush-hour traffic, the dispersion of smoke and ash from wildfires and volcanoes, and the effects of fertilizer application on agricultural land.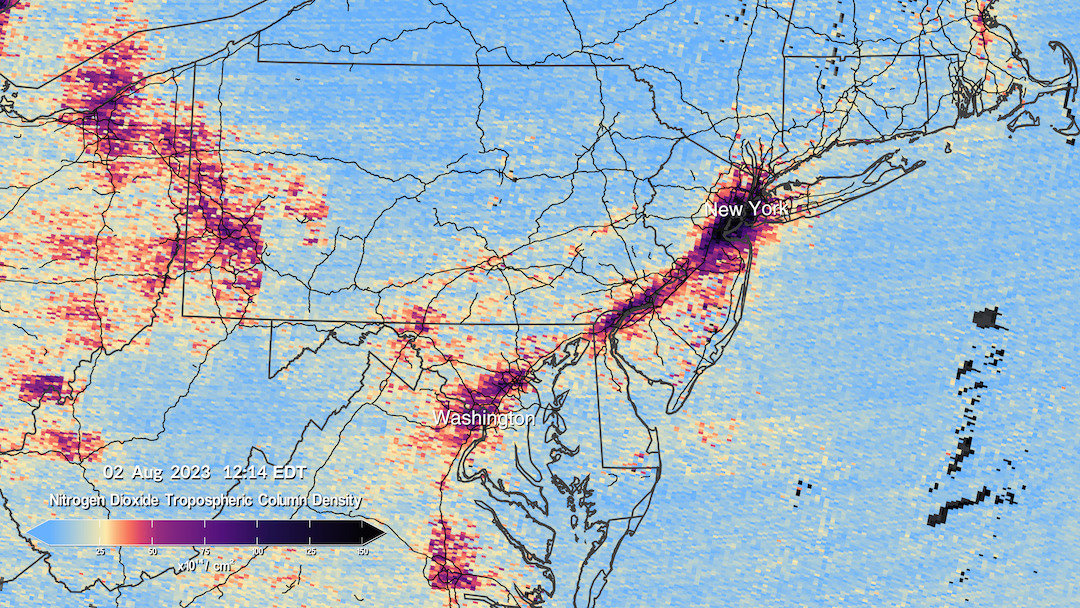 The instrument functions by detecting reflected sunlight from the Earth's surface, clouds, and atmosphere, with the absorption patterns of gases revealing their concentrations in the air.
According to NASA, the implications of TEMPO's data reach far beyond pollution analysis.
In fact, its observations will allow authorities to evaluate the health impacts of pollutants and enable the creation of detailed air pollution maps at the neighborhood level. Such precision will contribute to a deeper understanding of air quality disparities within communities.
Thus far, the recently unveiled pollution maps have highlighted concentrations of nitrogen dioxide gas caused by pollution around cities and major transportation routes across the mainland.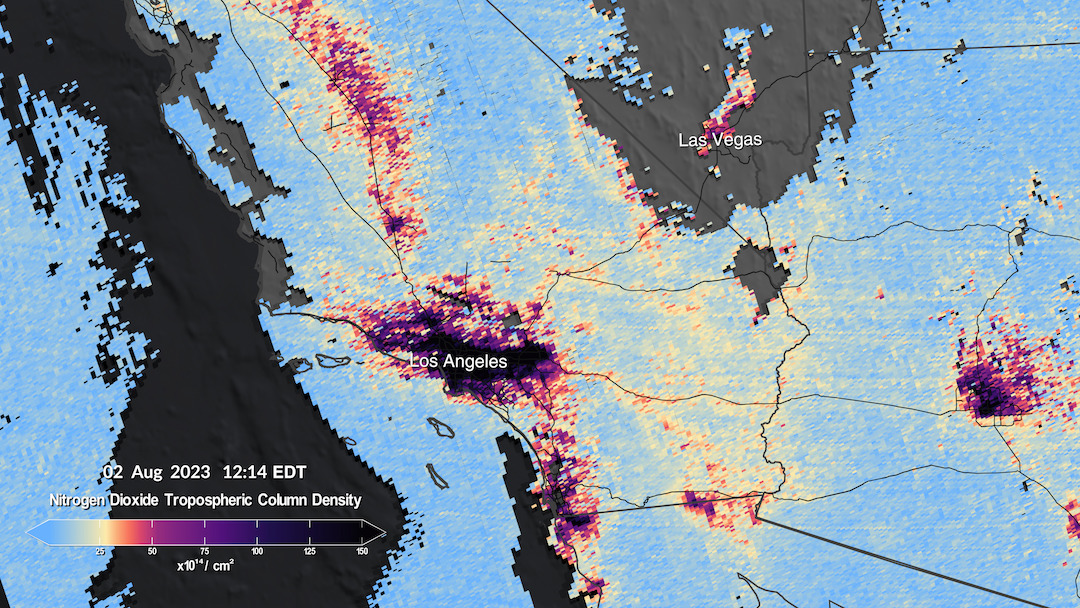 Presenting data from six scans conducted between 11.12 am and 5.27 pm (EDT) on August 2, 2023, the visualizations provide close-up views of several regions, including the southwestern US, central and eastern Texas, and the Interstate 95 corridor between New York and Washington.
These maps were recorded during the monitor's "first light" phase, which spanned from July 31 to August 2, 2023, as a trial period for initial tests and solar calibrations.
"Neighborhoods and communities across the country will benefit from TEMPO's game-changing data for decades to come," said NASA Administrator Bill Nelson.
"This summer, millions of Americans felt firsthand the effect of smoke from forest fires on our health. NASA and the Biden-Harris Administration are committed to making it easier for everyday Americans and decision-makers to access and use TEMPO data to monitor and improve the quality of the air we breathe, benefitting life here on Earth."
[via Interesting Engineering and Space.com, images via various sources]
This article was crafted with assistance from an AI engine, and has been manually reviewed & edited.
Receive interesting stories like this one in your inbox
Also check out these recent news