Don't miss the latest stories
Share this
Steve Jobs' Handwritten Ad Offered The Original Apple-1 Computer For Only $75
By Alexa Heah, 28 Aug 2023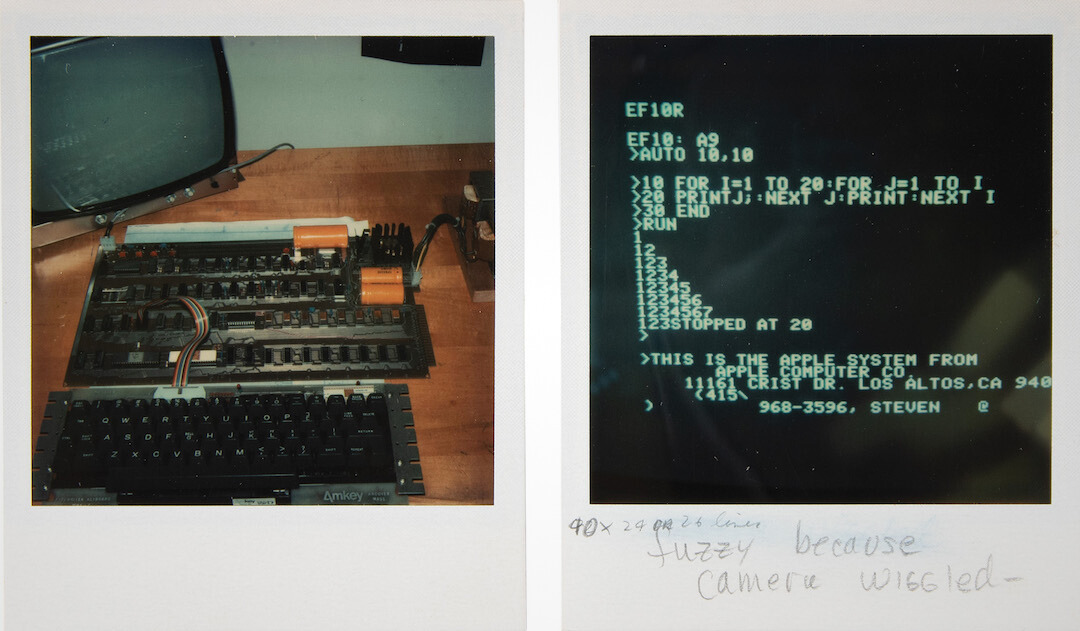 Recently, several personal artifacts from Steve Jobs' humble beginnings have come to auction, including a pre-Apple check and a modest US$175 sum dispensed in 1976.
Now, in an auction by Boston-based RR Auction, an original handwritten advertisement for the Apple-1 Computer, personally crafted by Steve Jobs, fetched an impressive sum of US$175,759.
The historical artifact, which offers a glimpse into the early days of Apple's journey into the technological behemoth it is today, sheds light on the inventor's meticulous attention to detail and forward-thinking vision.
The advertisement sheet, a rough draft specification for the groundbreaking platform, bears the lowercase print signature of Steve Jobs as "Steven Jobs." Alongside it features contact information, including Jobs' parents' home address and phone number—a nod to the original headquarters of the Apple Computer Company.
Contained within the draft are precise technical specifications for the Apple-1, highlighting its capacity to employ microprocessors like 6800, 6501, or 6502.
In fact, the founder recommended the 6501 or 6502 to customers due to their "basic" software availability.
Furthermore, the mockup delved into the computer's onboard features, emphasizing its expandability to 65K through an edge connector and its 58 integrated circuits, including 16 for 8K RAM.
As an interesting aside, the document alluded to "basic on the way (ROM)," a concept that would eventually materialize in the Apple II rather than the Apple-1.
A highlight of the historical document is the affordable price point set by Jobs, costing only a modest US$75 for the "board only + manual."
Perhaps, this snapshot into the past sheds light on his vision to make personal computing accessible to a broader audience.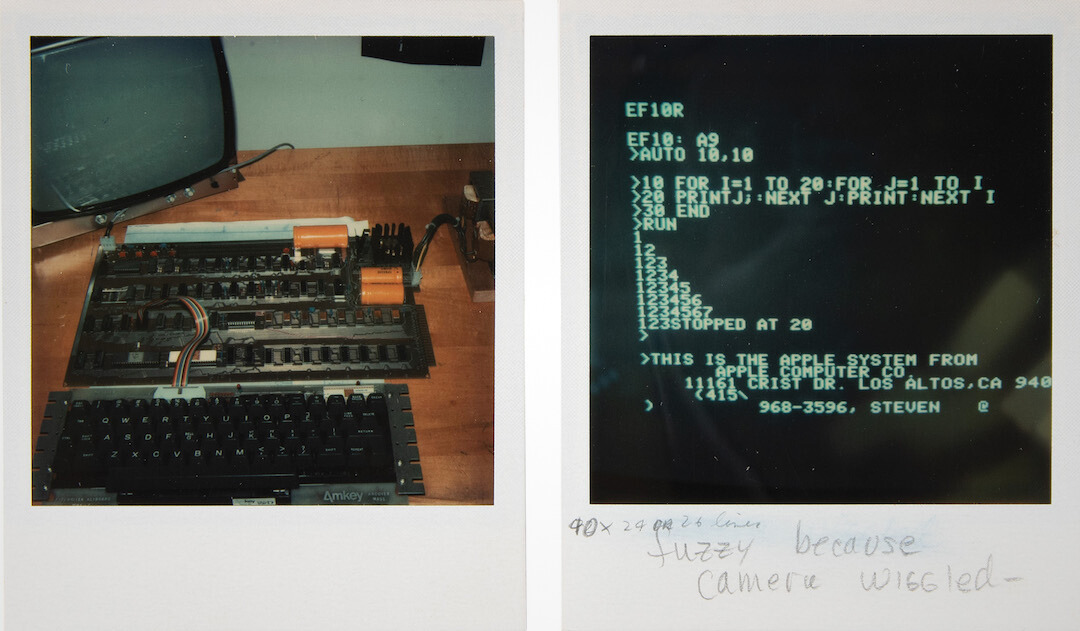 Apple historian Corey Cohen verified that the handwritten advertising draft aligns with the original advertisement for the Apple-1, which was first published in the July 1976 edition of Interface Magazine.
This marked the public inception of Apple's journey from a small garage-based startup to its evolution into one of the world's most influential corporations.
Accompanying the advertisement are two original color glossy Polaroid photographs taken at The Byte Shop in California, showing a fully assembled Apple-1 computer board, keyboard, and monitor.
Annotations made by Jobs on one of the photos humorously attribute the "fuzzy" quality to camera movement.
"The sale of this original handwritten Apple-1 advertisement draft by Steve Jobs is a remarkable testament to the visionary genius of one of the most influential figures in modern technology," commented Bobby Livingston, executive vice president at RR Auction.
"This artifact offers a tangible connection to the inception of the personal computing revolution."
[via RR Auction, images courtesy]
This article was crafted with assistance from an AI engine, and has been manually reviewed & edited.
Receive interesting stories like this one in your inbox
Also check out these recent news