Don't miss the latest stories
Share this
Furniture Makers Are To Counteract Toppling Under New Law To Prevent Deaths
By Mikelle Leow, 02 Sep 2023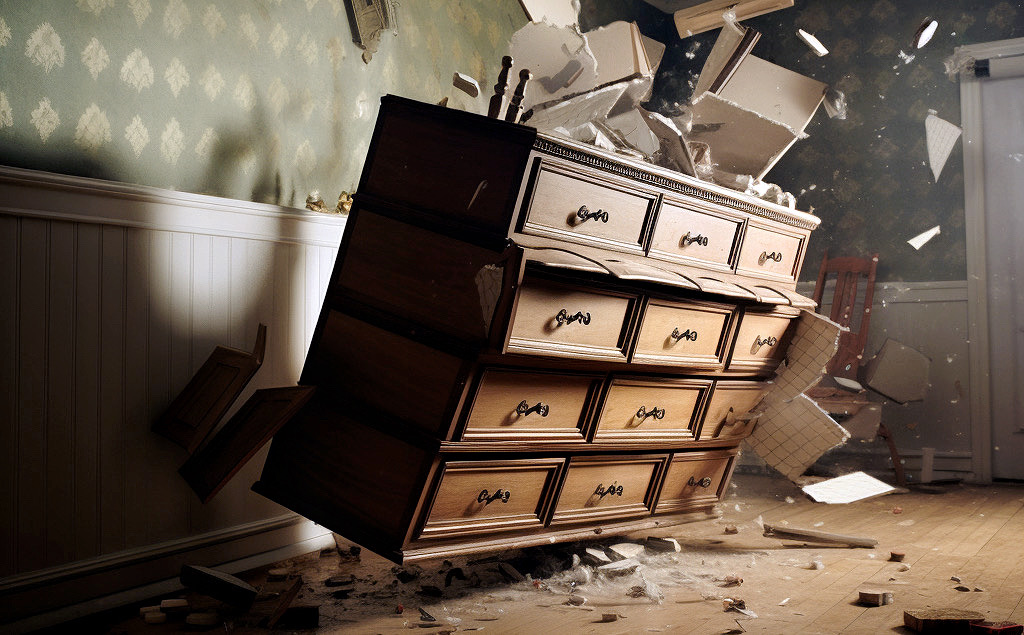 Image generated on AI

Furniture brands and producers now have to practice extra diligence in preventing dressers and chests from tipping over under a new STURDY Act.

Furniture topplings were responsible for at least 234 deaths between January 2000 and April 2022, per statistics by the Consumer Product Safety Commission. Most of these incidents involved children.

Clothing storage units manufactured from September 1, 2023, will now have to undergo additional stability tests as part of the new STURDY (Stop Tip-Overs of Risky Dressers on Youth) regulation that came into force this month. The act was signed in December 2022 in hopes to prevent more kids from getting hurt in such incidents.

The law covers clothing holders like chests, dressers, armoires, bureaus, and door chests—but not shelving units like bookcases or television consoles.

New, free-standing clothing storage solutions have to pass stability tests on carpets, and furniture makers will have to see that products are stood firmly on the ground even when drawers are full and open.

To better ensure that dressers and the ilk are safe around younger members of the household, producers will need to simulate the weight of children climbing on and playing around the furniture. Customers should also be supplied with an anchor kit when they purchase the new furniture.

To reiterate, as this law has only just taken effect, it will only be applicable for furniture manufactured from this month onwards. Shoppers concerned about wobbly dressers will need to enquire with shop staff if the products come from a new STURDY-approved batch.

[via CBS News and Furniture Today, cover image generated on AI]
Receive interesting stories like this one in your inbox
Also check out these recent news