Don't miss the latest stories
Share this
BMW Peels Back A Look At Its EVs Ahead With Retrofuturistic Concept Car
By Nicole Rodrigues, 05 Sep 2023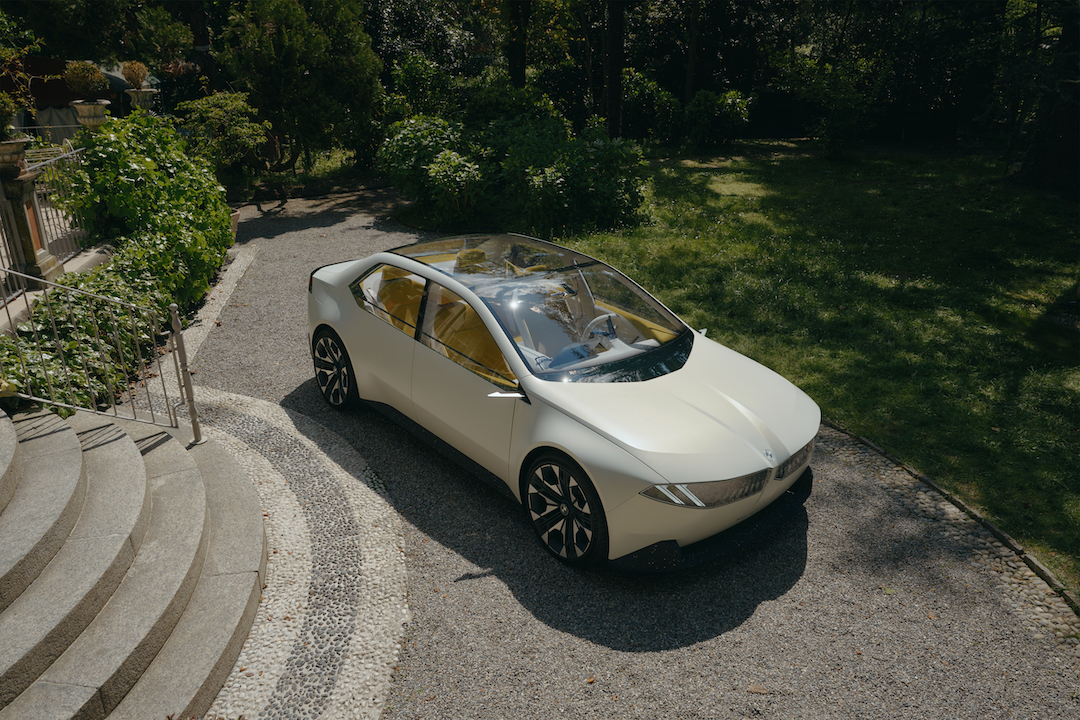 BMW's Vision Neue Klasse concept electric car has made its debut at the IAA Mobility 2023 International Motor Show in Munich. This new compact vehicle presents an intriguing blend of retro and futuristic design elements that will be part of the marque's next generation of electric vehicles.

It showcases a monochrome BMW logo, a dynamic forward-slanted shark nose, and a reimagined kidney grille that integrates lighting.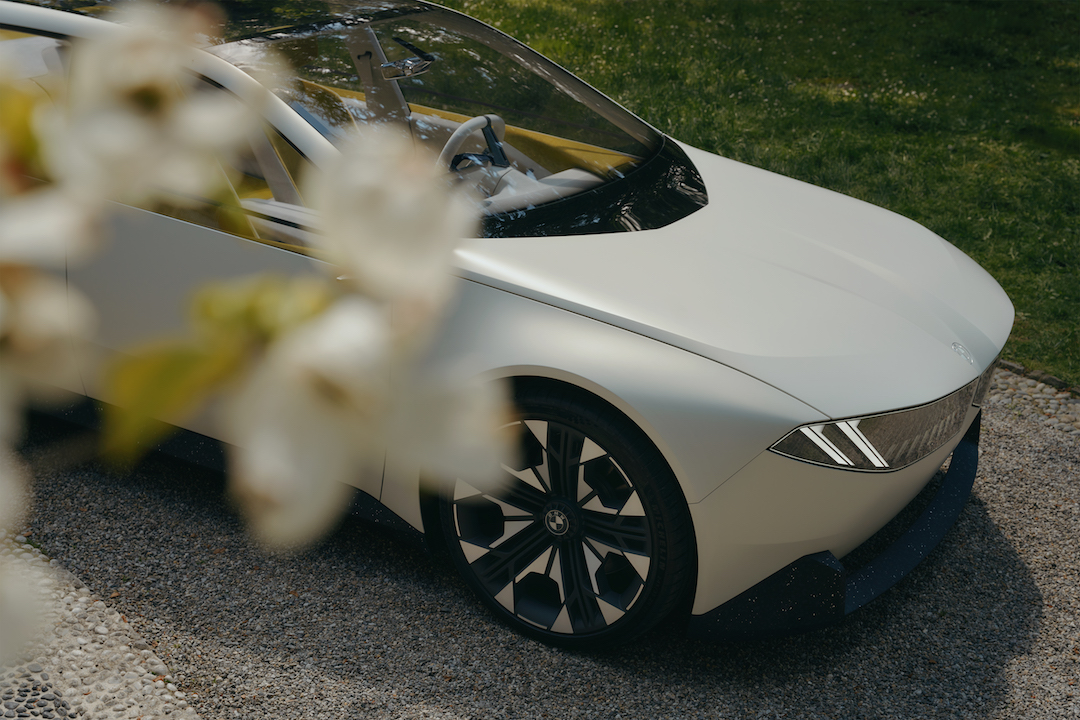 The Neue Klasse's design exudes clarity and a near-monolithic aesthetic with its pronounced lines intersecting surfaces. The taillights at the rear of the vehicle have wide lenses that incorporate 3D-printed parts, giving them a greater sense of depth.
Upon first glance, its panoramic windshield, windows, and new nose depart from the classic BMW stylings. One might even say that it looks like the company "skipped a model generation" when designing the concept, which was apparently what BMW was going for.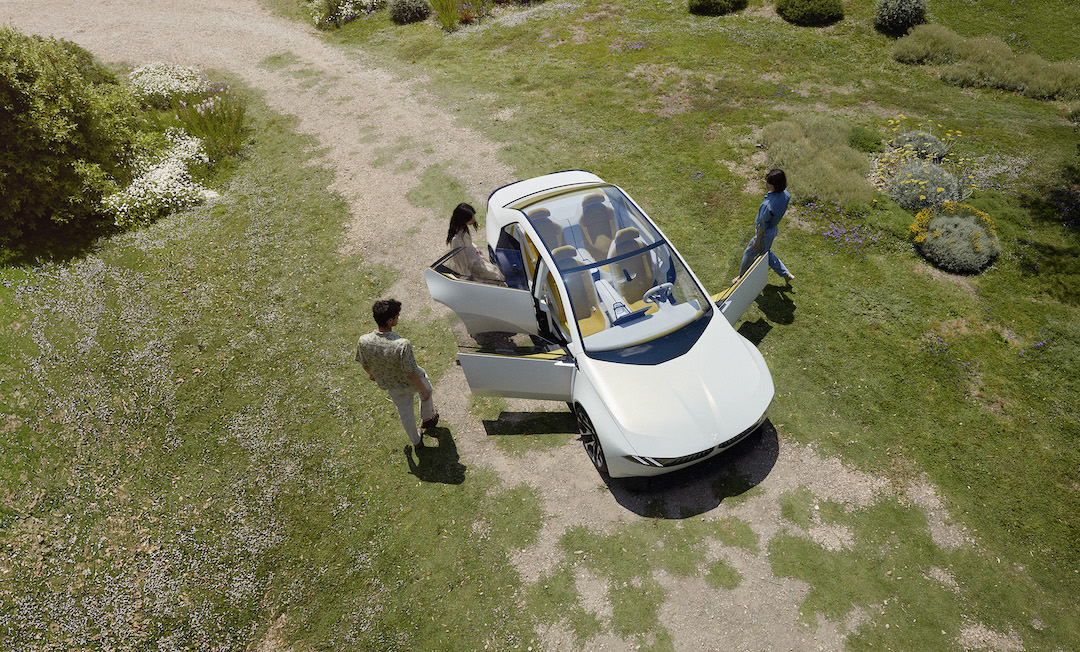 Promising remarkable improvements, the Neue Klasse boasts 30% more range, 30% faster charging times, and 25% greater efficiency than preceding BMW electric models. These advancements are attributed to the vehicle's dimensions, design, and utilization of BMW's sixth-gen eDrive technology. Incorporating novel round battery cells with a 20% surge in energy density further enhances performance.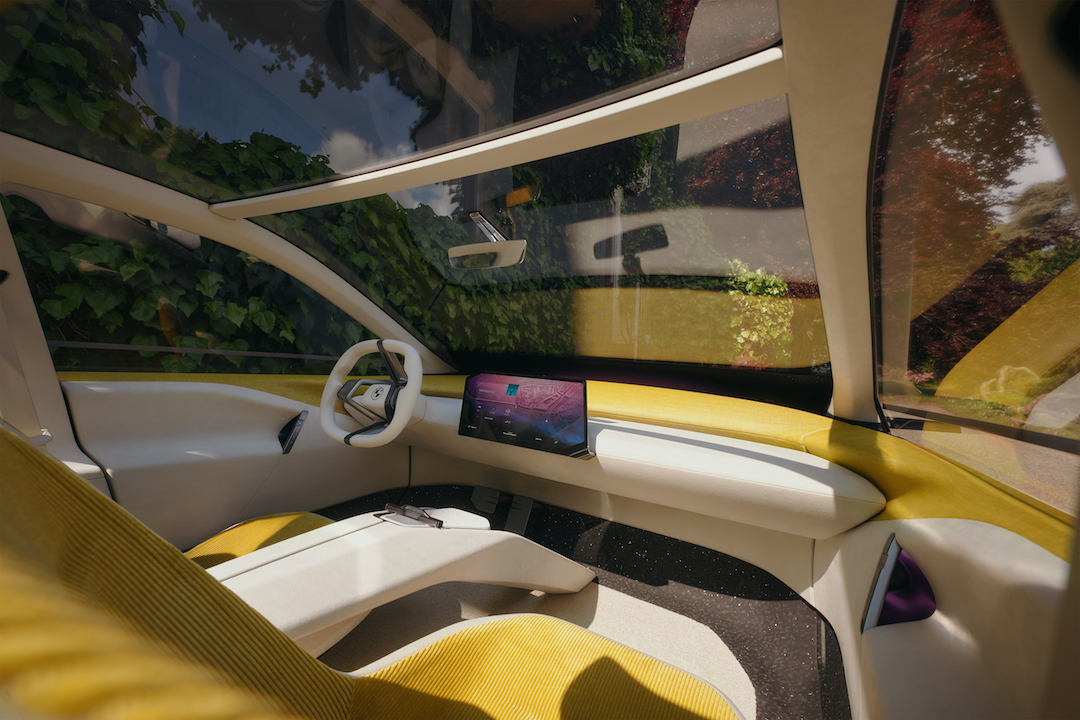 Inside, simplicity is emphasized, evident in the streamlined button layout and an expansive central display—additionally, a panoramic vision display projects onto the windshield. Unique slanted orientations characterize the screen and steering wheel, potentially subject to modifications in market-ready editions. The upcoming generation of BMW's iDrive infotainment system will feature gesture controls, adding a touch of intuitive interactivity.
Overall, the car feels like it has just driven straight out of a distant and electric future. "With the Neue Klasse, we have embarked on the biggest investment in the company's history. We are not just writing the next chapter of BMW; we're writing a whole new book," said Frank Weber, a board of management of BMW AG member responsible for development.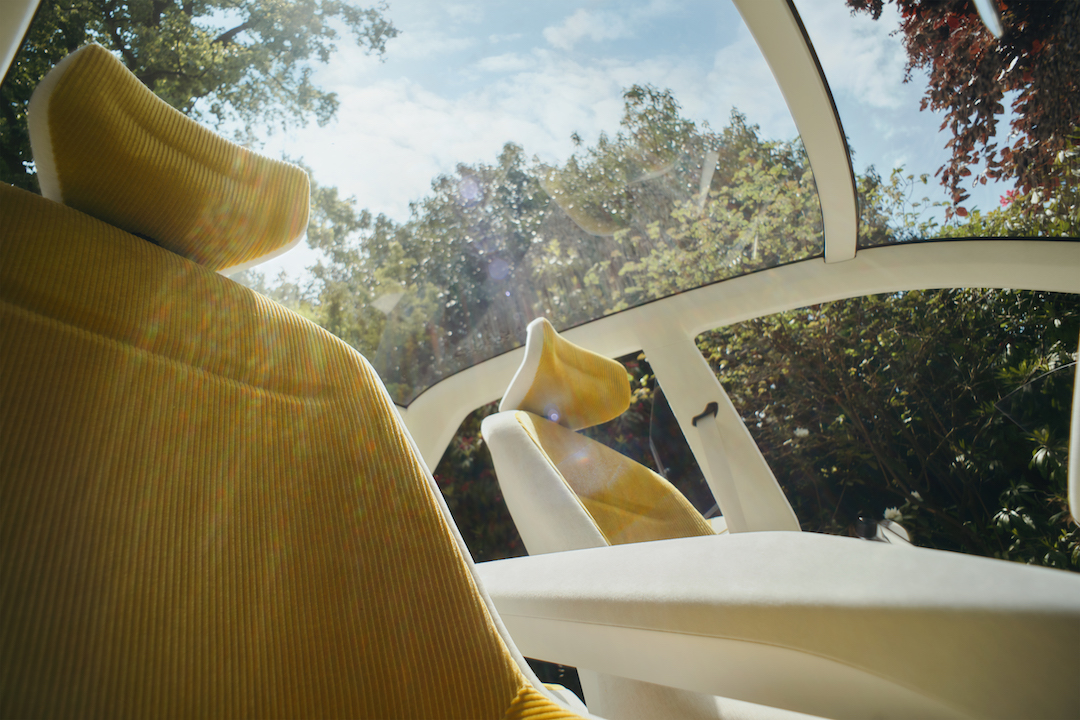 And that future doesn't seem too far off as BMW's roadmap includes launching six Neue Klasse concept-based models within the next two years. This lineup will encompass various styles, such as sedans and sports activity vehicles (SAVs), in BMW's distinctive interpretation of the SUV category.
This article was crafted with assistance from an AI engine, and has been manually reviewed & edited.
Receive interesting stories like this one in your inbox
Also check out these recent news