Don't miss the latest stories
Share this
Procreate Introduces Next Biggest App, Aimed To Revolutionize Animation On iPad
By Mikelle Leow, 12 Sep 2023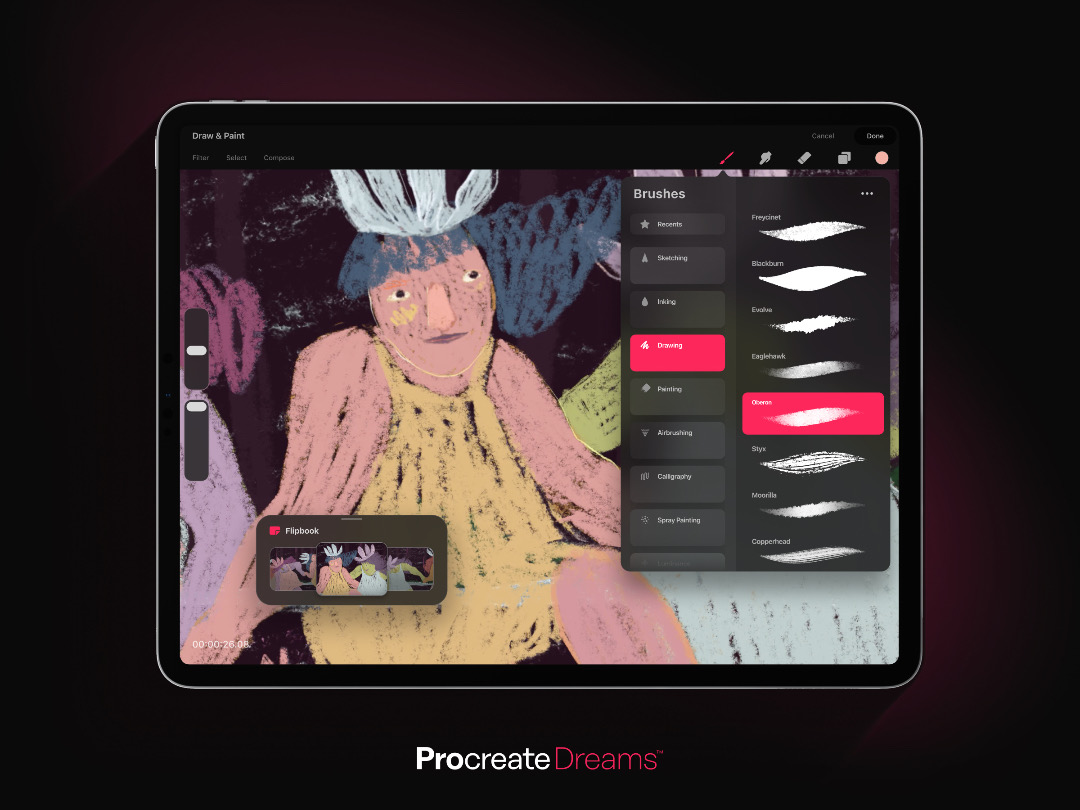 Next-generation painting and compositing engine. Image by Procreate, animation by Weronika Marianna

Procreate has unveiled its biggest development after its famed best-selling iPad app—Procreate Dreams. Five years in the making, this new powerhouse endeavors to "revolutionize the animation industry" and inspire the next era of storytellers.
Procreate Dreams is led by a touch-based experience and introduces intuitive workflows that pull from the fluidity of life. Among its key features to shout about is 'Performing', where artists and animators can bring their creations to life spontaneously through real-time gestures, and automatically add keyframes as the app records their actions. As such, even creators without prior experience can begin animating.
"Creatives have the freedom to dance around the timeline, add actions precisely, and flick back to instantly play the movie," shares Procreate.
A multi-touch timeline aims to effortlessly integrate various creative processes and simplify organization. You can easily mix and match different techniques, whether it's drawing, cel animation, keyframing, or video editing, without missing a beat.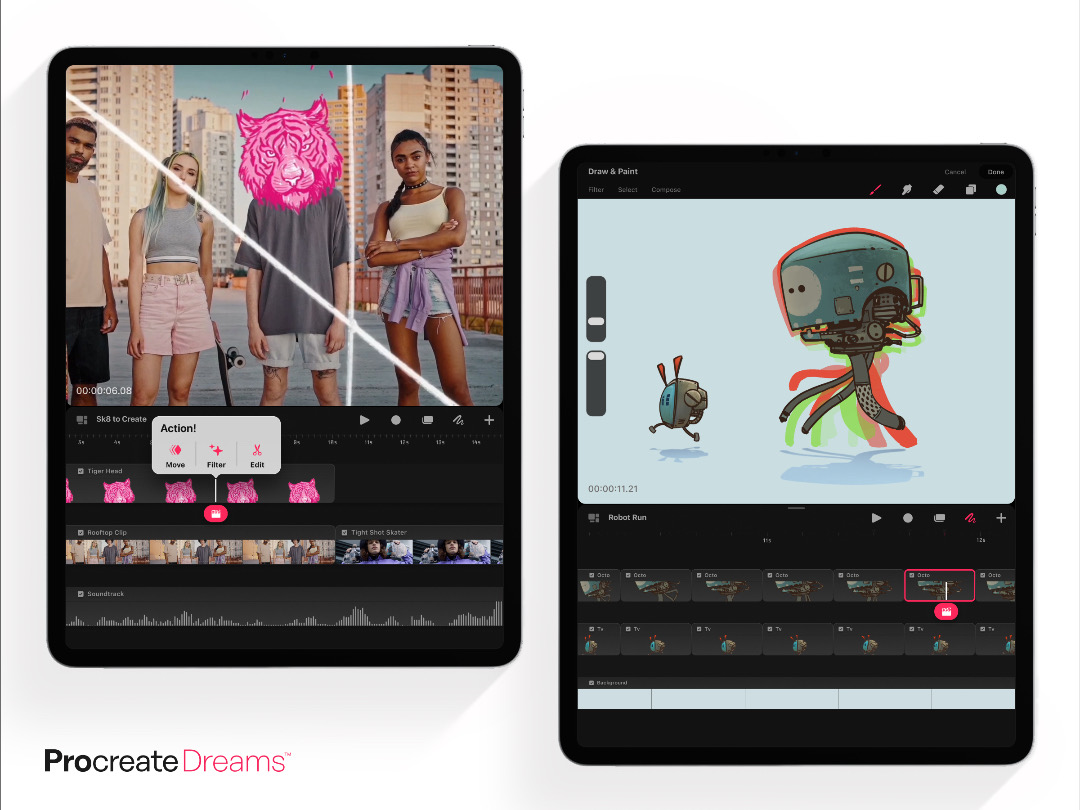 Multi-touch timeline and keyframing. Image by Procreate, animations by 21-19 and Nikolai Lockertsen

Procreate's next-generation painting and compositing engine "supercharges" the painting process within Dreams, says the company. Artists can work on raster projects with resolutions of up to one million by one million pixels, as well as multiple layers. The app accepts all Procreate brushes, which are optimized for precise input using Apple Pencil. With the ability to draw, import, and create assets within a single project, users are handed unprecedented creative freedom.
Another interesting feature is a 'Flipbook' tool that replicates a more traditional process, ideal for lovers of the old-school.

GPU acceleration powered by Apple silicon enables edits to be made in real time, eliminating the need for tedious waiting periods and giving artists the chance to stay focused on the act of creation itself.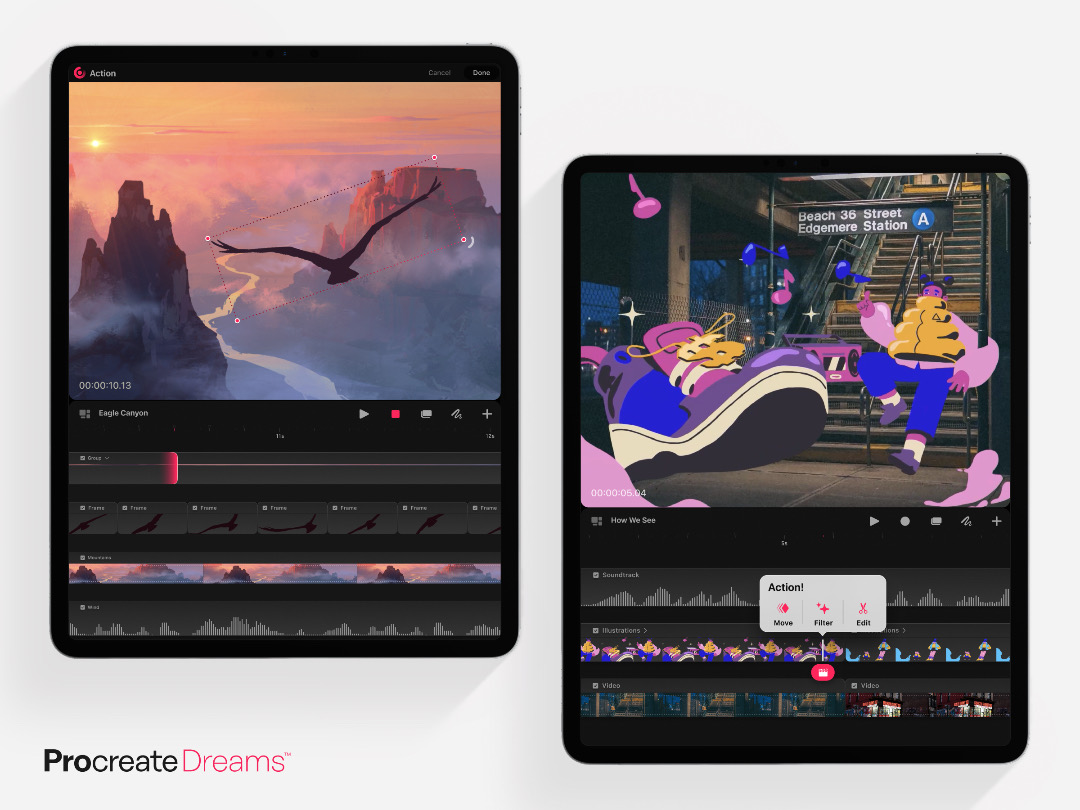 Performing, audio, and video interfaces. Image by Procreate, animations by 21-19 and Nikolai Lockertse

Creators irked about paying "rent" for their go-to software will be glad to know that Procreate Dreams has a one-time fee of US$19.99. After forking out the sum, you'll be able to enjoy full access to the robust features anytime, without recurring subscriptions.
Procreate Dreams is scheduled for release on November 22, 2023, and will be available on the App Store.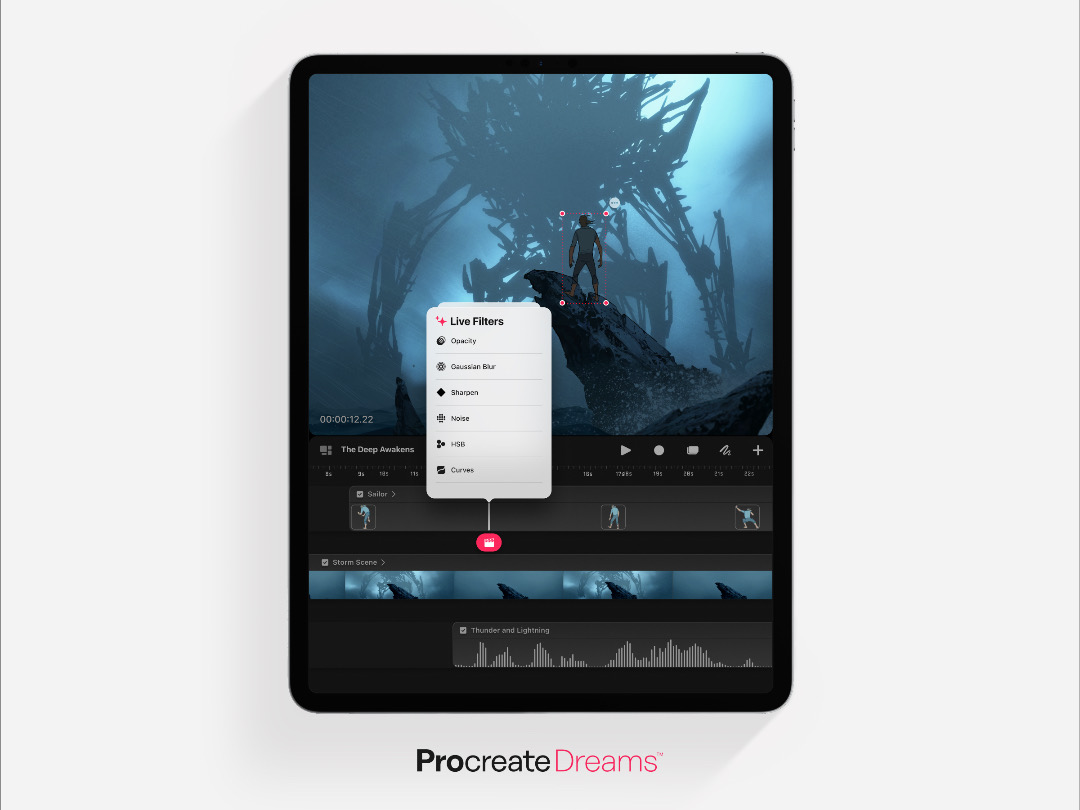 Image by Procreate, animation by Nikolai Lockertsen
[via Procreate, images courtesy]
This article was crafted with assistance from an AI engine, and has been reviewed, edited, and fact-checked.
Receive interesting stories like this one in your inbox
Also check out these recent news