Don't miss the latest stories
Share this
Adobe Firefly Exits Beta, Freeing AI-Generated Output For Commercial Use
By Mikelle Leow, 13 Sep 2023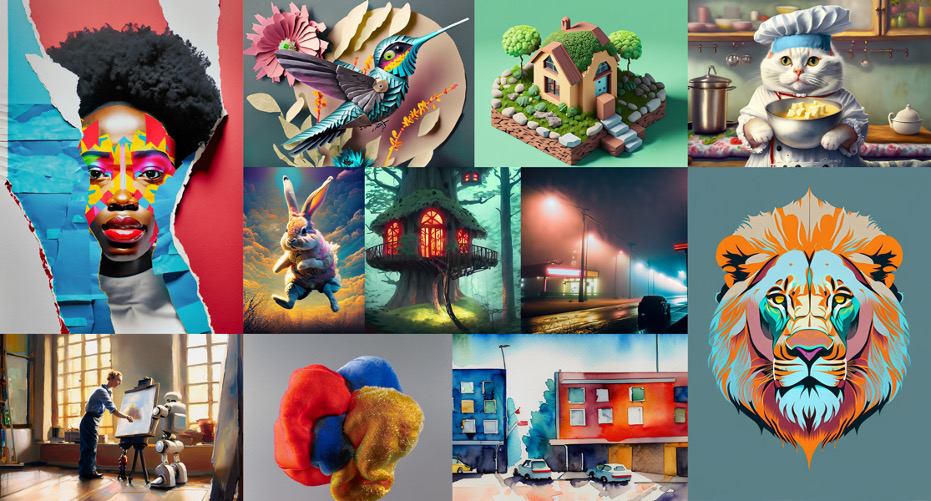 Image courtesy of Adobe

Adobe's Firefly has been flitting within everyone's line of sight since it was first announced in March. For the uninitiated, it's the creative tech giant's "ethical" answer to the slew of generative art tools that have been emerging lately. The artificially-intelligent model is trained on Adobe Stock assets, along with openly-licensed and public domain images, liberating input and output from copyright concerns.
Thanks in large to its respectful nature, users have come to trust Firefly's capabilities. As a result, more than two billion images were generated while the engine was in beta. Firefly also supports over 100 languages, so it's able to comprehend and process prompts from customers all over the world.

Now, after an "unprecedented" round of testing, Firefly is ready to take off in an official release, allowing anything generated through this model to be used commercially.

With commercial availability, users will now generate assets on Firefly using new 'Generative Credits' stashed in their Creative Cloud, Express, and Experience Cloud subscriptions.
Once the inclusive Generative Credits have been used up, subscribers can purchase additional packs from US$4.99 a month for 100 credits for a disruption-free workflow. Alternatively, they can continue generating images and text effects at no cost, but at slower speeds.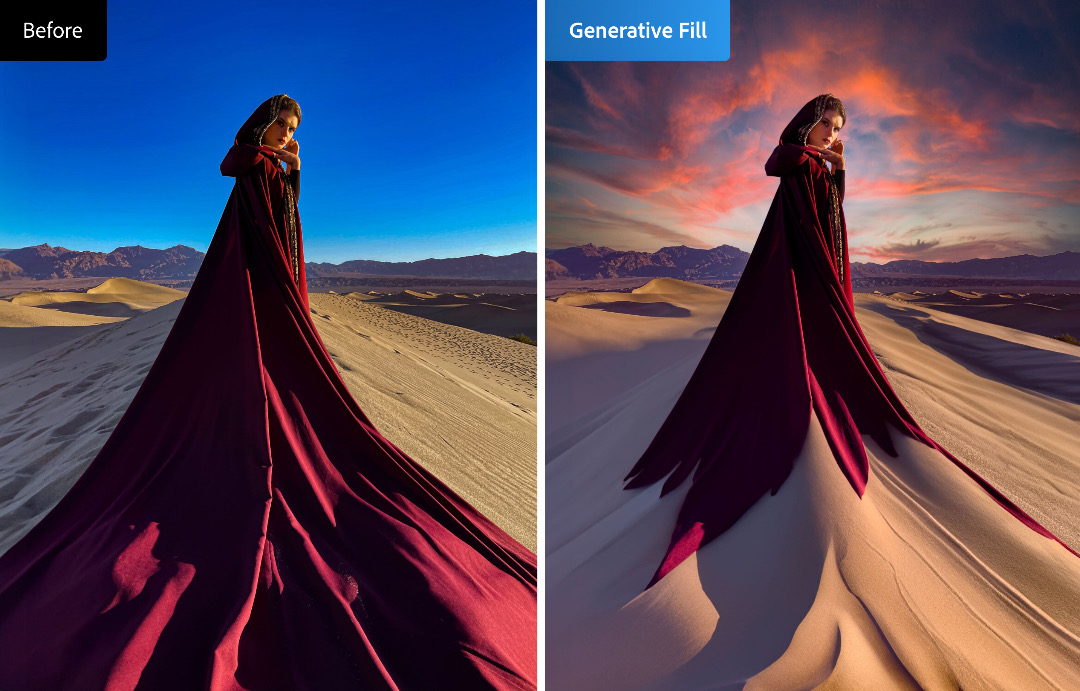 Image courtesy of Adobe
Firefly is baked into Photoshop via a Generative Fill feature, which lets users create and paint over graphics using simple text prompts, and Generative Expand, which takes scenes beyond their frames.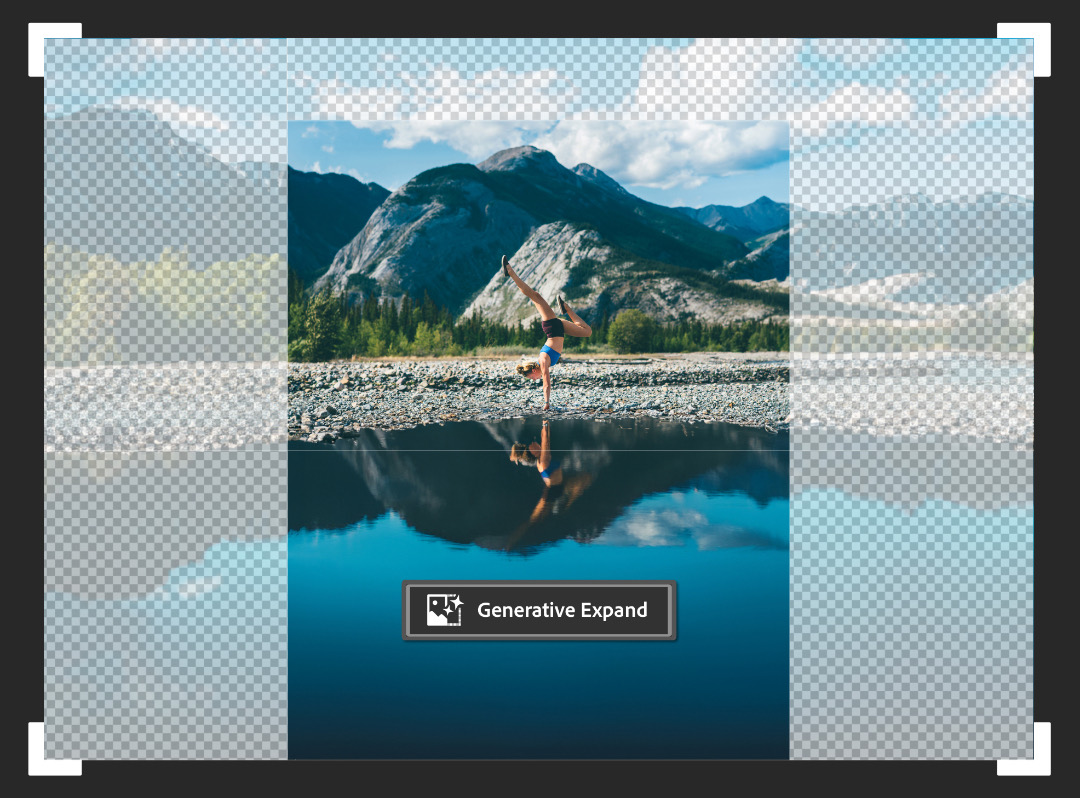 Image courtesy of Adobe

On Illustrator, it powers Generative Recolor, the ability to dream up palettes for vectors in no time at all.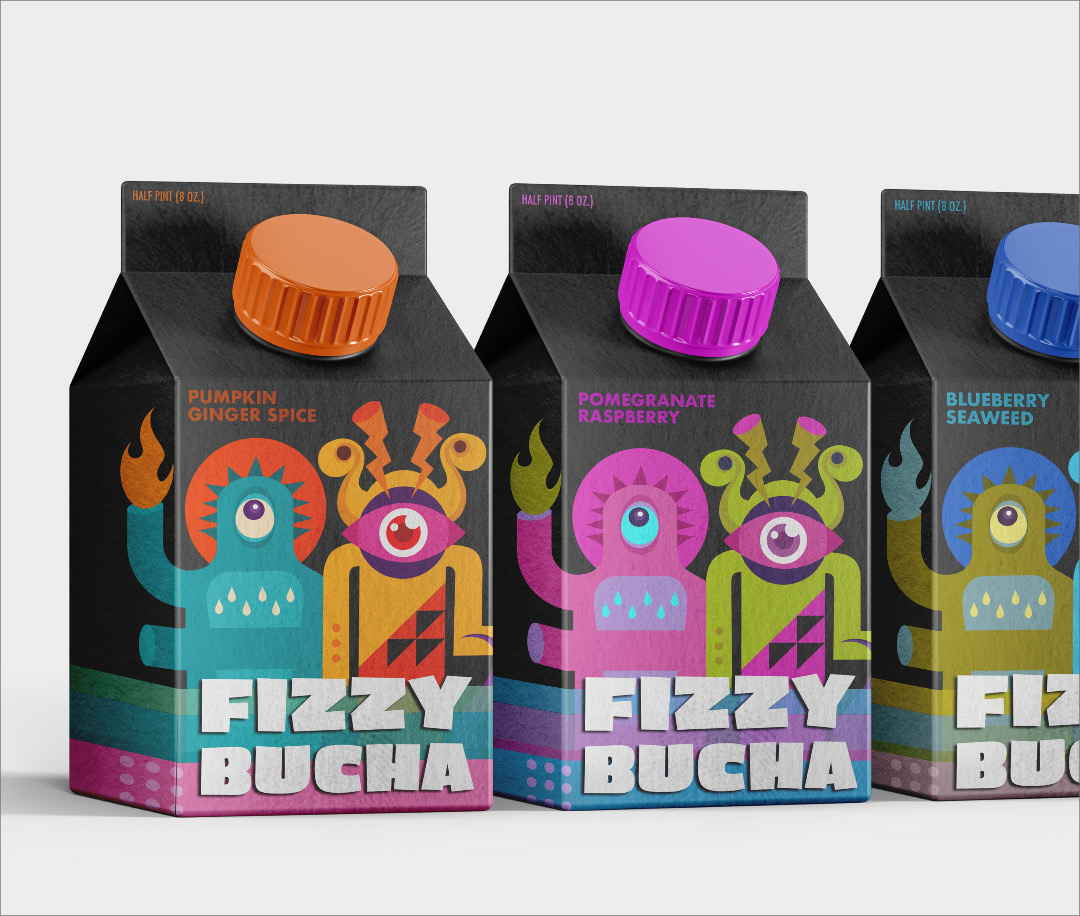 Image courtesy of Adobe

With Adobe Express, the company's AI-powered, all-in-one creator and editor for users of all experience levels, customers can conjure up images and text effects using simple descriptions via Firefly.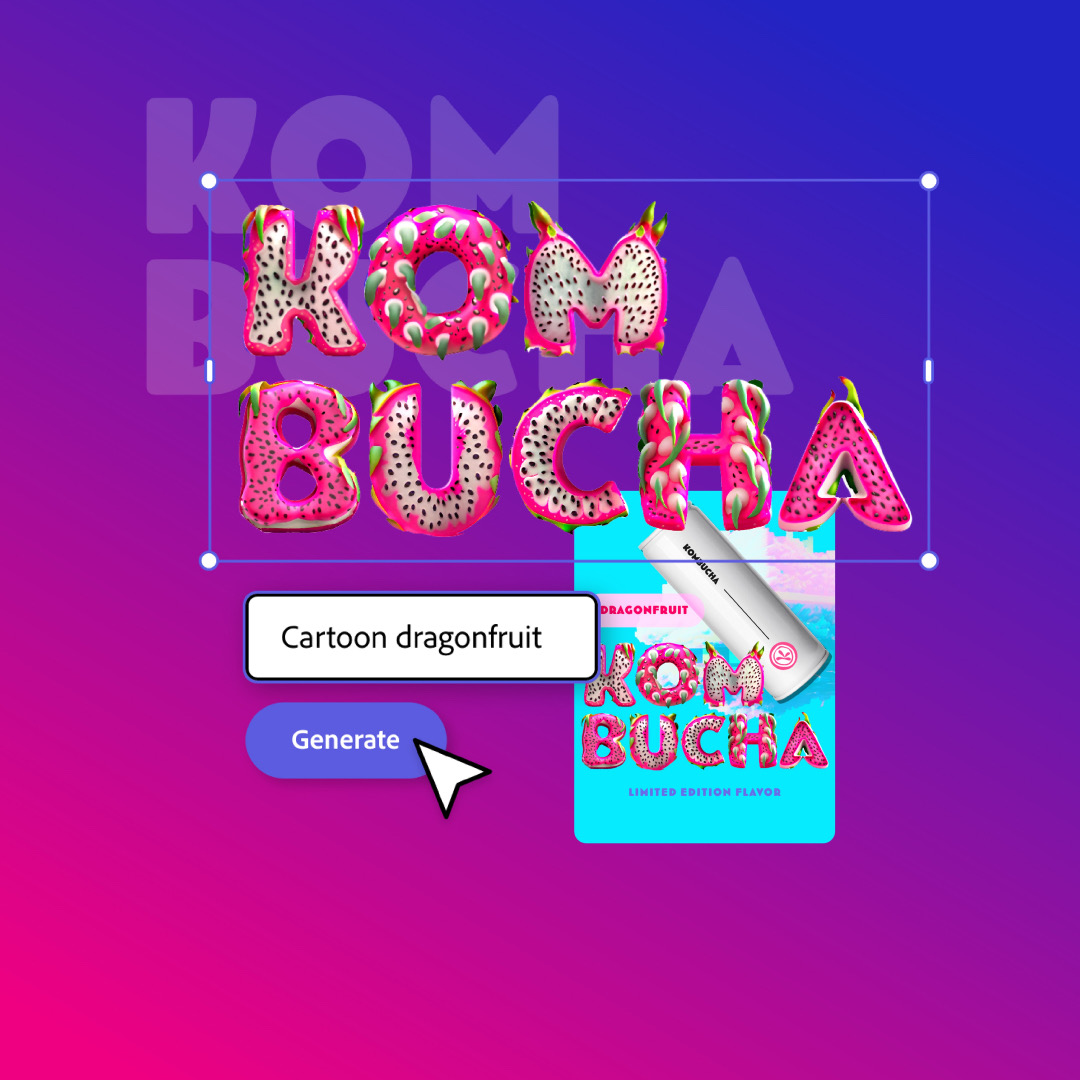 Image courtesy of Adobe

Further, "to enable broad access to Generative AI workflows, Creative Cloud paid plans now include the new Firefly web application, a playground for exploring AI-assisted creative expression, and Express Premium, the all-in-one creativity app with new generative AI Text to Image and Text Effects features that make it fast, easy and fun to design and share standout social media posts, videos, images, PDFs, flyers, logos and more," says Adobe.

The Adobe Firefly for Enterprise tier is also "now generally available for businesses to confidently deploy AI-generated content," the company announces. Besides being able to churn out imagery based on Adobe Stock, openly-licensed, and public domain content, enterprise customers will soon be able to train their extended models with brand assets. Additionally, a new platform for businesses, called Adobe GenStudio, drives their generative AI efforts forward by enabling "content ideation, creation, production and activation."

Adobe has been pretty confident that Firefly output won't step on any toes when it comes to intellectual property concerns, and it even promises to indemnify users who end up being sued for copyright infringement. For more transparency, though, it attaches Content Credentials—or a "digital 'nutrition label,'" as it calls them—to the metadata of Firefly-generated assets so people know whether an image is human- or AI-created.

Image courtesy of Adobe

"With over two billion images generated during the beta, Adobe Firefly is ushering in a new era of creative expression for customers across every segment," shares David Wadhwani, president of Digital Media Business at Adobe. "Firefly's breathtaking capabilities combined with the rich tooling of our Creative Cloud apps, Express, the Firefly web app and Adobe Experience Cloud, give creators unparalleled opportunities to work with generative AI in new, rich and productive ways."

[via Adobe, images courtesy]
Receive interesting stories like this one in your inbox
Also check out these recent news