Don't miss the latest stories
Share this
NASA's Space-Inspired Airless Tires Means Never Having To Pump Your Bike Again
By Nicole Rodrigues, 14 Sep 2023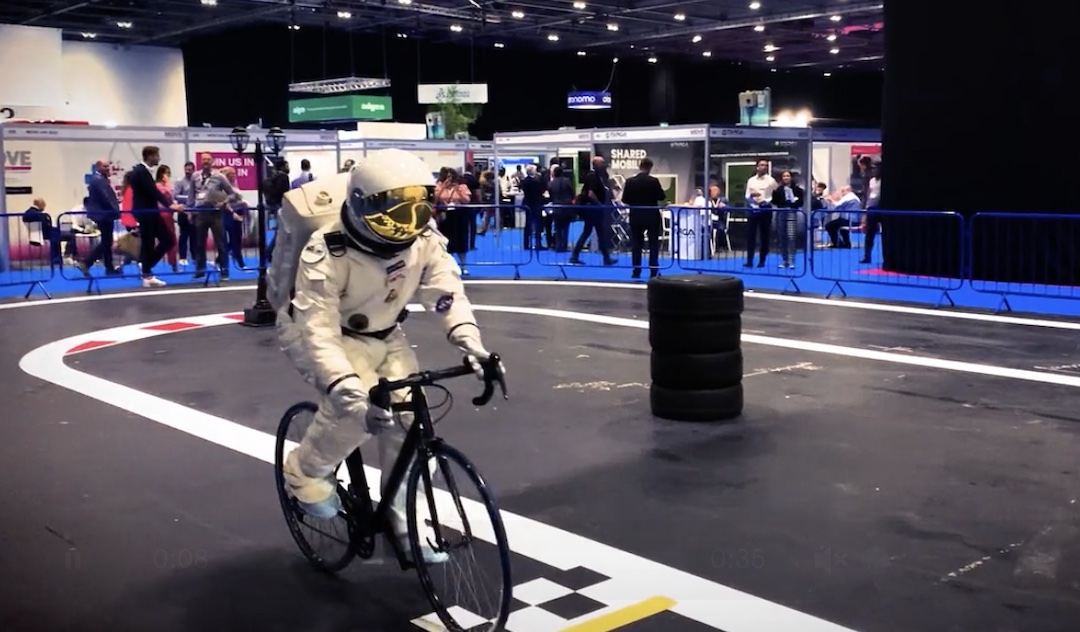 In partnership with NASA, Smart Tire Company has introduced an innovative approach to bicycle tires: 'Metl' tires. These shape-memory airless wonders represent a leap forward in tire technology, with origins grounded in the same principles applied to planetary rovers' tire construction.
Metl tires aim to change the cycling experience by eliminating the need for air pressure. This transformative design is made possible by the inclusion of a shape-memory alloy known as NiTinol, within the tire's core. NiTinol, a nickel-titanium alloy, enables the tire to adapt to pressure changes while effortlessly returning to its original shape, ensuring a smooth and responsive ride.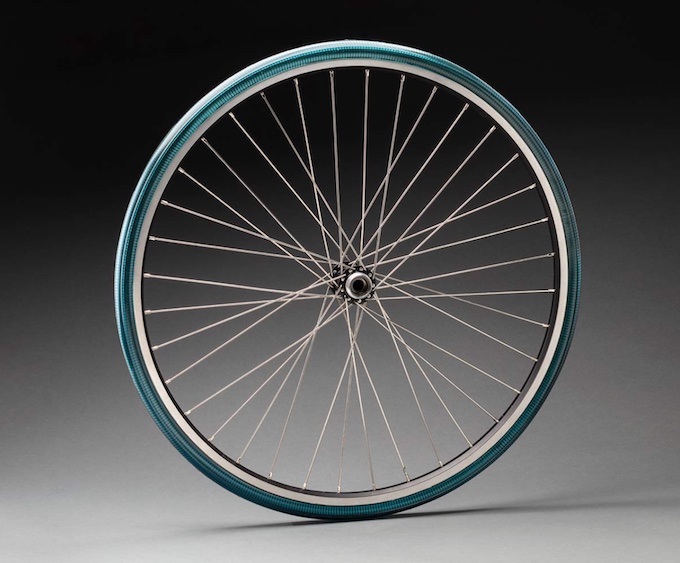 These tires have transparent sidewalls and replaceable tread, using only half the rubber of conventional counterparts for sustainability and performance. The main tire component is designed to outlast the bike itself, while the tread may require replacement every 5,000 to 8,000 miles.
Smart Tire Company currently offers the Metl tire in a road/gravel variant with size options of 700 x 32c, 35c, and 38c. For the weight-conscious cyclist, the 35c model tips the scales at a mere 450 grams. Furthermore, future iterations may grant users the flexibility to adjust firmness by introducing air and a semi-pneumatic option.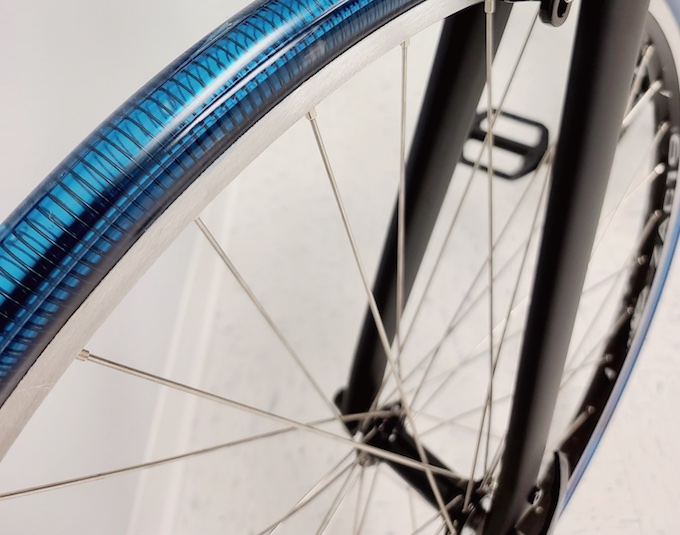 These tires are available for purchase through a Kickstarter campaign, with a pair obtainable for a pledge of US$500. Factoring in sustainability, retreading these tires is projected to cost approximately US$10. For those seeking the ultimate upgrade, complete aluminum or carbon fiber Metl-clad wheelsets are on offer, with pledges set at US$1,300 and US$2,300, respectively. Deliveries are slated for June next year.
[via New Atlas and Smart Tire Company/Kickstarter]
This article was crafted with assistance from an AI engine, and has been manually reviewed & edited.
Receive interesting stories like this one in your inbox
Also check out these recent news