Don't miss the latest stories
Share this
NASA Captures Image Of New Star That Looks Like Our Sun In Its Early Years
By Nicole Rodrigues, 15 Sep 2023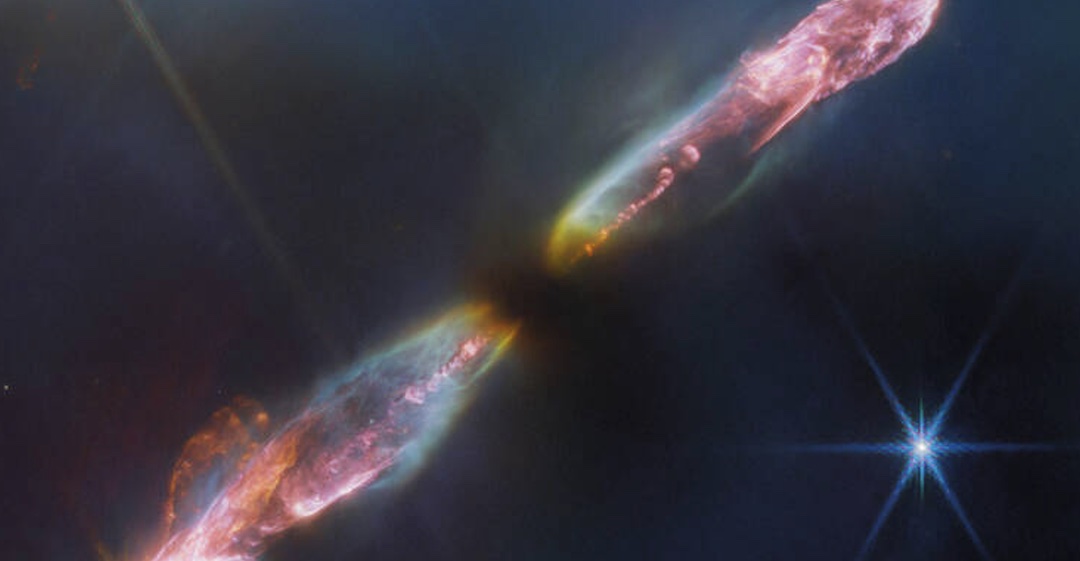 In a mesmerizing cosmic feat, NASA's James Webb Space Telescope has cast its discerning eye on HH 211, a protostar residing a staggering 1,000 light-years away. This celestial spectacle unfolds as the protostar continues its ageless dance of mass accumulation within an enshrouding veil of space dust.
The vivid Herbig-Haro objects, akin to bright plumes of hot, ionized gas, steal the spotlight here, emanating from the heart of HH 211. These incandescent jets, the signature of newborn stars, unfurl a narrative as they collide with the encompassing dust and gas, triggering awe-inspiring shockwaves in their wake.
The innermost jet plumes, captured in remarkable detail by the James Webb telescope, depict velocities ranging from 48 to 60 miles per second. This precision offers a revelation, boasting 5 to 10 times greater spatial resolution than previous observations.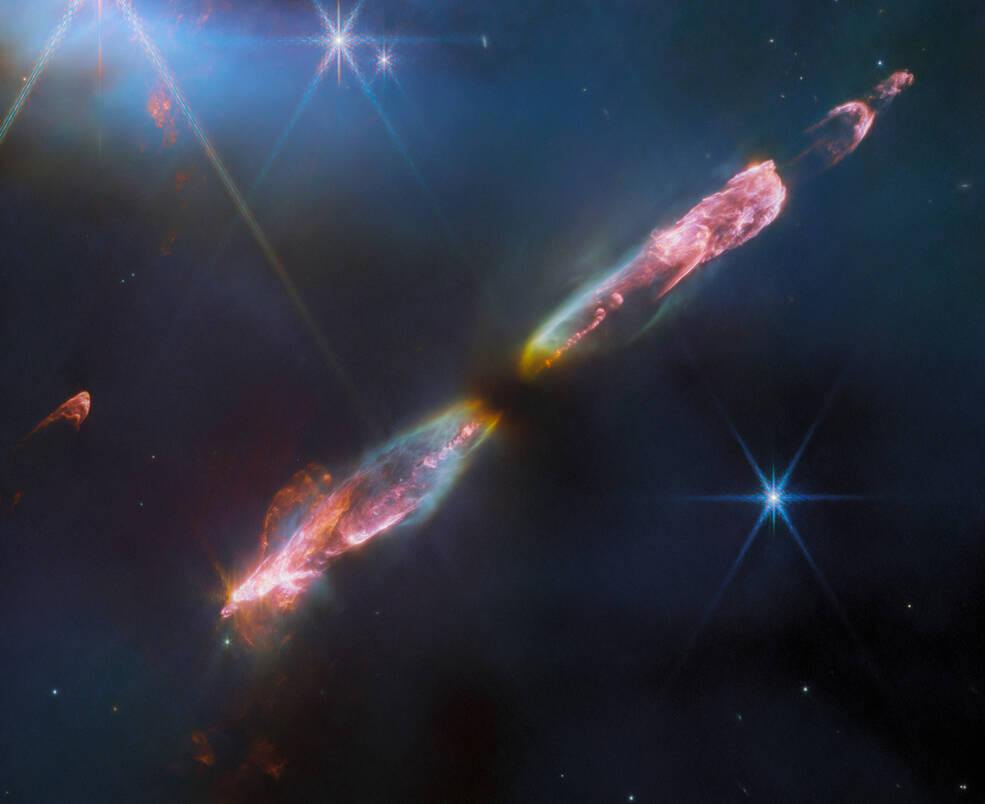 HH 211, a cosmic youth of just a few tens of thousands of years, embodies approximately 8% of our Sun's mass. The unfolding drama hints at the possibility of HH 211 evolving into a sun-like star and gives us a peek into what our Sun would have looked like in its early years.
Scientists also presume that the HH 211 may be taking shape as a binary star system.
The discovery is further accentuated by its proximity to Earth, as the European Space Agency attests to HH 211 being one of the youngest and nearest protostellar outflows within our cosmic neighborhood.
🆕 This new image from the NASA/ESA/CSA James #Webb Space Telescope features Herbig-Haro 211 (HH 211), a bipolar jet travelling through interstellar space at supersonic speeds. HH 211 is one of the youngest and nearest protostellar outflows👉 https://t.co/xErmxI0NwP pic.twitter.com/cFkGDeDQvm

— ESA (@esa) September 14, 2023
In the grand tapestry of the universe, HH 211 stands as a testament to celestial creation and evolution, casting a cosmic spotlight on the eternal dance of stars and the ever-unfolding mysteries of our universe.
[via PC Mag and Salon, images via ESA/Webb, NASA, CSA, T. Ray (Dublin Institute for Advanced Studies)]
Receive interesting stories like this one in your inbox
Also check out these recent news