Don't miss the latest stories
Share this
A Room Wallpapered With Tiles Of Chocolate Finds Sweet Refuge At MoMA
By Mikelle Leow, 17 Sep 2023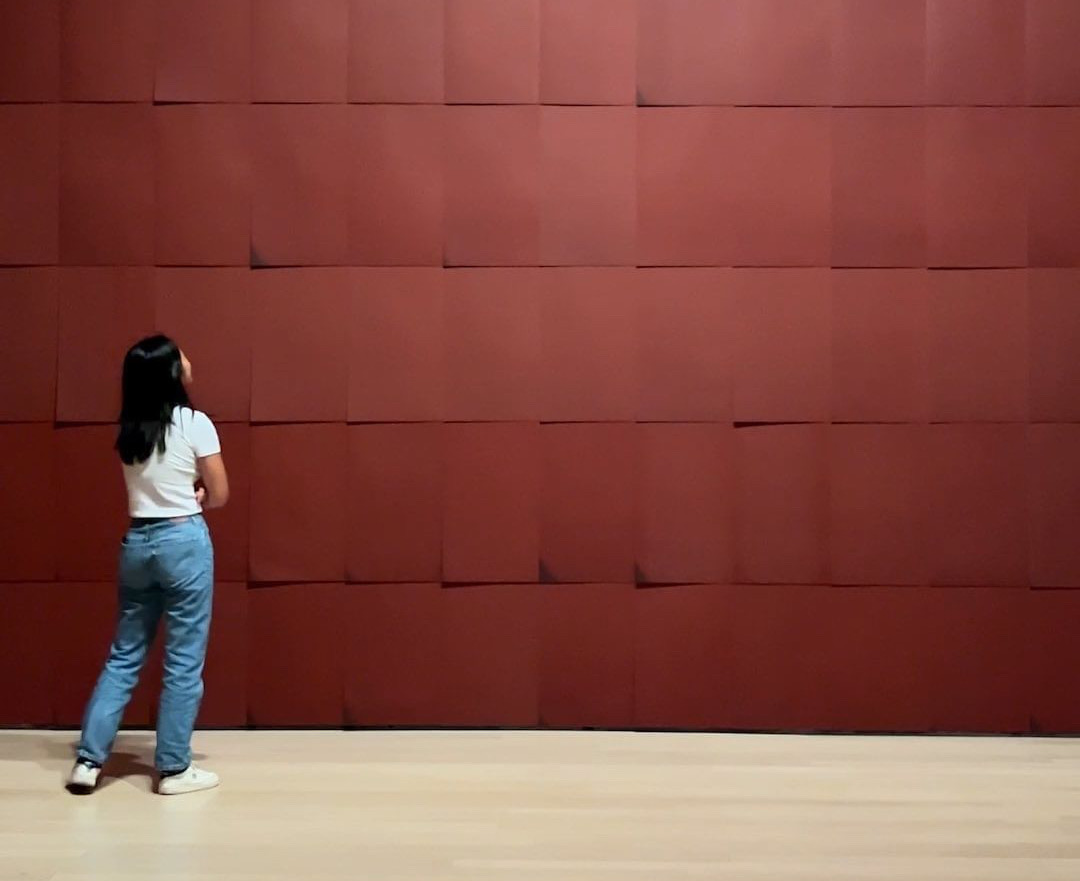 Video screenshot via Museum of Modern Art
The Museum of Modern Art (MoMA) is currently hosting an extraordinary exhibition featuring renowned artist Ed Ruscha's captivating creation, the Chocolate Room. As part of the broader showcase titled Now Then, this immersive artwork is wallpapered in the confection, serving as a sensory delight for visitors.
Comprising paper tiles screen-printed with chocolate, the process behind it is as fascinating as the finished product. First, Callebaut couverture chocolate chips are melted and poured onto a massive silk screen. The chocolate is skillfully transferred to paper, where it dries before being meticulously layered on the walls.
And yes, the Chocolate Room exudes the intoxicating aroma of chocolate too. Willy Wonka would be proud.

This artwork, rarely displayed, has made only seven appearances since its debut at the 1970 Venice Biennale. Every time it is being presented, the Chocolate Room has to be recreated from scratch. The Museum of Contemporary Art in Los Angeles currently holds the right to renew this sweet installation.
The original Chocolate Room, while a sanctuary for those with a sweet tooth, also drew in some less savory visitors. Not only was it attacked by ants but it also attracted chocoholics who would lick their fingers and smear them across the edible surfaces.

Edan McPherson from La Paloma Fine Arts, one of the fabricators behind the new exhibit, explains the unique challenges of working with chocolate as a medium. Chocolate's sugary and viscous nature sets it apart from traditional ink used in printing, presenting considerable difficulties due to its low melting point and soft texture.
This makes on-site printing a necessity—printing it elsewhere and transporting it simply wouldn't work. Even placing your hand behind it could cause the chocolate to melt.

As an organic material, chocolate naturally changes over time. In previous installations, the tiles underwent "blooming," taking on a white, dusty appearance.
In the very first room, Ruscha procured every tube of Nestlé chocolate paste he could find to cover a room.
At MoMA, he has opted to sub in his secret printable recipe with dark chocolate, a first for his Chocolate Rooms, and cites it as a "visual choice."
[via Museum of Modern Art, New York Times, The Guardian, Los Angeles Times, images via Museum of Modern Art]
This article was crafted with assistance from an AI engine, and has been manually reviewed & edited.
Receive interesting stories like this one in your inbox
Also check out these recent news