Don't miss the latest stories
Share this
Bob Ross' First Artwork From 'Joy Of Painting' Hits The Market—For A Steep Price
By Nicole Rodrigues, 19 Sep 2023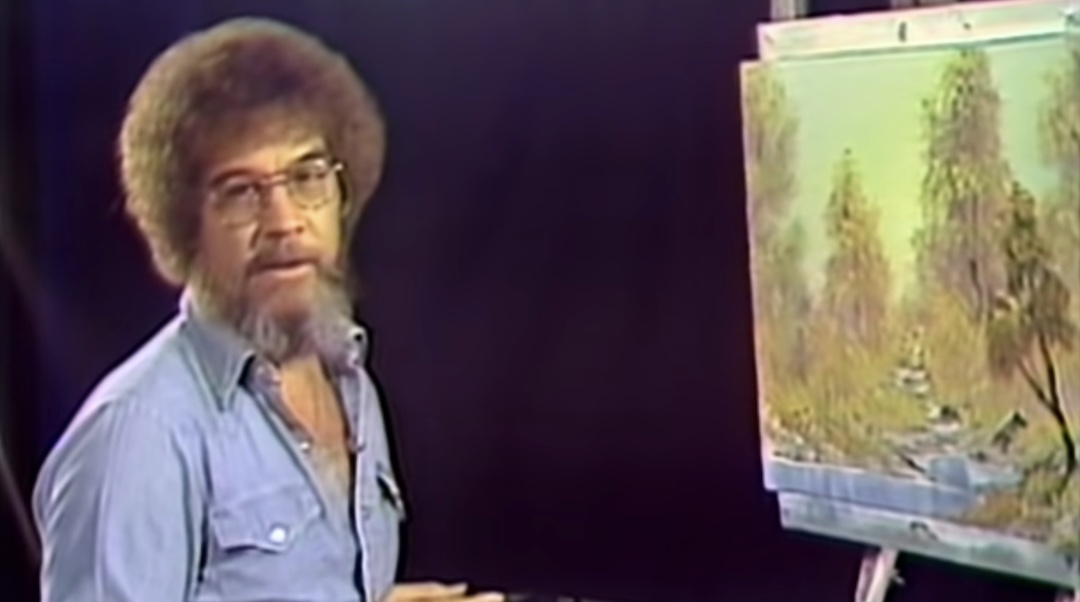 In the serene world of art, few names evoke a sense of tranquility and inspiration quite like Bob Ross. His soothing voice and mesmerizing brushwork have captured the hearts of millions around the globe.
Now, his first piece created during the inaugural episode of The Joy of Painting, is up for grabs, courtesy of the Modern Artifact gallery.
A Walk in the Woods has been priced at an eye-watering US$9.85 million. In fact, the lofty price tag was intentionally hiked up to steer people away.
View this post on Instagram
While offers are welcome, the gallery is leaning toward sharing the masterpiece with a wider audience, potentially through a museum or traveling exhibit.
Ross left behind a vast body of work before passing in 1995. Despite their artistic significance, Ross' paintings have remained a rarity in the auction circuit. The majority of these creations, crafted during the production of The Joy of Painting, have mainly found a safe haven within the offices of Bob Ross Inc., the company in charge of his intellectual legacy.
The painting's previous owner, a woman who once volunteered at the PBS station where The Joy of Painting came to life, held this masterpiece dear to her heart. She had acquired it through an auction that aimed to support the station. Just last year, she made the difficult decision to part ways with the painting, passing it into the capable hands of Modern Artifact.
A Walk in the Woods is just one stroke on the vast canvas of Ross' artistic legacy. With over 1,000 paintings crafted for his television show, Ross was known to create three versions of each piece. One served as a reference, another as an on-air creation, and the third, a more intricate rendition preserved in his instructional books.
Though Bob Ross passed away in 1995 due to complications related to lymphoma, his legacy continues to flourish, allowing us all to find solace in the "happy little trees" and the timeless beauty of A Walk in the Woods.
[via The Art Newspaper and ARTnews, screenshot via Bob Ross/YouTube]
Receive interesting stories like this one in your inbox
Also check out these recent news