Don't miss the latest stories
Share this
Google Trials Microscopes That Use AI To Help Spot Cancer
By Nicole Rodrigues, 20 Sep 2023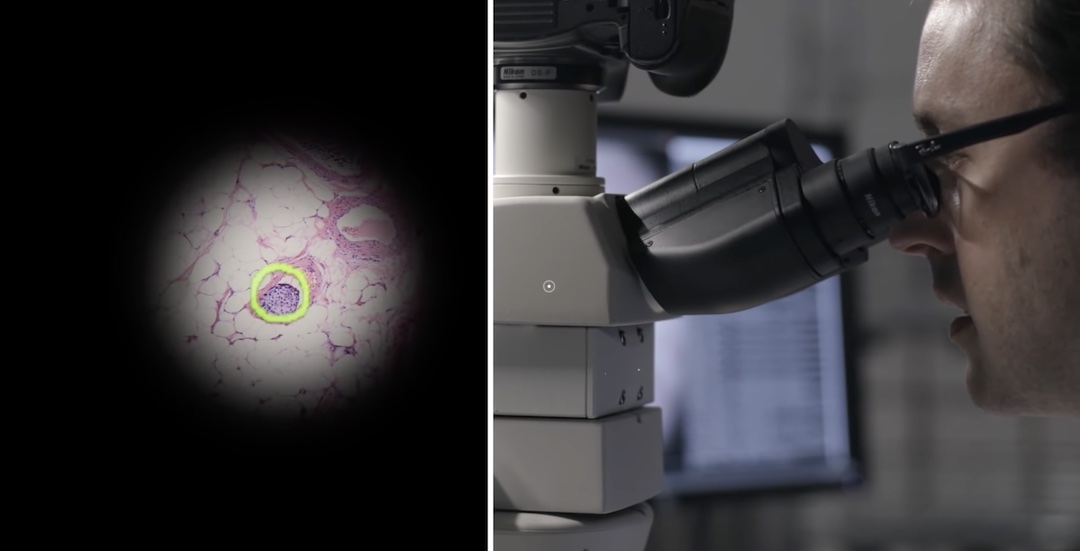 In collaboration with the Department of Defense, Google has unveiled the 'Augmented Reality Microscope' (ARM) prototype. This innovative technology combines the capabilities of a traditional light microscope with advanced artificial intelligence enhancements.
The ARM incorporates AI to display heatmaps and object boundaries on microscopic images. The primary objective is to simplify the classification of samples and the detection of cancer cells and pathogens.
There are currently 13 ARMs in existence, with one located at a Mitre facility near Washington, DC. Mitre, a nonprofit organization, collaborates with government agencies on technology-related matters.
Researchers at Mitre are utilizing the ARM to identify vulnerabilities and challenges that pathologists may encounter in clinical settings. This ARM looks just like a typical microscope would, featuring a large eyepiece and a tray for glass slides.
The ARM connects to a computer tower housing the AI models. When a glass slide is placed under it, the AI outlines cancer locations, visible as a bright green line through the eyepiece and on a monitor. It also provides a severity indication through a black-and-white heat map.
Currently, pathologists face increasing caseloads as the population ages, posing risks if they become overwhelmed and miss crucial details. Many organizations are digitizing pathologists' workflows to enhance efficiency, but this entails substantial storage requirements, with a single slide needing over a gigabyte.
While the ARM doesn't replace digital pathology systems, it offers a practical alternative. Pathologists using the ARM can capture slide images with less expensive storage, bypassing the need for extensive digital pathology infrastructure.
The Department of Defense's Defense Innovation Unit is actively collaborating with Google to facilitate the potential use of ARM within military contexts.
While the ARM is anticipated to become available in the fall, its relatively high cost, ranging between US$90,000 and US$100,000, may pose challenges for local healthcare providers regarding accessibility.
The World Health Organization projects a global shortage of 15 million healthcare workers by 2030. Given that, Google's ARM could lend a much-needed helping hand.
Receive interesting stories like this one in your inbox
Also check out these recent news