Don't miss the latest stories
Share this
Fujifilm Unreels Instax Pal, A Pinch Of A Camera And Its First All-Digital One
By Mikelle Leow, 21 Sep 2023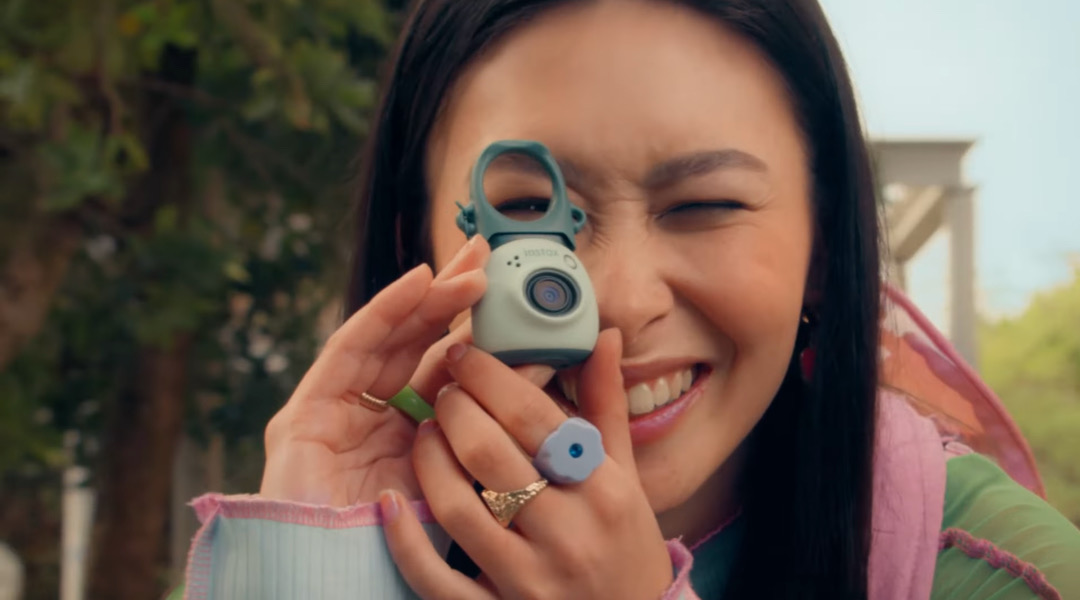 Video screenshot via Fujifilm

Fujifilm is once again making photography a snap with the Instax Pal, and it's not your typical point-and-shoot. This palm-sized creature is the first all-digital camera in the Instax product lineup, and it aims to bring spontaneous moments to your fingertips.

With Instax marking its 25th anniversary this year, the new-meets-old-meets-tiny camera comes at a perfect time. The Instax Pal is able to maintain its wee shape as it's not built in with a printer; instead, you'll have to use it alongside a Fujifilm Link printer like the Mini Link, Square Link, or Link Wide. Though, this also means you can choose to have your prints in mini, square, or wide formats.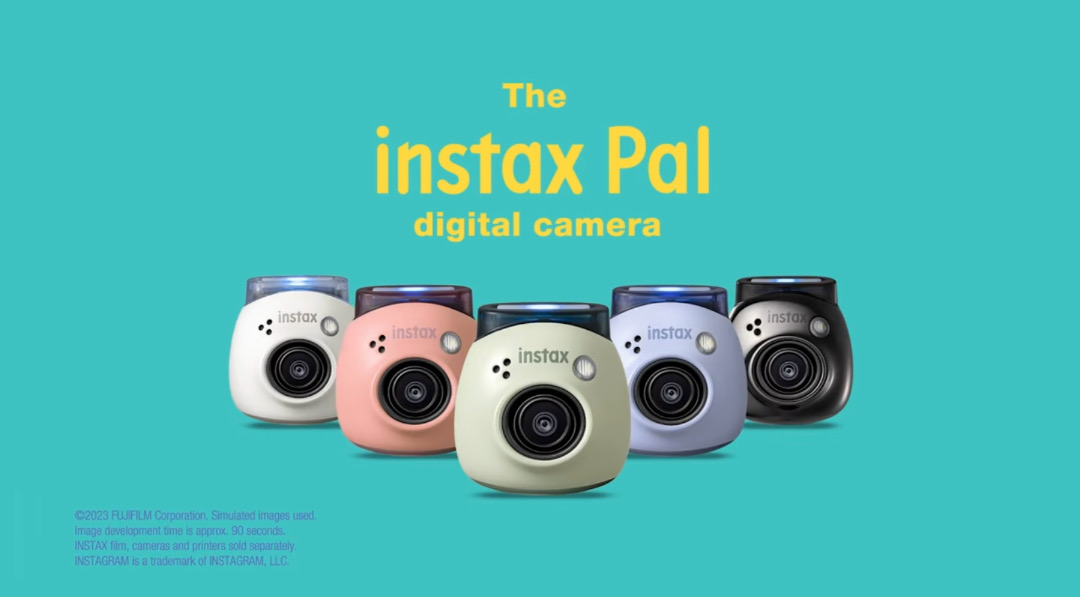 Video screenshot via Fujifilm

The Instax Pal comes with an array of features that subvert concepts of instant photography. Firstly, there's a remote shooting feature that lets you control the camera with your smartphone, and interval shooting captures a series of images at different intervals for creative storytelling. You can even customize the camera's pre-shutter sound.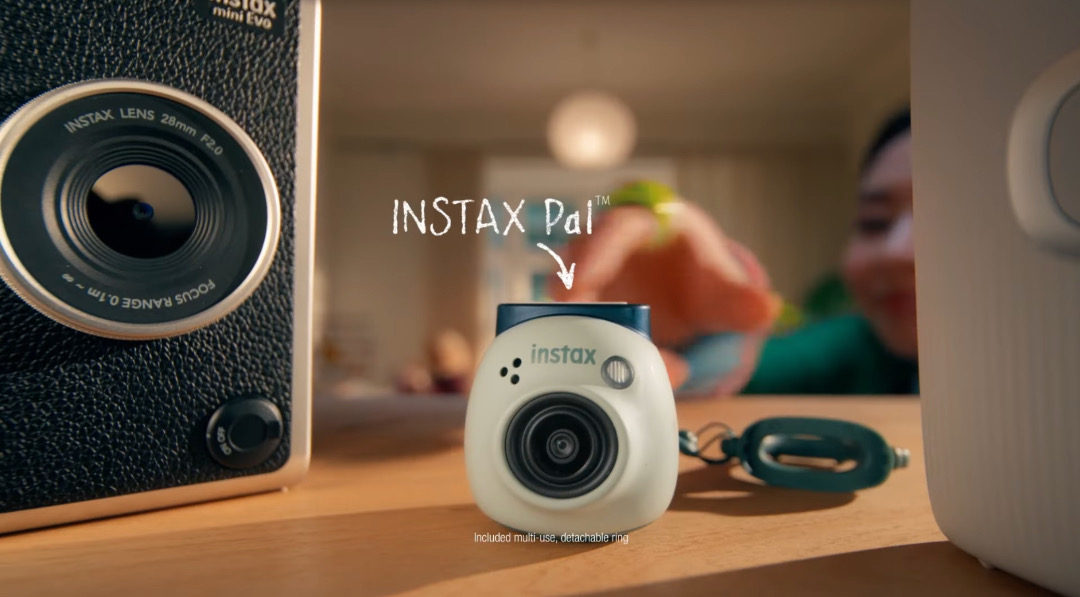 Video screenshot via Fujifilm

In addition, there's a wide-angle lens, controlled flash, and a multipurpose detachable ring for added versatility.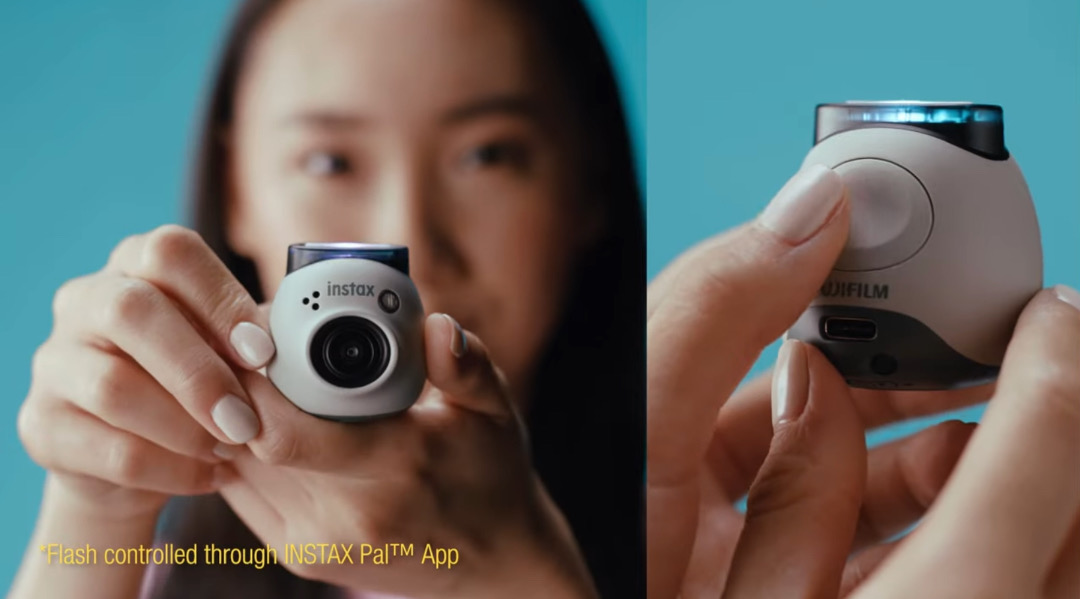 Video screenshot via Fujifilm

Using the accompanying Instax Pal Smartphone App, you can jazz up your vintage-esque shots with filters, text, and stickers.

The Instax Animation feature stitches photos into an animation reminiscent of those of flipbooks. You can "print" animations too, with the resulting film sporting a QR code to be scanned on your smartphone to play the animation.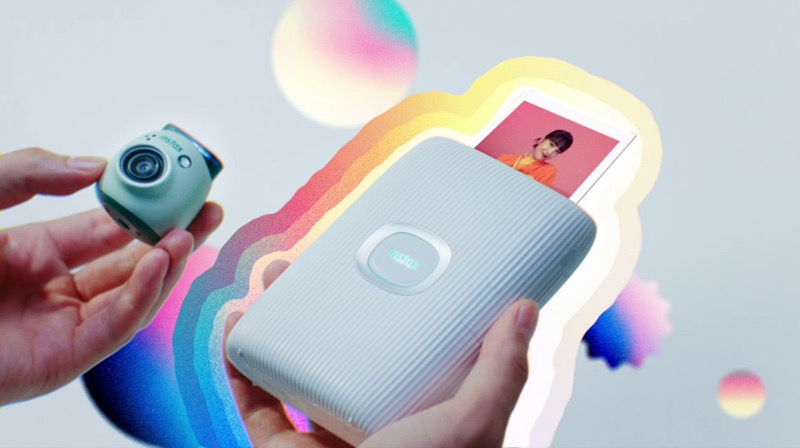 Image via Fujifilm Japan / PR TIMES

The camera can store up to 50 images in its memory or expand storage via a Micro SD card.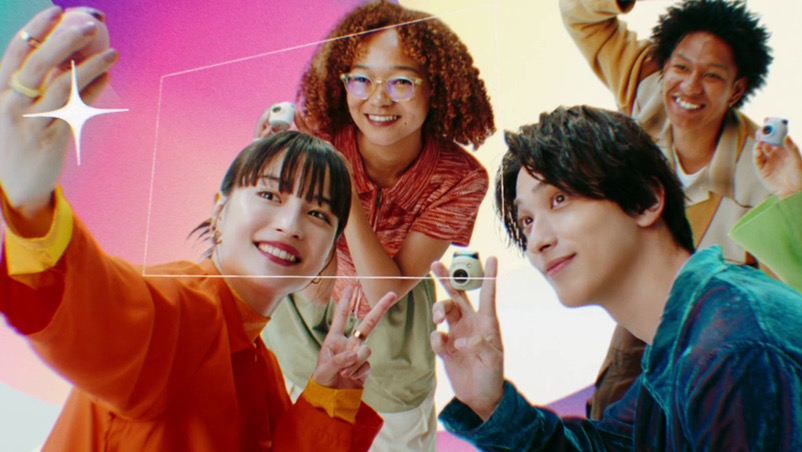 Image via Fujifilm Japan / PR TIMES

The brand is pushing the Instax Pal as part of a bundle with the Instax Mini Link 2 printer and a 10-pack of film for US$199.95. It's unclear how much the camera, launching in late October, will be priced on its own.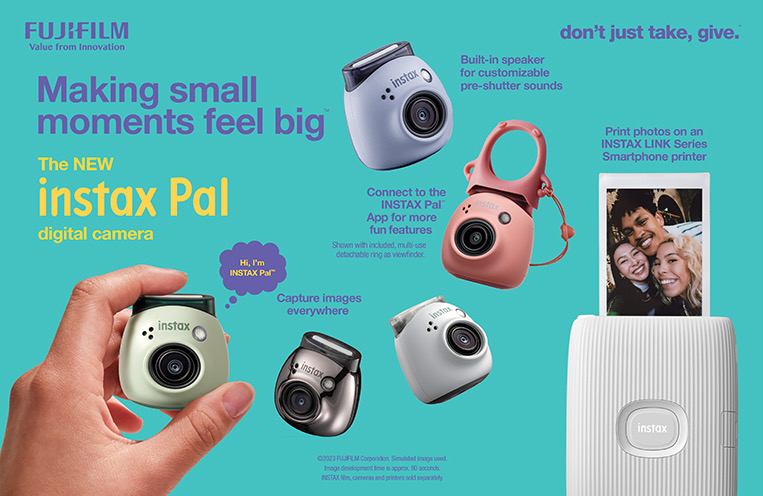 Image via Fujifilm
[via PetaPixel and Digital Trends, images via various sources]
This article was crafted with assistance from an AI engine, and has been manually reviewed & edited.
Receive interesting stories like this one in your inbox
Also check out these recent news