Don't miss the latest stories
Share this
Top AI News That Made Waves In Sep 2023: Meta, Mattel, ChatGPT & Tesla [Updated]
By Alexa Heah, 23 Sep 2023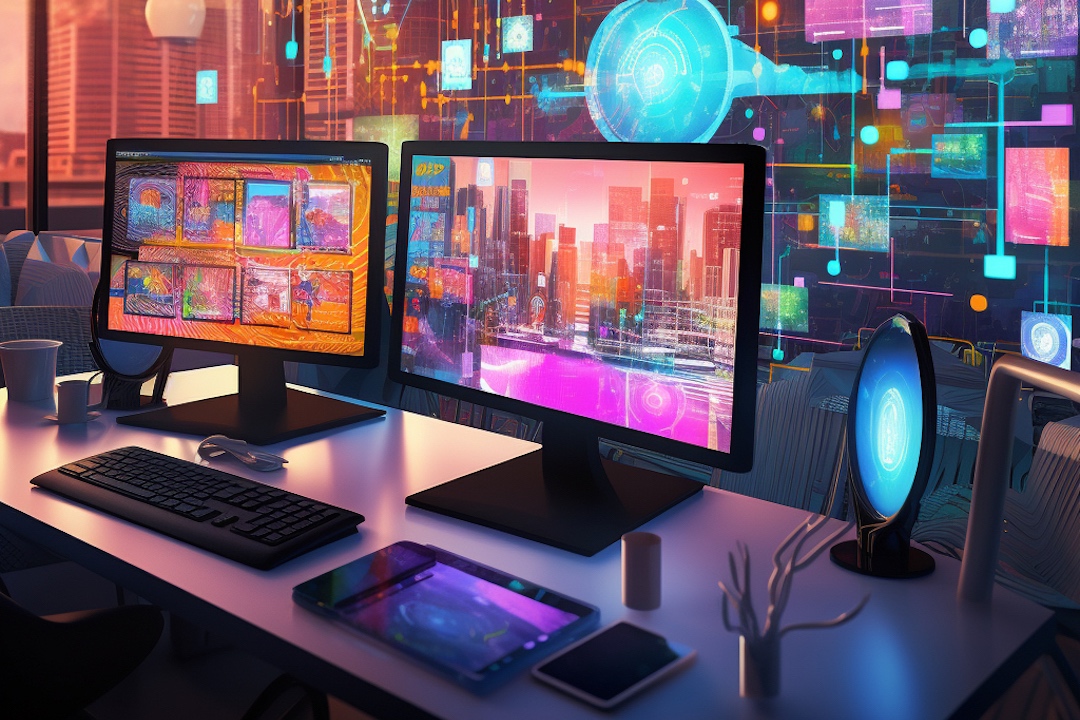 With how quickly artificial intelligence (AI) is moving, it can be tough to keep up with the key developments of the burgeoning technology.

Afraid of missing out on the latest launches, updates, and discourse? Here's a round-up spotlighting the most pertinent stories for the month of September 2023.
1. ChatGPT Can Now Generate Vivid Artwork With New DALL-E 3 Built In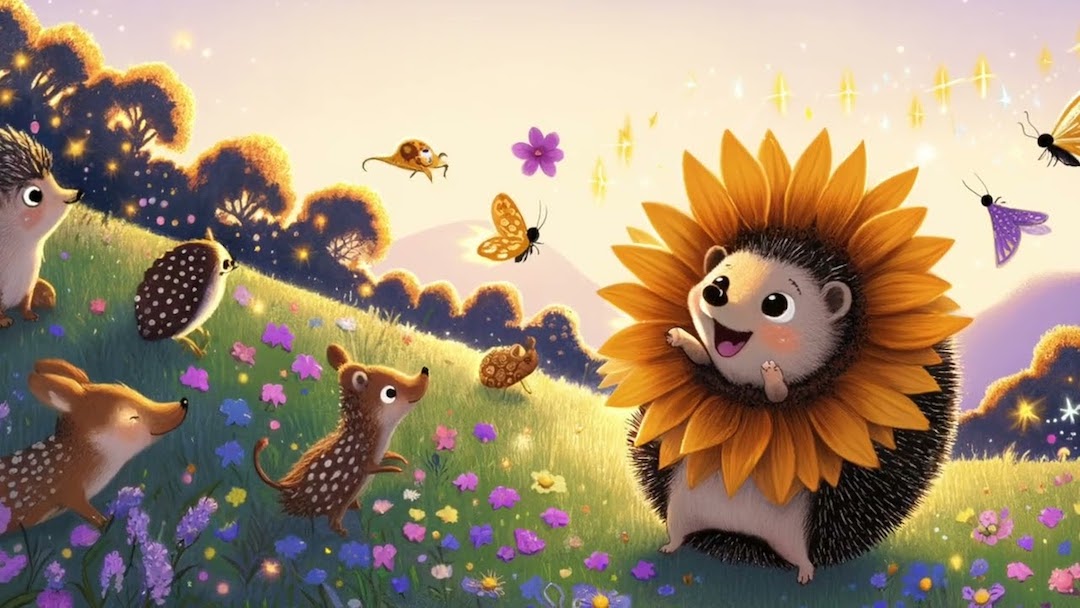 OpenAI will soon be incorporating DALL-E 3, its upgraded AI image generator, into the popular chatbot ChatGPT. Aiming to improve the accuracy of prompts and image outputs, users can provide simple sentences or detailed paragraphs as input, and the program will generate imaginative images that align with the given description.
This integration will enable the chatbot to understand ambiguous descriptions and produce compelling visual narratives. Currently, DALL-E 3 is in the research preview phase and will be made available to ChatGPT Plus and Enterprise customers through the API in October, with a wider release in Labs later this season.
2. New Illusion AI Art Trend That Sends Internet Spiraling Can Be Recreated For Free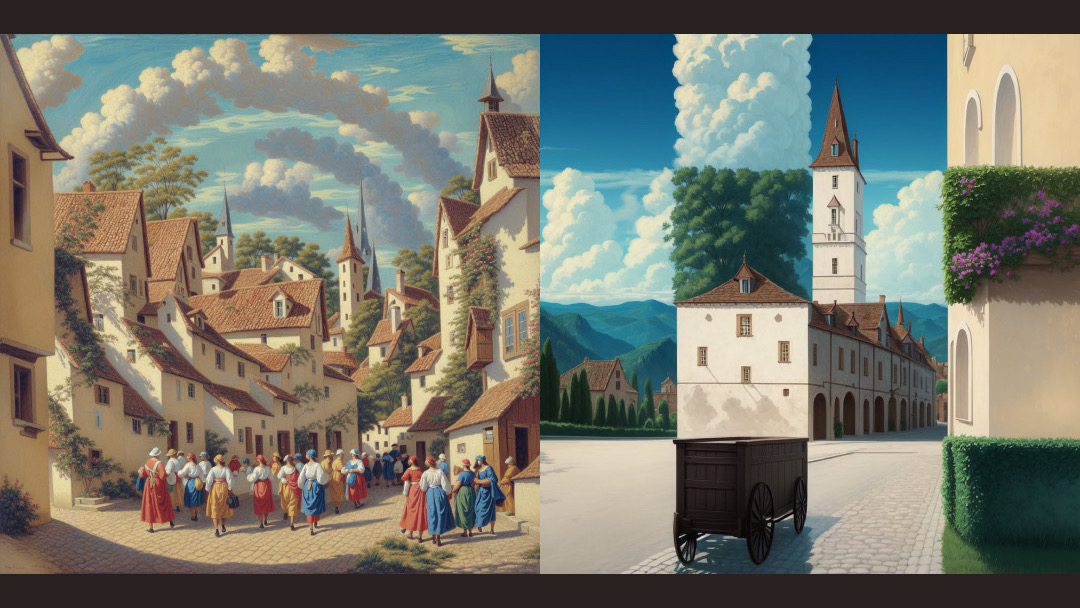 Optical illusions have fascinated the mind for centuries. Now, with the help of AI, these mind-bending images can be generated with just a few clicks. A recent trend, which has taken over social media, involves the use of grids and spirals.
Using the aptly named Illusion Diffusion generator, one only requires a text prompt and a shape to guide the illusion. Users can upload an illusion template or mask to generate these pictures with preloaded shapes like checkerboards and spirals.
GN dreamers ✨ May the spiral bring you peace 😴 pic.twitter.com/d8MdsFBkL6

— Dreaming Tulpa 🥓👑 (@dreamingtulpa) September 16, 2023

3. Alzheimer's Patients Can Now Create Their Own Biographies Via AI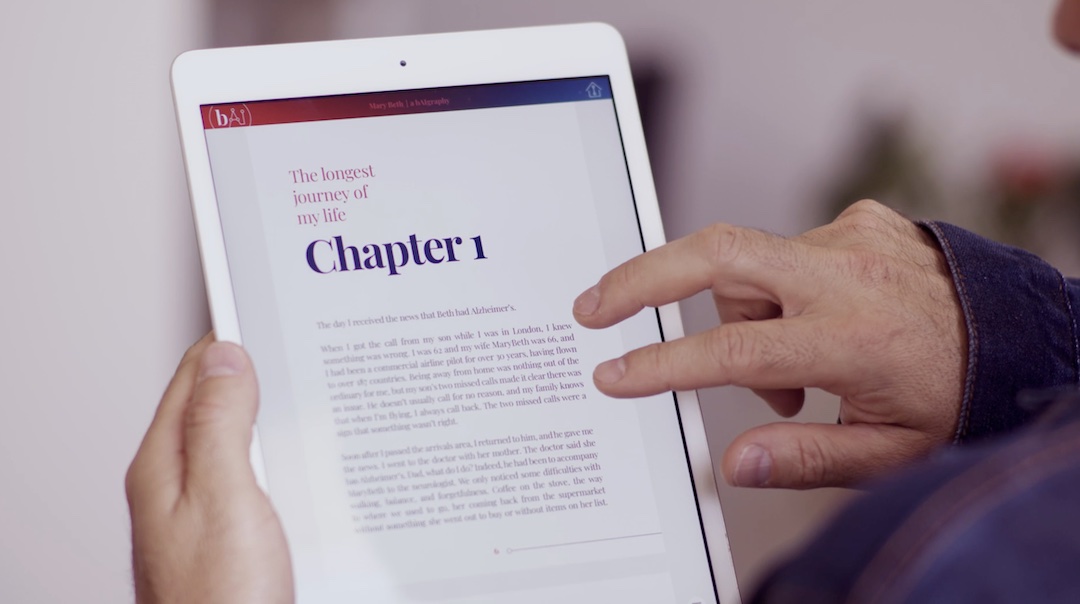 Health network company AREA 23, in collaboration with the Universidade Federal de Ciências da Saúde de Porto Alegre (UFCSPA) in Brazil, has introduced 'bAIgrapher,' an AI platform that offers a fresh approach to reminiscence therapy for individuals with Alzheimer's disease.
The platform utilizes digital interviews to gather narratives from patients and their loved ones, which are then transformed into personalized biographies. These biographies can be experienced through printed books or engaging audiobooks, providing patients with a tangible connection to their past and a means to revisit cherished memories.
bAIgrapher Overview from baigrapher ai on Vimeo

4. Amazon's Alexa Promises To Become Even Smarter With Generative AI Upgrade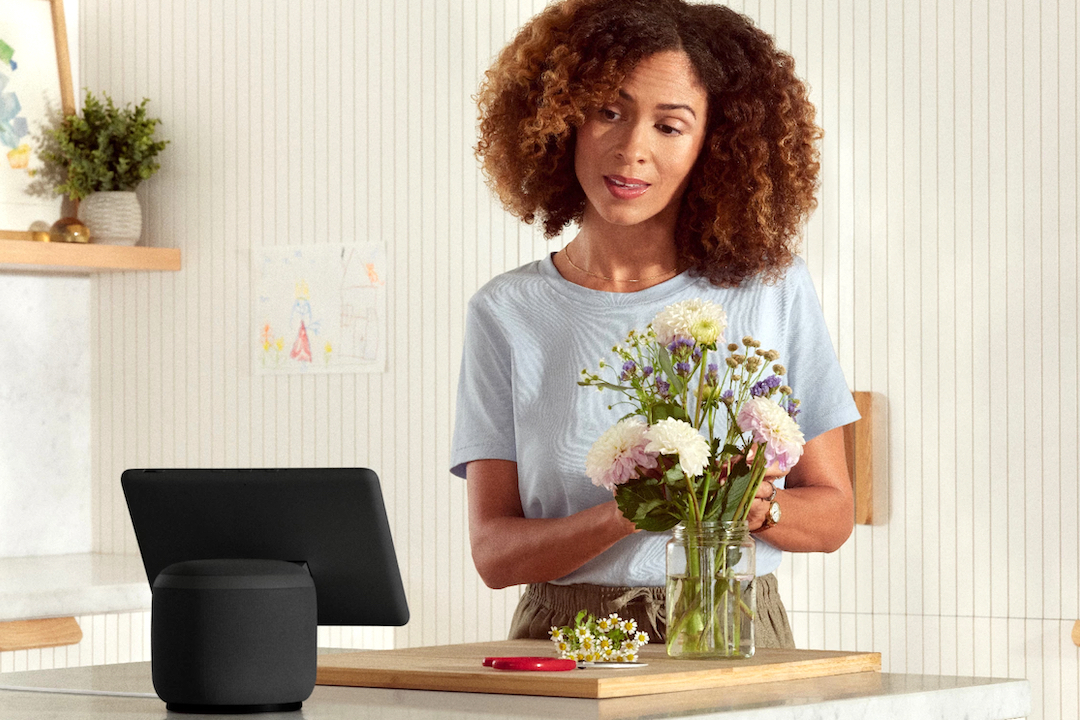 Fans of Amazon's Alexa can look forward to exciting changes coming to the virtual assistant in the near future. Powered by a large language model (LLM) for, the updated system aims to enhance the tool's conversational skills by incorporating data from sensors in Echo devices, enabling a better understanding of non-verbal cues and reducing response delays.
The upcoming update will connect Alexa to various devices and services, allowing it to perform complex tasks and create routines through voice commands. Amazon also plans to deliver personalized experiences based on user preferences, past interactions, and environmental context, making interactions more fluid and intuitive.

5. Tim Burton Says AI Art Is Taking Away From His 'Soul'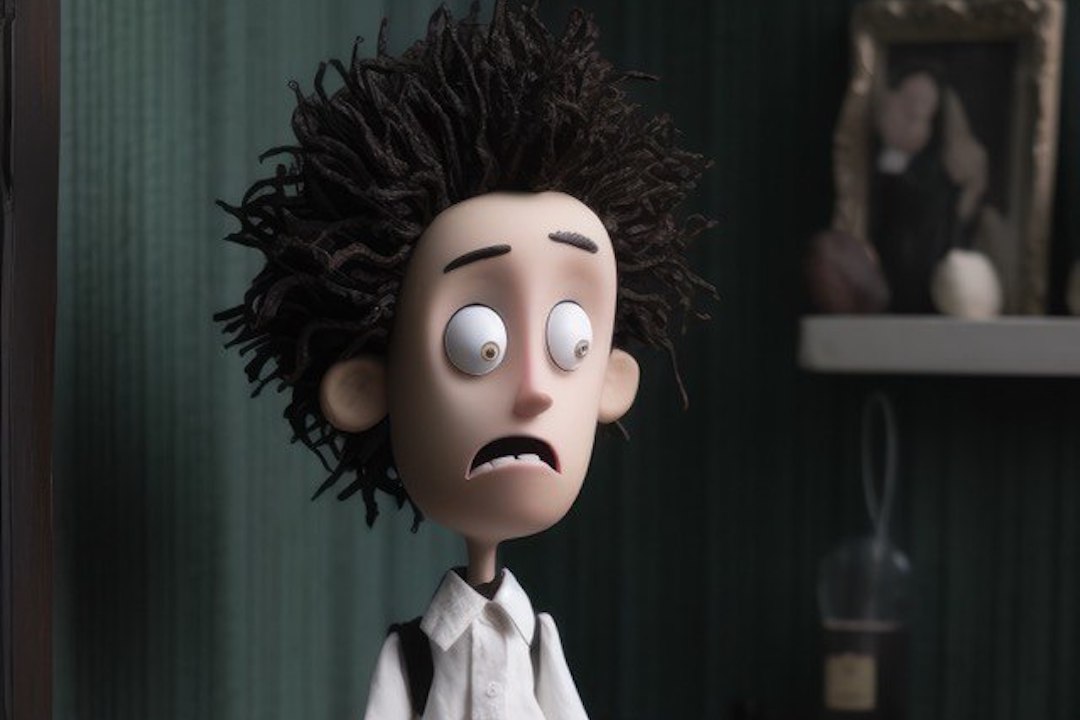 While most advancements in AI may seem like a step forward for creatives, not everyone feels the same. Famed director Tim Burton, for one, isn't too keen on the rapid expansion of the technology.
Burton highlighted a BuzzFeed listicle that depicted well-known Disney characters in his recognizable art form. He said the works take away from one's soul, psyche, and humanity, describing the process as disturbing and something that "sucks something from you."
6. Microsoft Is Building The Largest AI Image Model To Help Fight Against Cancer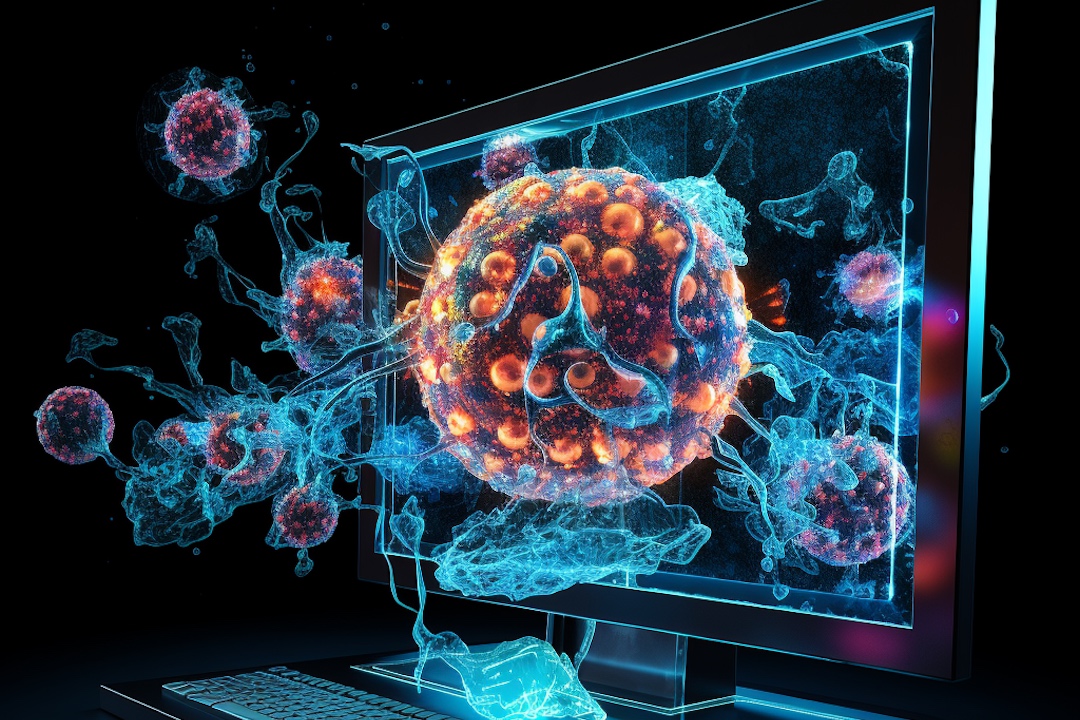 Microsoft and healthcare technology pioneer Paige have joined forces to develop the world's largest image-based AI model for cancer detection. The collaboration will utilize Paige's Large Foundation Model, which consists of over one billion images from half a million pathology slides representing different cancer types.
This ambitious project aims to create an AI model with billions of parameters that could revolutionize clinical applications and computational biomarkers in the battle against cancer.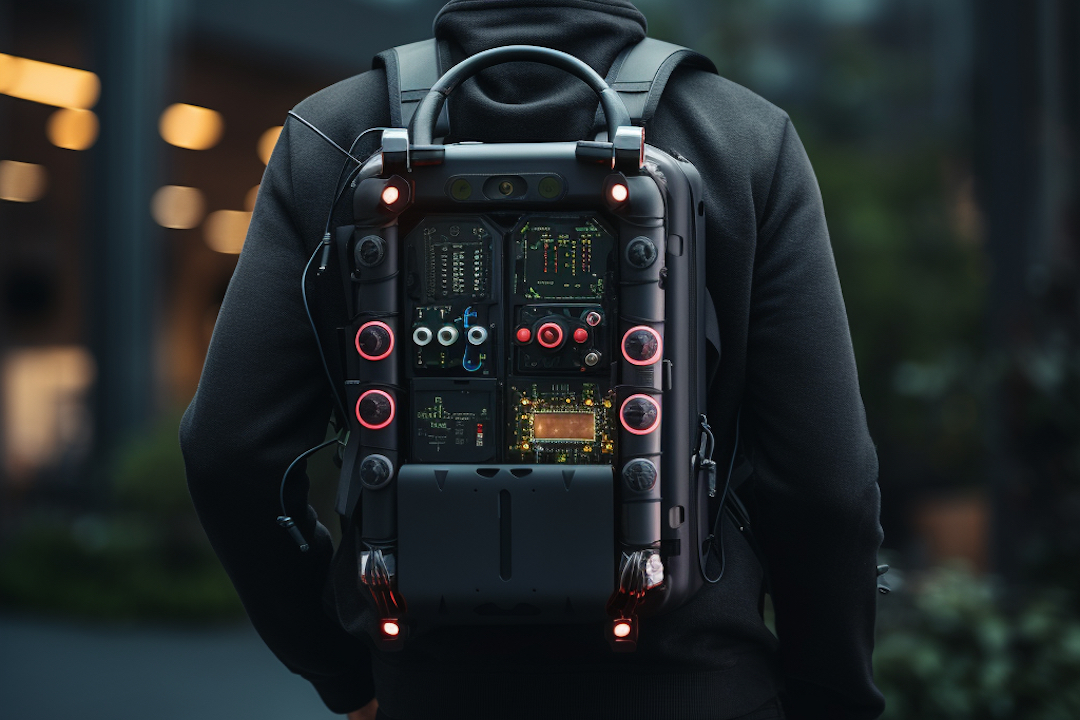 In addition, the technology giant could be working on an AI-powered backpack that helps one "see" their surroundings, as seen in a recently-published US Patent and Trademark Office (USPTO) listing.
7. Warner Music Signs First Digital Pop Star, Who Gets Her Pipes From Generative AI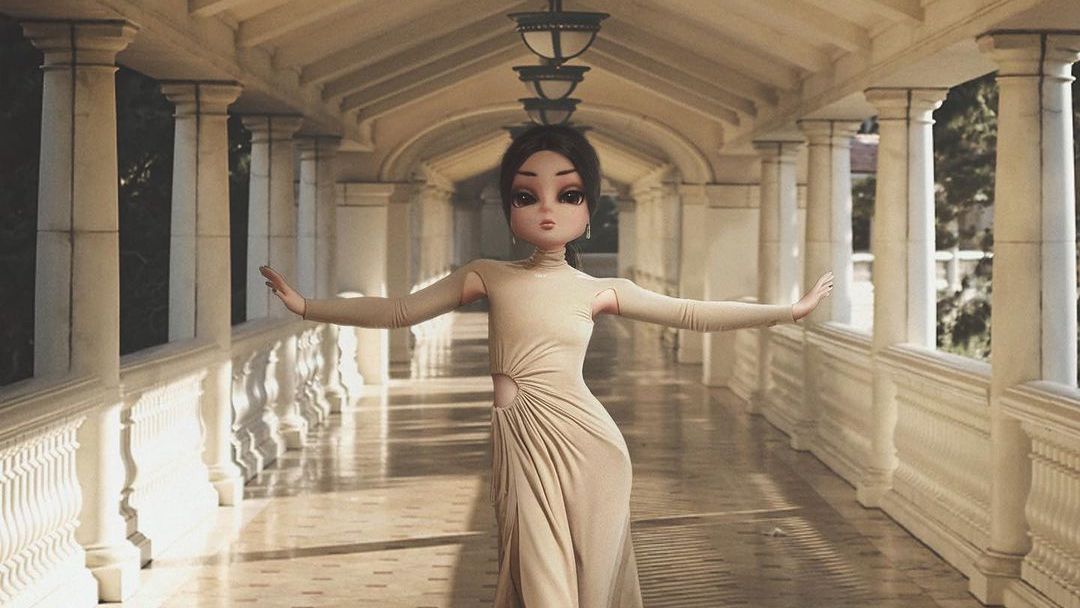 It's no surprise AI is making headway in the entertainment industry as well. Recently, Warner Music inked a deal with an 18-year-old digital influencer named Noonoouri, created by CGI artist Joerg Zuber.
Noonoouri, who has gained significant popularity with 400,000 Instagram followers, made her debut in 2018 at fashion shows and has recently entered the music scene with a song called Dominoes, which has garnered over 50,000 views on YouTube.
View this post on Instagram
In the same vein, an AI-generated song mimicking the voices of pop stars Drake and The Weeknd may be up for contention at this year's Grammys. According to the Academy, for a songwriting category like the Song of the Year, a song is eligible so long as a majority of it was written by a human and not an AI chatbot.
8. Coca-Cola Unleashes AI-Crafted Soda That's Supposed To Taste Like The Year 3000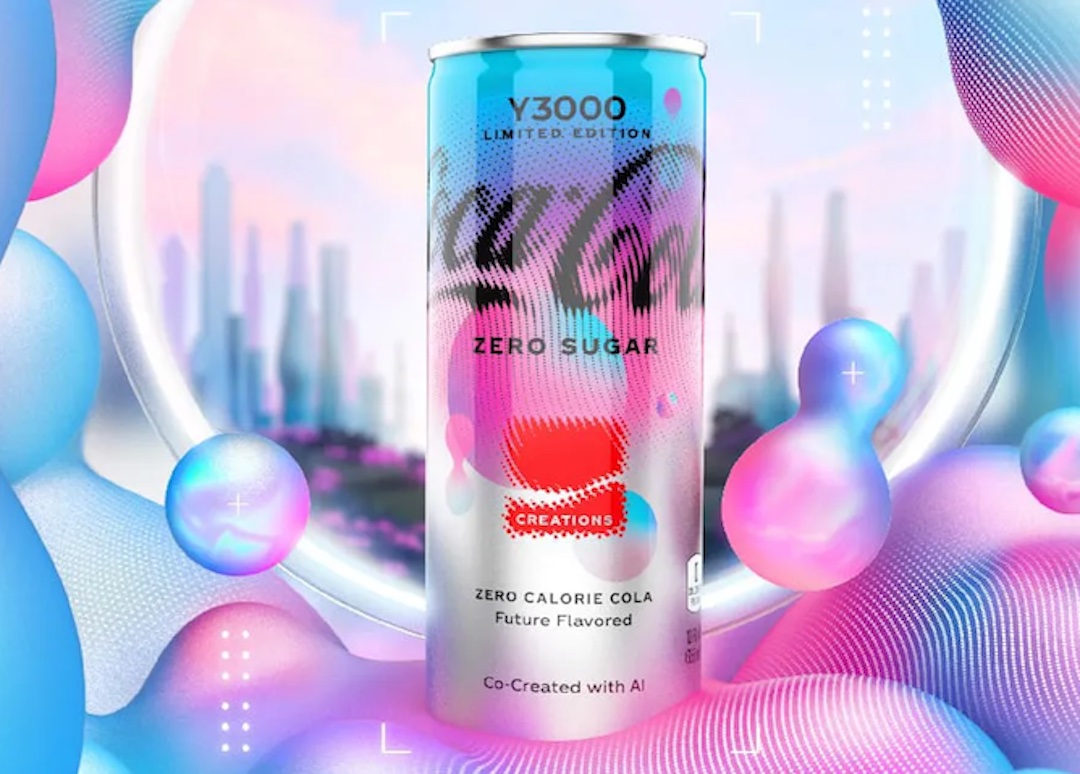 Coca-Cola has introduced a new flavor called 'Y3000' as part of its Creations collection, inspired by the year 3000. To develop this futuristic taste, Coca-Cola utilized generative technology, working alongside its human team and fans to understand their visions of the future.
The new can design reflects the unconventional flavor with a mix of purple, pink, and blue colors, along with a slightly fuzzy wordmark for added mystique. This innovative approach showcases Coca-Cola's experimentation and creativity in appealing to its fans with unique and otherworldly flavors.
View this post on Instagram
9. ChatGPT Can Now 'Hear' Your Voice, 'Speak' Back, And 'See' Image Prompts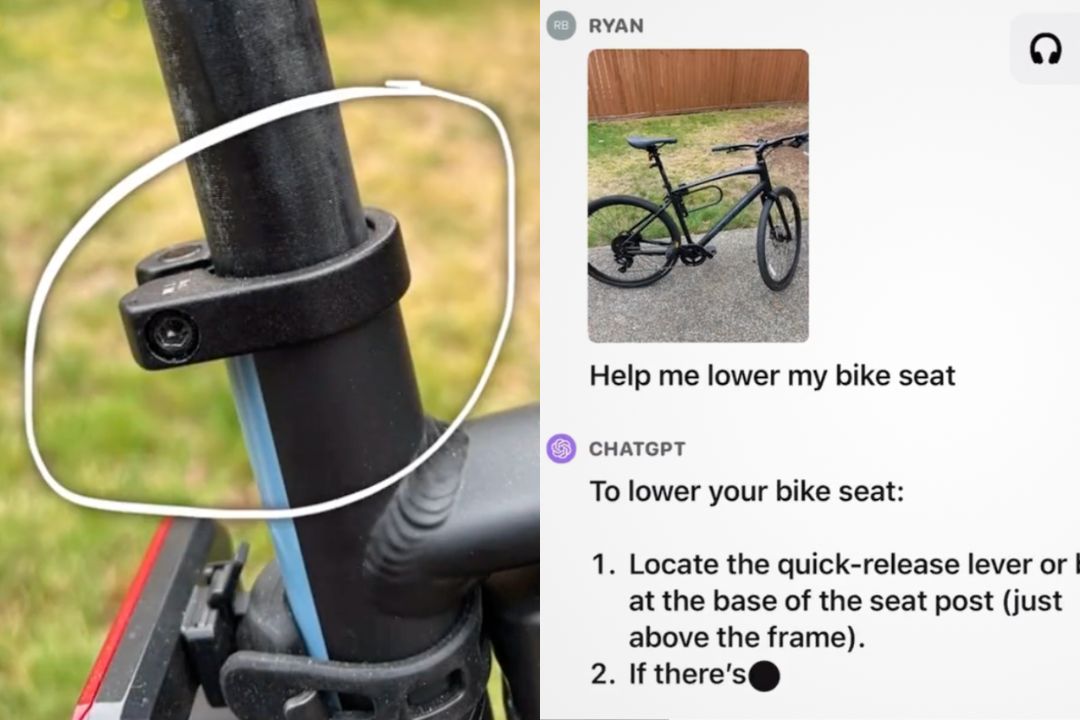 OpenAI has introduced new voice and image capabilities to its ChatGPT AI program, allowing it to "see, hear, and speak" in a more intuitive interface. Users can now engage in real-time conversations about landmarks by snapping a picture and feeding it to the model, or ask for recipes based on images of ingredients in their refrigerator.
ChatGPT offers five different voices to choose from, all powered by a text-to-speech model that generates human-like audio. Additionally, individuals can provide multiple images to the chatbot and focus on specific sections using the drawing tool in the mobile application.
ChatGPT can now see, hear, and speak. Rolling out over next two weeks, Plus users will be able to have voice conversations with ChatGPT (iOS & Android) and to include images in conversations (all platforms). https://t.co/uNZjgbR5Bm pic.twitter.com/paG0hMshXb

— OpenAI (@OpenAI) September 25, 2023
10. Tesla's Optimus Robot Whips Out Zen Yoga Poses And Shows Off New Skills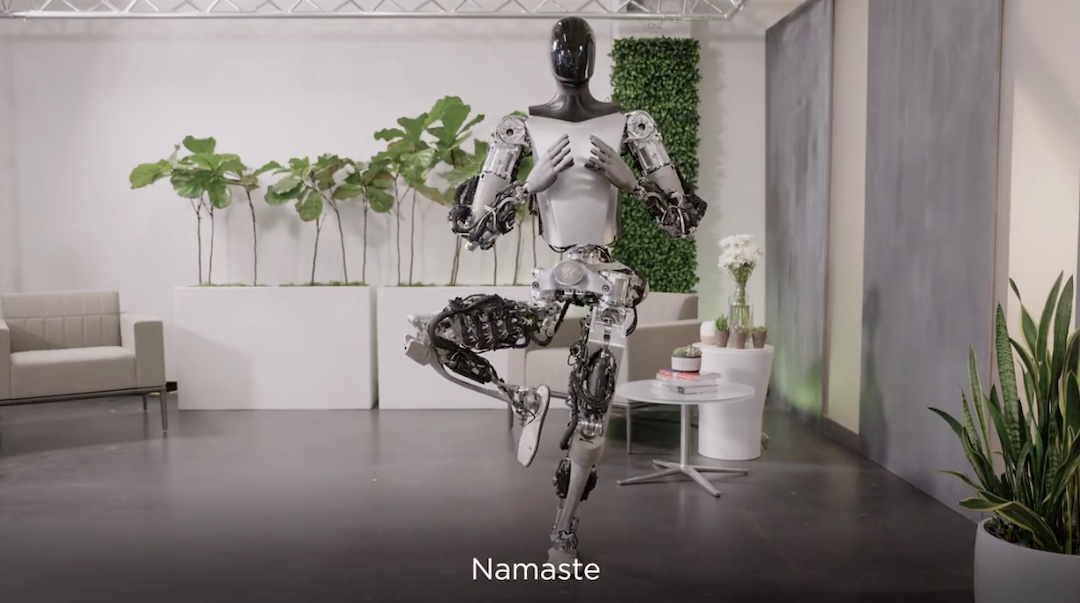 Tesla recently revealed a video showcasing its bipedal robot named Optimus, demonstrating its ability to perform yoga poses and sort colored blocks. While the yoga poses are visually impressive, the main purpose of the robot is not to teach yoga but to highlight its precision and spatial awareness.
Optimus showcased improvements in maintaining equilibrium while striking yoga poses, and experts anticipate that its human-like hands will excel in daily tasks. The video also demonstrates the android's capability to self-calibrate its arms and legs, as it adeptly picks up and categorizes blocks by color, even correcting its mistakes when blocks are moved.
Optimus can now sort objects autonomously 🤖

Its neural network is trained fully end-to-end: video in, controls out.

Come join to help develop Optimus (& improve its yoga routine 🧘)

→ https://t.co/dBhQqg1qya pic.twitter.com/1Lrh0dru2r

— Tesla Optimus (@Tesla_Optimus) September 23, 2023
11. Getty Images Launches 'Commercially-Safe' Image Generator After Banning AI Work
In a u-turn on its previous ban, Getty Images has entered the realm of AI-generated artwork by launching its own image generator tool. This generator is trained on its extensive image database, ensuring that the AI-generated content is commercially safe and sourced from the stock image library's repository.
Powered by NVIDIA's Edify AI model, the feature will leverage the capabilities of the Picasso cloud service. The artwork created through this platform will come with a royalty-free license, addressing potential copyright concerns.
12. Meta Unleashes AI Assistant, Image Editing Tools, Celebrity Chatbots, And More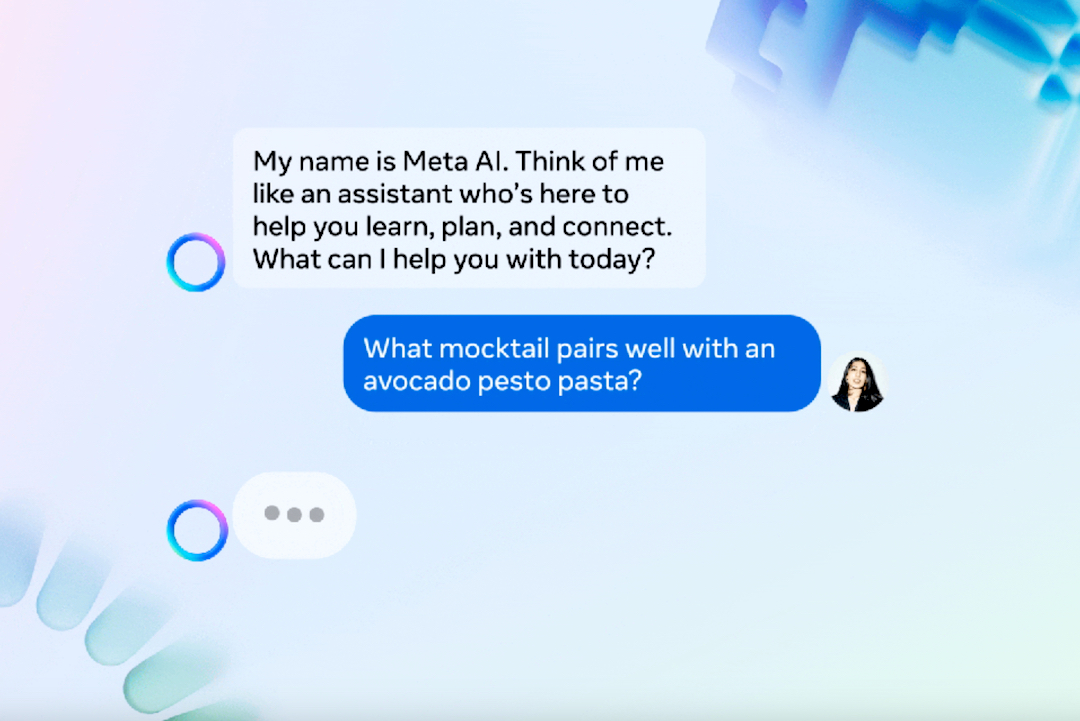 Meta recently unveiled a range of new AI-powered experiences aimed at enhancing user connections and unleashing creativity. The Meta AI conversational assistant will be available on messaging platforms like WhatsApp, Messenger, and Instagram, providing real-time information and streamlining decision-making processes.
The Emu-powered features 'Restyle' and 'Backdrop' allow users to reimagine and enhance their images on Instagram, while maintaining transparency about AI involvement. Meta is also introducing 28 AI personalities, designed to feel like characters, on WhatsApp, Messenger, and Instagram, bringing unique and fun interactions to the metaverse.
13. Mattel Creates The First Physical Board Game Played With AI—And It Looks Chaotic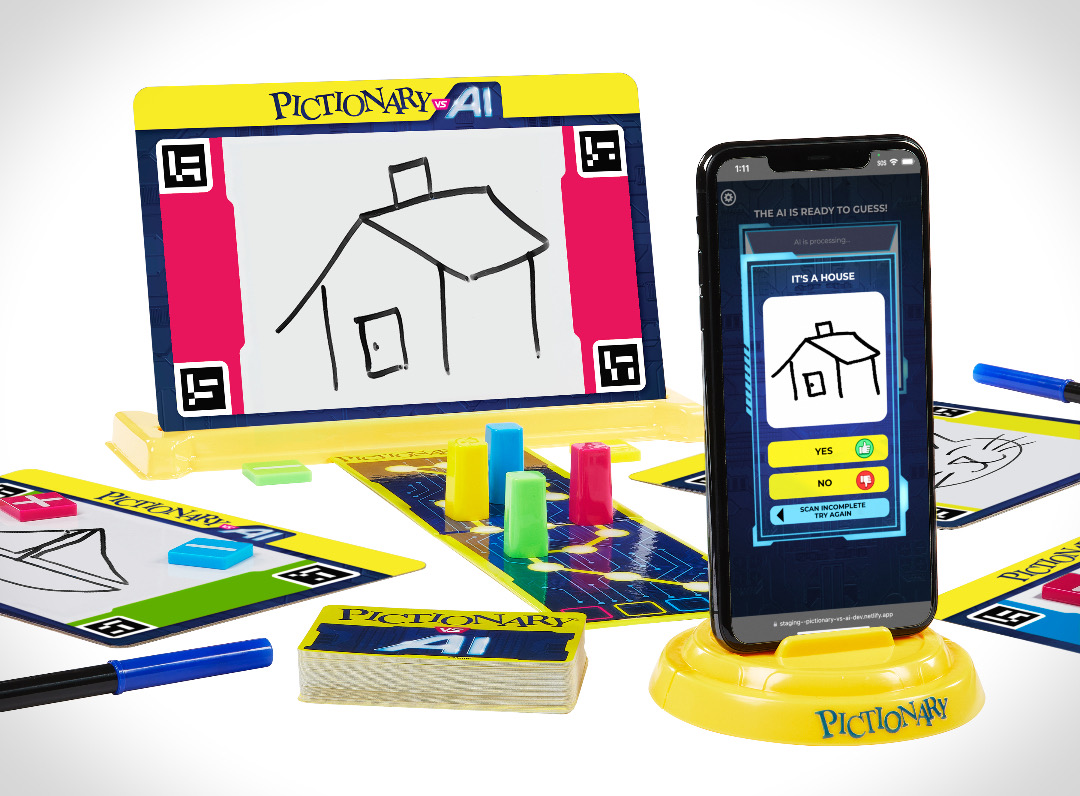 In a spin on traditional board games, Mattel has introduced Pictionary Vs AI, the first physical board game to incorporate AI into gameplay. In this version, all players get to draw while the AI takes on the role of guesser.
The AI's ability to interpret drawings is powered by Google's Quick, Draw! AI, which has learned from millions of user-submitted sketches. Players can earn points by predicting which drawings the AI will correctly identify. This modern upgrade embraces the imperfections of AI, emphasizing the fun and laughter that Pictionary has always been known for.
14. Adobe Officially Releases Photoshop On The Web—Loaded With Generative Firefly AI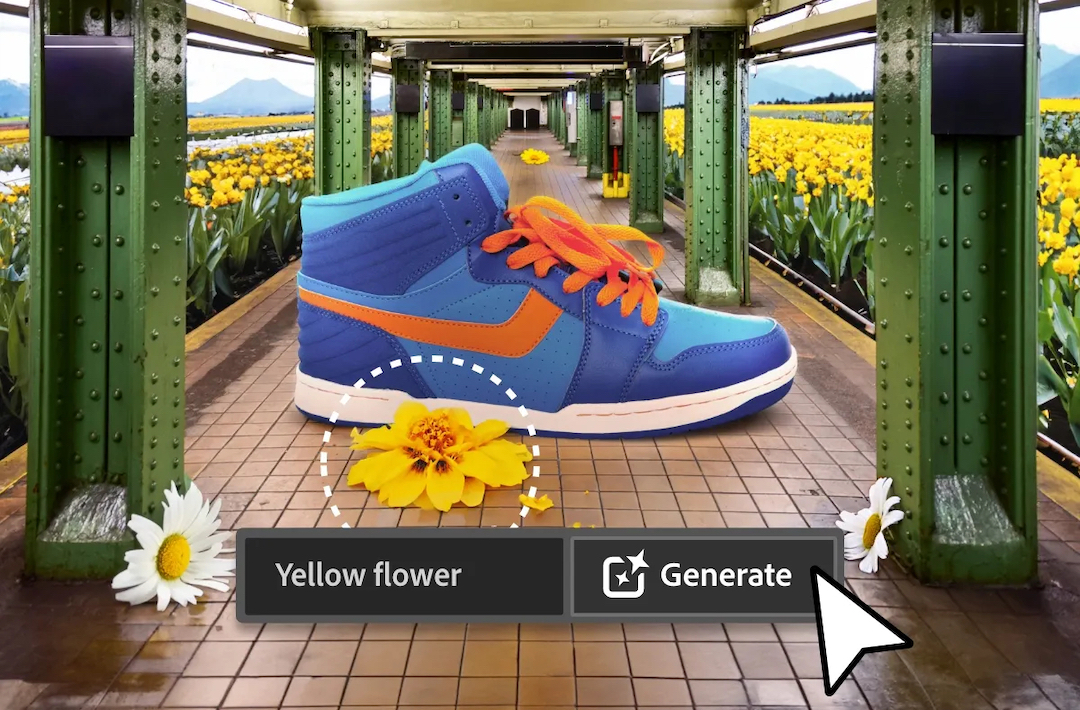 Adobe has launched Photoshop on the web, making it available to all Photoshop plan subscribers. The web version offers a user-friendly experience and is designed to be useful for both new and existing users. The toolbar has been organized based on specific workflows, simplifying tasks such as retouching portraits and selecting objects in images.
The integration of Adobe Firefly generative artificial intelligence (AI) features, particularly Generative Fill and Generative Expand, is a key highlight of the launch. These tools allow users to manipulate and enhance images non-destructively, matching perspective, lighting, and style seamlessly.
For the latest developments in the fast-moving world of artificial intelligence, keep your tabs on this page.
[images via various sources]
Receive interesting stories like this one in your inbox
Also check out these recent news