Don't miss the latest stories
Share this
Tesla Cybertruck Already Has A Dupe Ahead Of Its Debut
By Mikelle Leow, 17 Nov 2023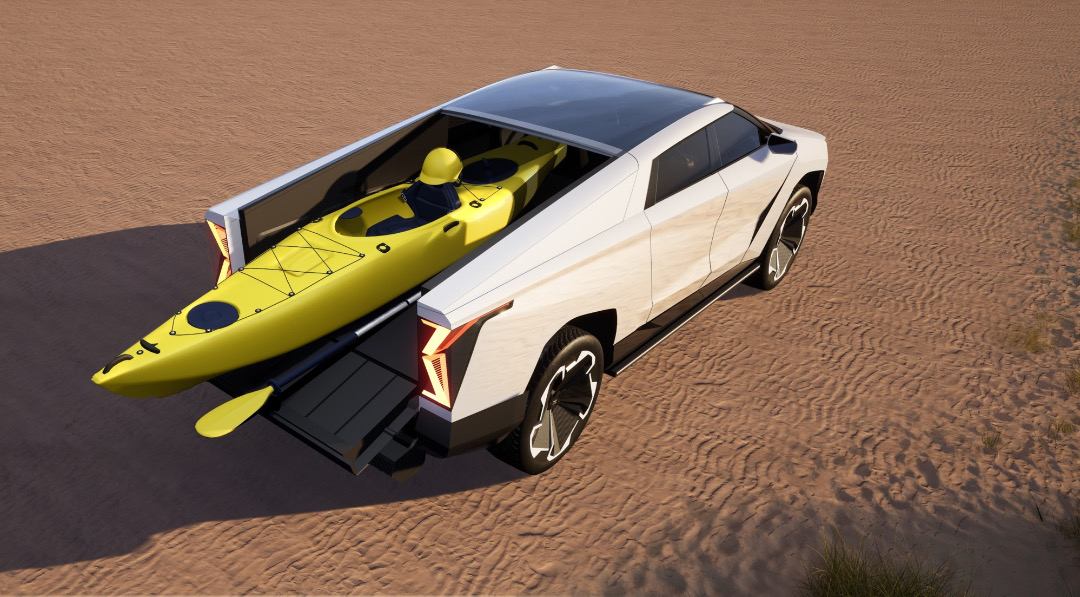 Image via Aitekx

The Tesla Cybertruck is still a few short miles away, but a new player has already entered the electric truck arena. At the Los Angeles Auto Show, unknown startup Aitekx presented its own iteration, called the 'RoboTruck', and it's turning heads for its striking resemblance to Elon Musk's upcoming model.

The RoboTruck's design is undeniably inspired by the Tesla Cybertruck, featuring a similar angular and futuristic, albeit less sharp, aesthetic. While it may not be an exact replica, the family resemblance is clear.

Per Electrek, the model boasts an EPA range of 550 miles on a single charge. It can go from zero to 60 mph in just 3.5 seconds and has a top speed of 125 mph. The truck measures between 188 and 198 inches in length, 76.6 inches in width, and includes a six-foot bed. For versatility, it also features a mid-gate for lengthening the bed with.
This looks vaguely familiar…
Is it April fool's day or has AI just created a Cybertruck? But it's real, you can buy one (it's called Robotruck by Aitekx), it's an EV pickup and it might turn up before my Cybertruck does in the UK🤣 pic.twitter.com/I22eyy2VKT

— Steve Fowler (@SteveFowler) November 16, 2023
Aitekx touts the RoboTruck as a flexible pickup with extensive customization options. Buyers can choose from various battery energy configurations, sports and off-road packages, passenger or handyman setups, interior and exterior features, and artificial intelligence app options, and even give the vehicle "nighthawk wings."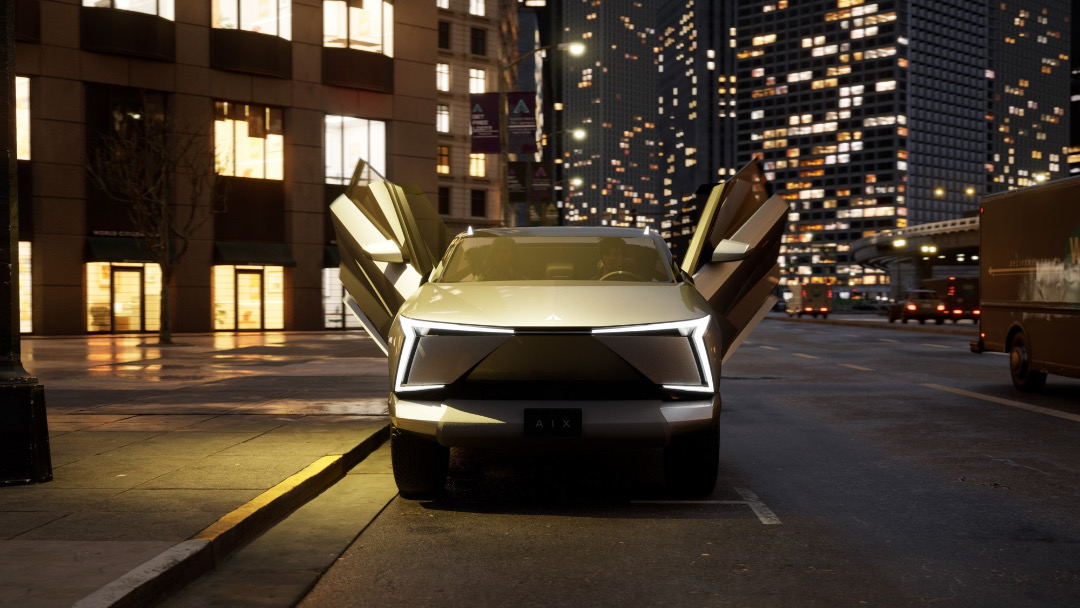 Image via Aitekx
The smaller automaker has not disclosed the battery's kWh capacity, leaving some questions about its power source.
Stepping into the future with Aitekx at the 2023 LA Auto Show! 🚀💡 Witness the cutting-edge technology and innovation that Aitekx brings to the automotive world with their Configurable Multi-Function Electric Vehicle. #LAAutoShow #AllRoadsLA pic.twitter.com/PhoOJ9WgYv

— Los Angeles Auto Show (@LAAutoShow) November 17, 2023
New "Robotruck" startup AITEKX looking at Cybertruck specs: pic.twitter.com/8oQgZAN60D

— Graphite Czech 🇨🇿🇩🇪🇺🇸 (@CzechArtGirl) November 17, 2023
Aitekx, which derives its name from a combination of AI, technology, and the mysterious variable "X," plans to focus initially on build-to-order vehicles. However, the company's long-term goal is to offer the RoboTruck in a competitive price range, targeting around US$40,000. Currently, it is accepting fully refundable reservations at US$100 each and provides a configurator for customers to choose their preferred options.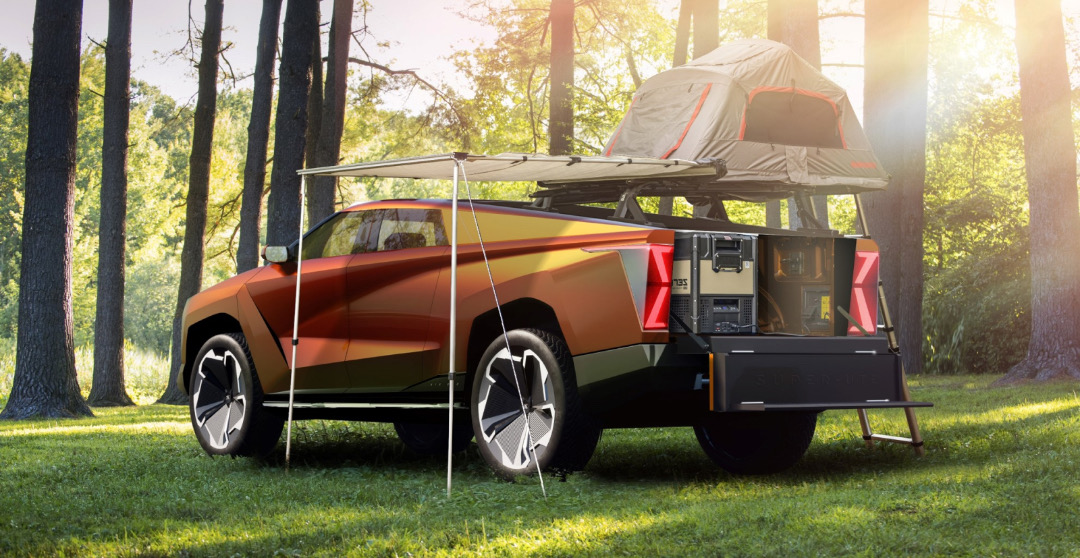 Image via Aitekx

The firm plans to release its familiar creation in 2025, long after the Cybertruck is set to hit the road on November 30.
View this post on Instagram
This article was crafted with assistance from an AI engine, and has been manually reviewed & edited.
Receive interesting stories like this one in your inbox
Also check out these recent news