Don't miss the latest stories
Share this
Nissan Unveils 'Hyper Adventure' Concept Car With Steps Coming Out Of Its Trunk
By Alexa Heah, 20 Nov 2023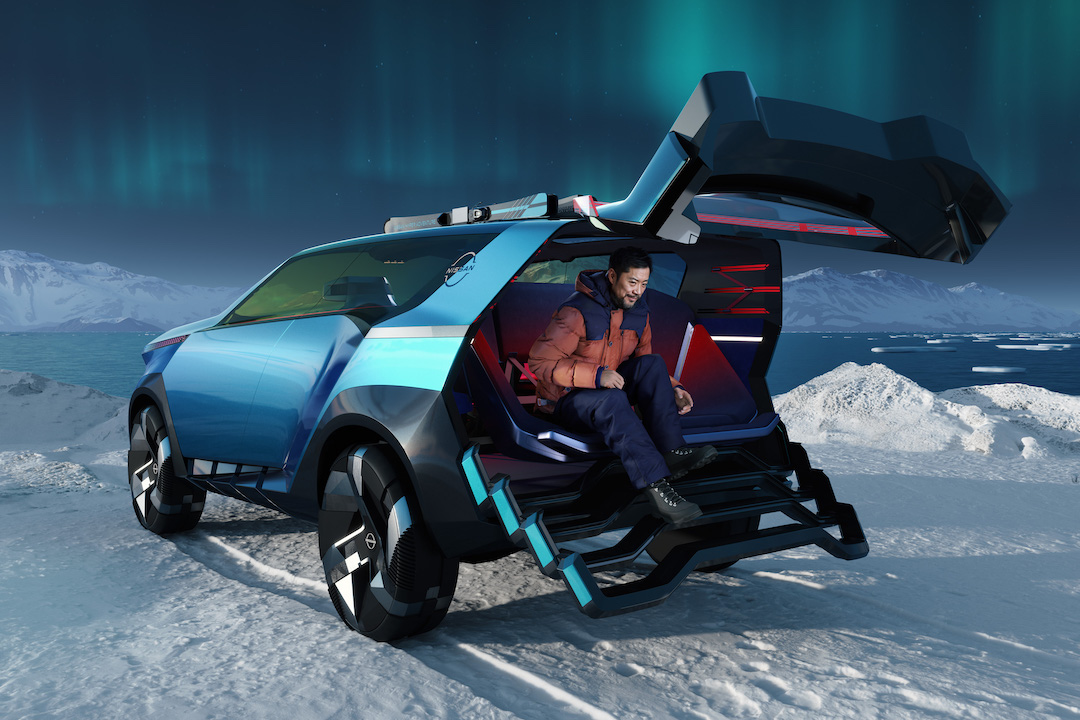 At the recent Japan Mobility Show, Nissan introduced the Nissan Hyper Adventure, the second vehicle in its series of advanced electric vehicle concepts.
This digital vehicle, meant to be a sports SUV, is specially designed for individuals who often trek into the wilderness on outdoor adventures.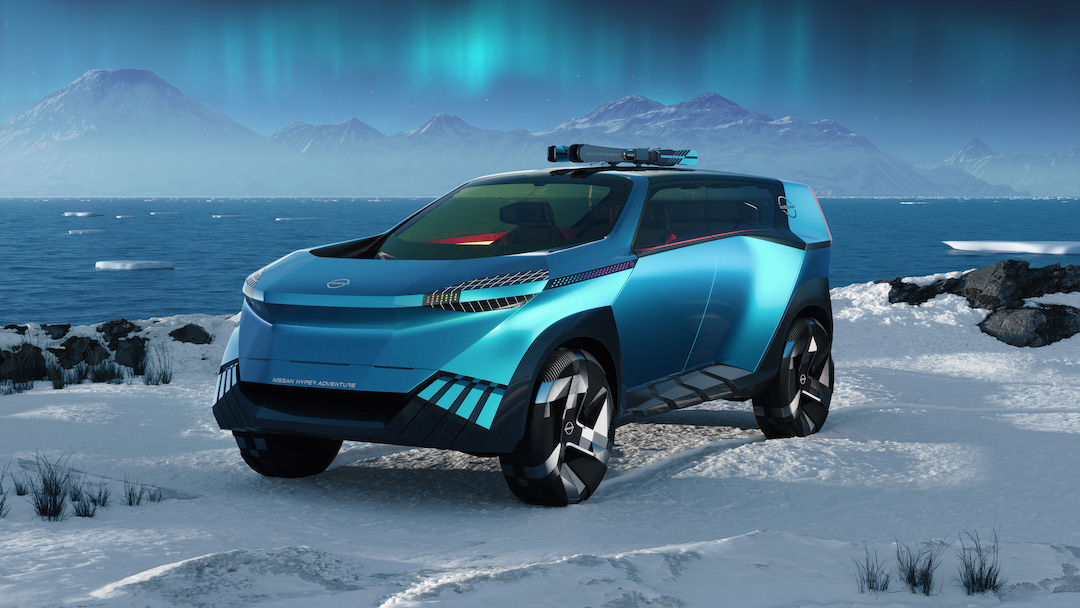 The Hyper Adventure concept stands out with its vehicle-to-everything (V2X) technology, envisioned to sustain electricity needs in any environment while being environmentally considerate.
This feature makes the SUV a versatile companion for short weekend trips or extended excursions into nature. In fact, its large battery is not just for driving but doubles as a power source.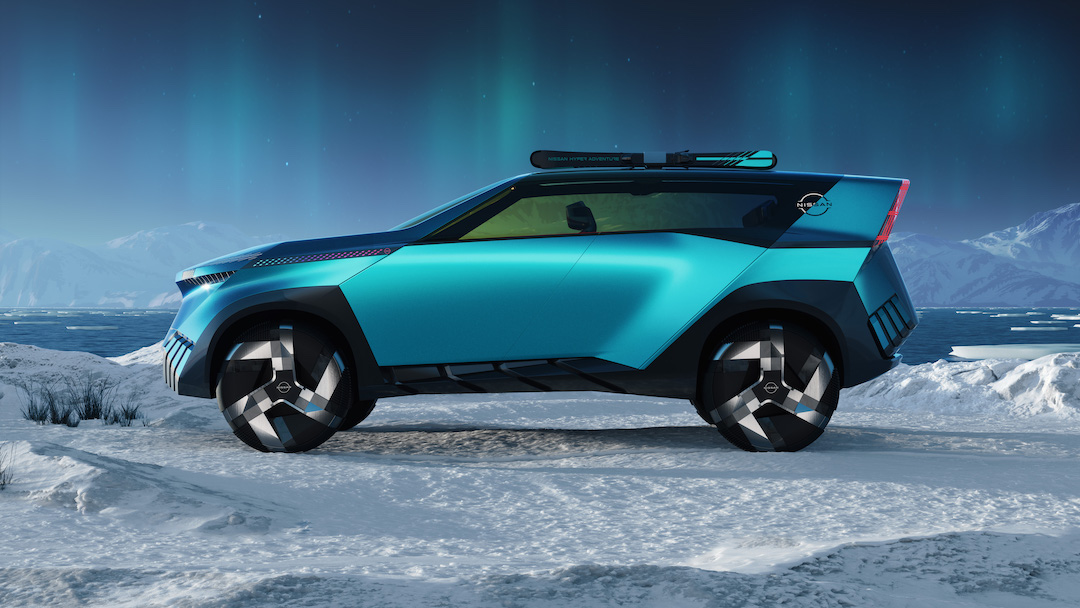 Users can power gadgets, illuminate campsites, or recharge electric jet skis. The V2X capability extends to providing power to homes and contributing surplus energy back to the grid if needed.
Equipped with Nissan's e-4ORCE all-wheel-control system, the Hyper Adventure ensures smooth and safe passage across diverse terrains, whether snowy mountain passes or muddy rainforest trails.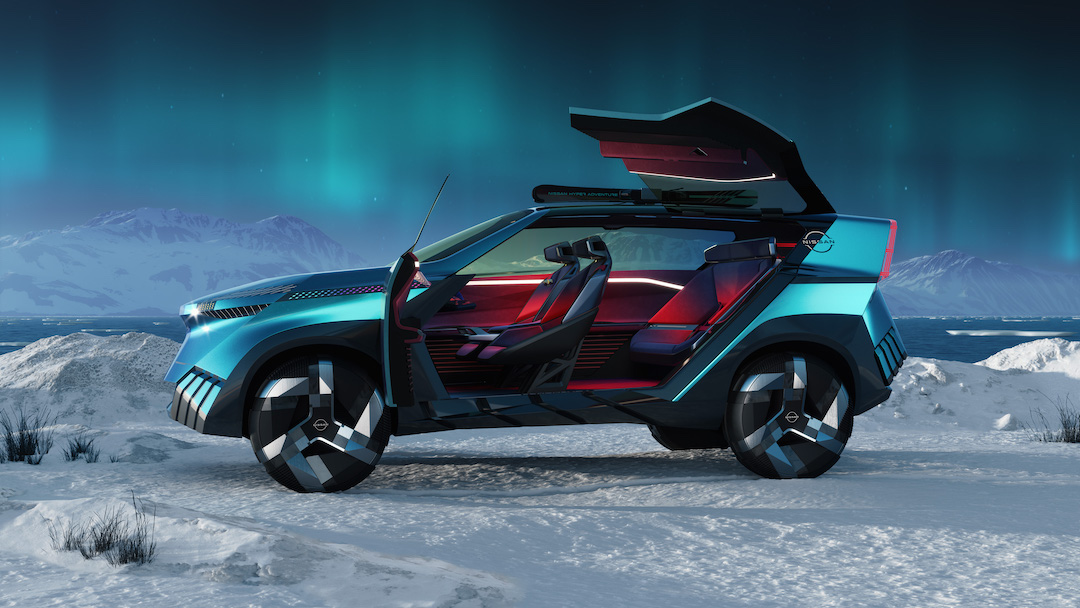 On the outside, the car features dynamic body panels, including a distinctive diagonal line that accentuates the spacious cabin.
The front spoiler directs airflow for high aerodynamic performance, together with the integrated glass in the roof and side windows, and the flush rear surface.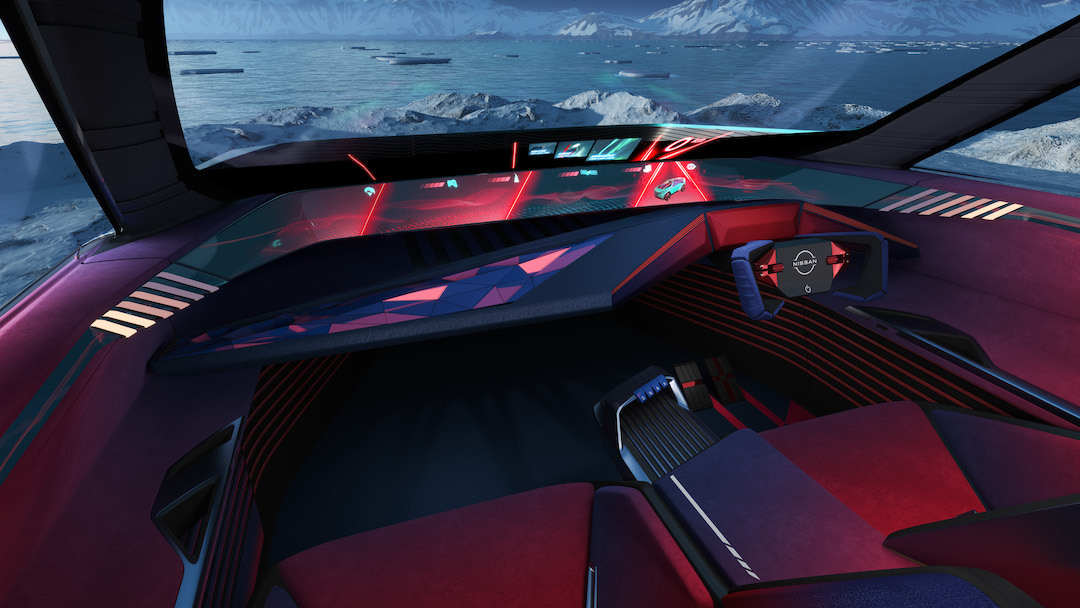 For snowy conditions, the wheels and bumpers are outfitted with crampons, ensuring power and ease in navigating snowy areas.
Within its confines, the vehicle's interior design prioritizes comfort and utility in all driving situations.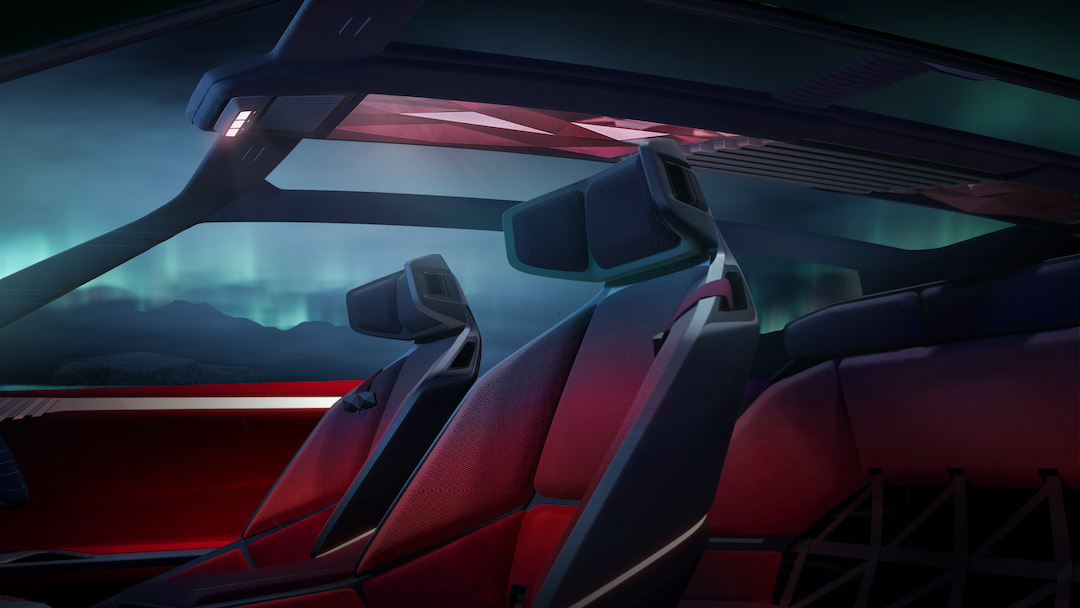 The instrument panel connects to the bottom of the windshield, serving as a screen with a wide field of view—creating a seamless connection between the inside and outside of the car.
The cabin boasts ample cargo space for outdoor gear, and the rear bench seat is a highlight.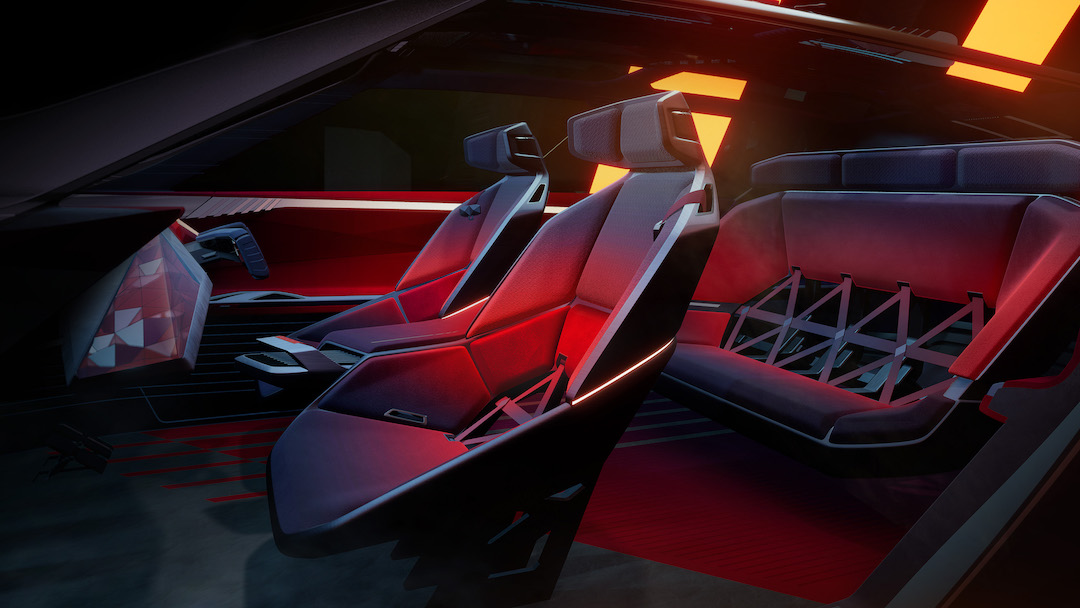 It rotates a full 180 degrees to face the back of the vehicle, complete with automatic steps, making it perfect for camping, skiing preparations, or enjoying scenic views. Head here for more information on the automaker's intriguing concept.
[via Design Milk and Inside EVs, images via Nissan]
This article was crafted with assistance from an AI engine, and has been manually reviewed & edited.
Receive interesting stories like this one in your inbox
Also check out these recent news