Don't miss the latest stories
Share this
Adidas Designs Official Euro 2024 Match Ball That Detects Any Kick In Real-Time
By Alexa Heah, 20 Nov 2023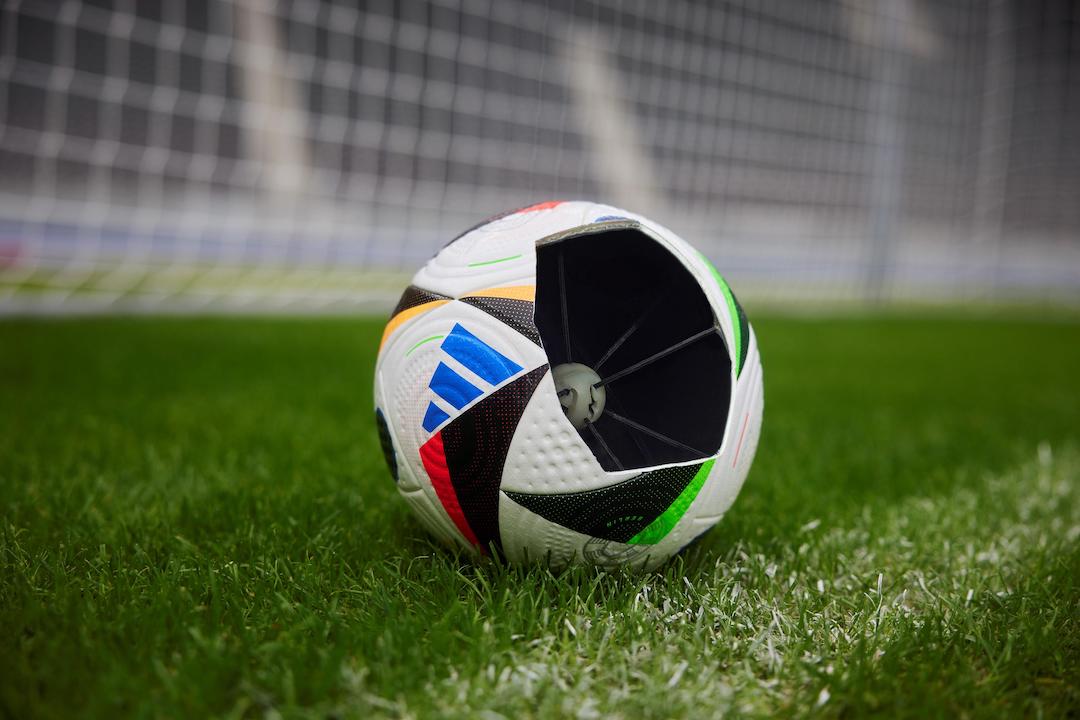 Adidas has introduced the FUSSBALLLIEBE Official Match Ball for the upcoming UEFA EURO 2024. Meaning "love of soccer," the creation will be the first to bring Connected Ball Technology to the competition.
Intriguingly, this special ball has been engineered to provide greater accuracy in play.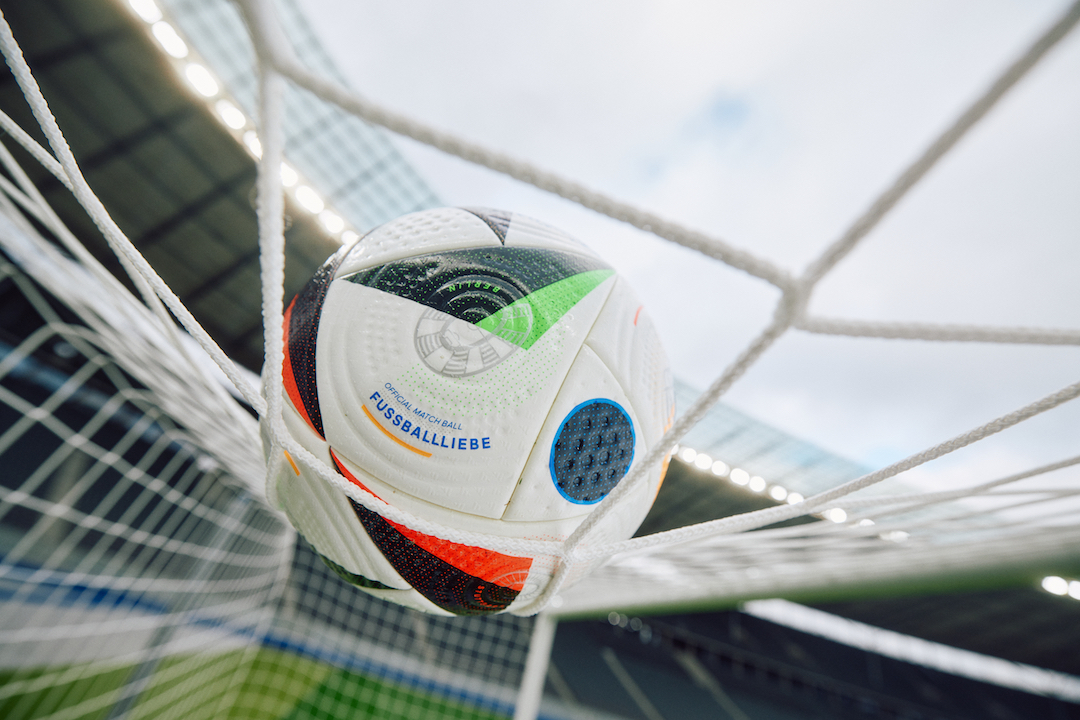 Upon first glance, one will notice its unique design features a "precision shell" 20-piece panel shape, complemented by strategically placed deboss grooves on the outer shell.
These elements were extensively researched and tested to control airflow over the ball, thereby maximizing precision.
The ball includes the CTR-CORE, an addition tuned for accuracy and consistency to support fast play while ensuring maximum shape and air retention.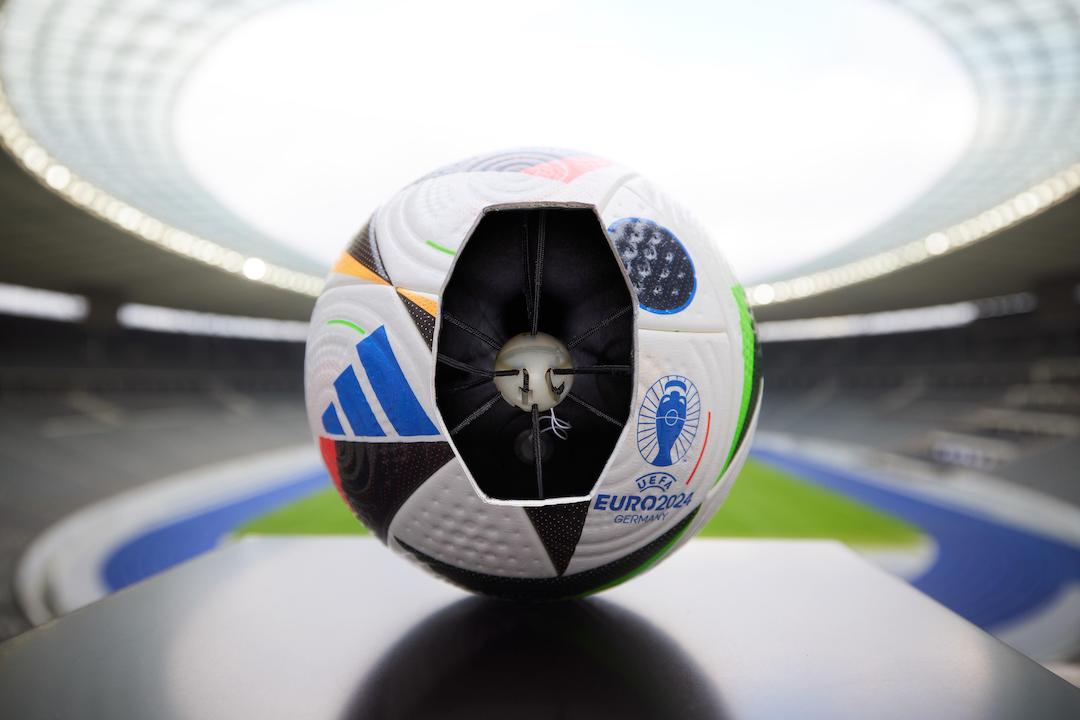 That's not all. The design of the FUSSBALLLIEBE ball is dynamic, sporting prominent black wing shapes with colorful edges, curves, and dots. The aesthetic represents the movement of the ball and the energy of the game, with the bold use of red, blue, green, and orange colors celebrating the vibrancy of the competing nations.
Each tournament stadium and host city name is also illustrated on the ball as a nod to the particular edition of the prestigious sporting contest.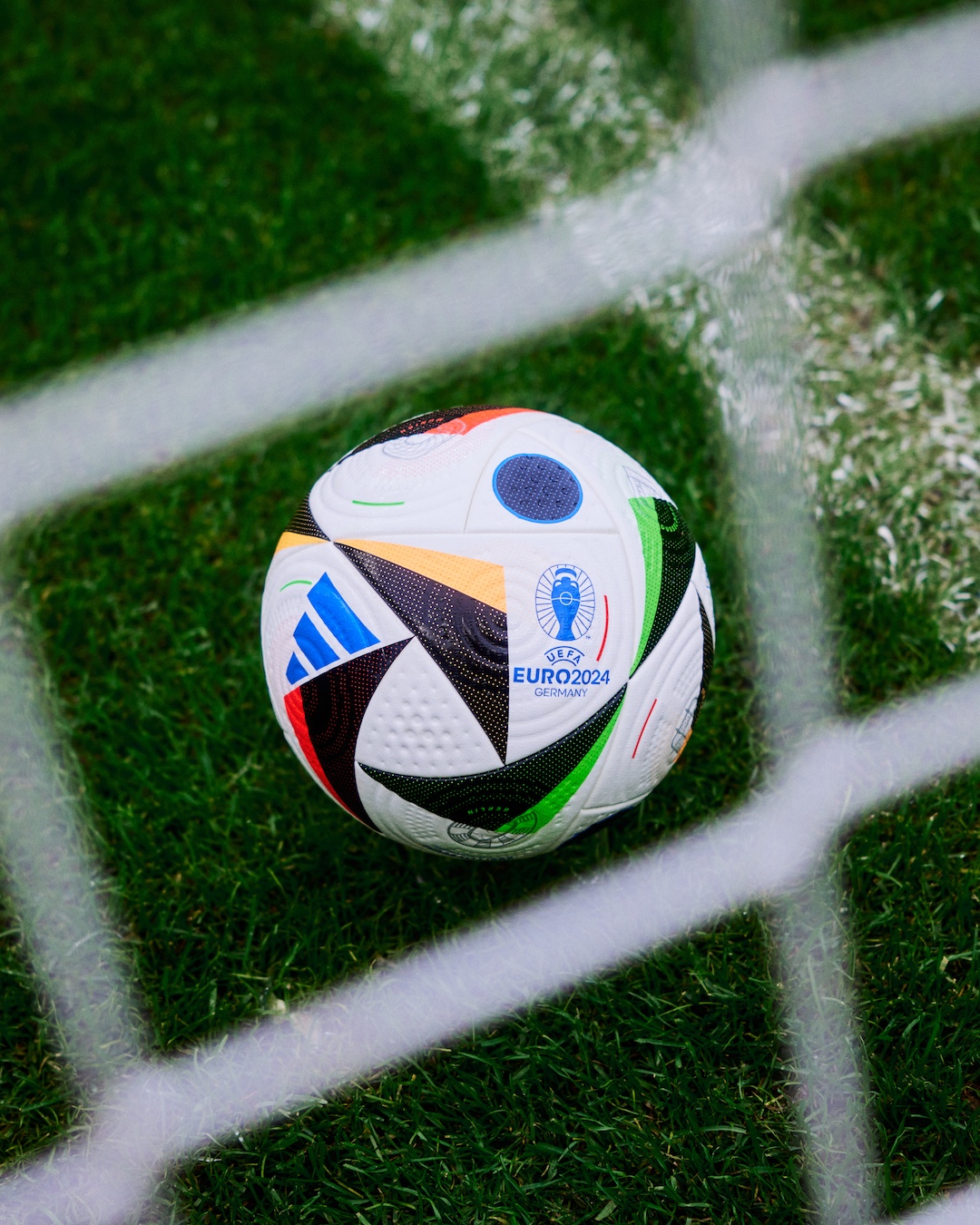 As mentioned, for the first time in the UEFA European Football Championship, the Official Match Ball will include Adidas' Connected Ball Technology, which provides precise ball data to video match officials in real-time.
Developed in collaboration with Kinexon, it combines player position data with AI, contributing to UEFA's semi-automated offside technology and supporting faster in-match decisions.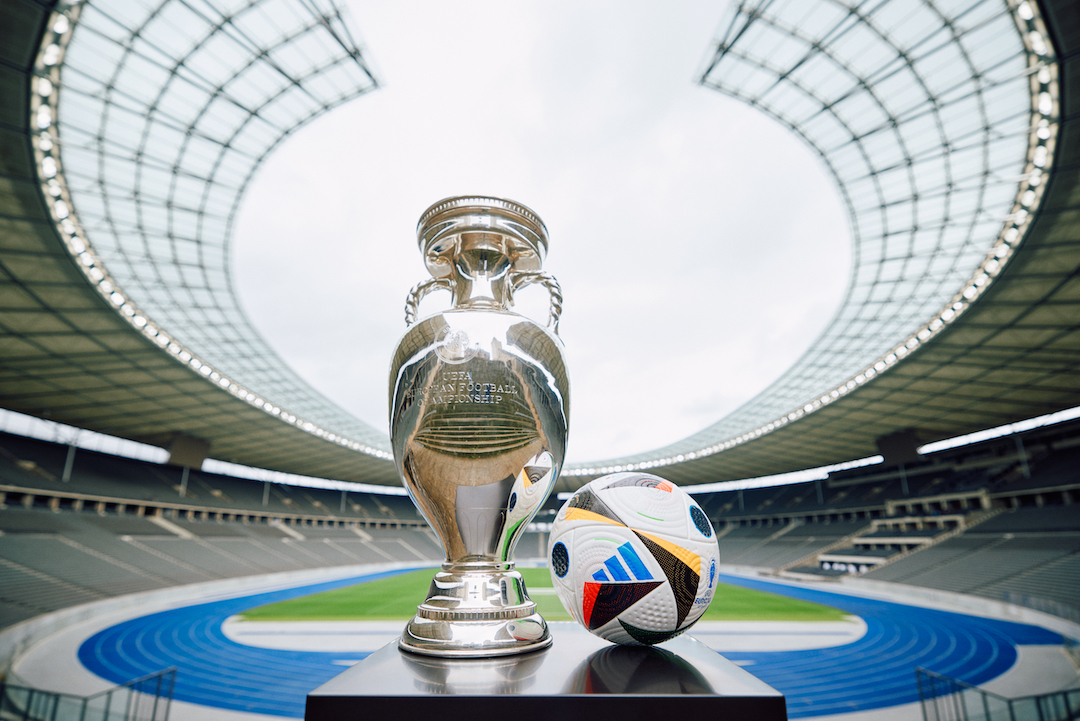 The technology can identify every individual touch of the ball, aiding VAR officials in quickly resolving handball and penalty incidents.
Of course, sustainability isn't left out of the conversation. The ball is made from bio-based materials such as corn fibers, sugar cane, wood pulp, and rubber, which are combined with recycled polyester and water-based ink.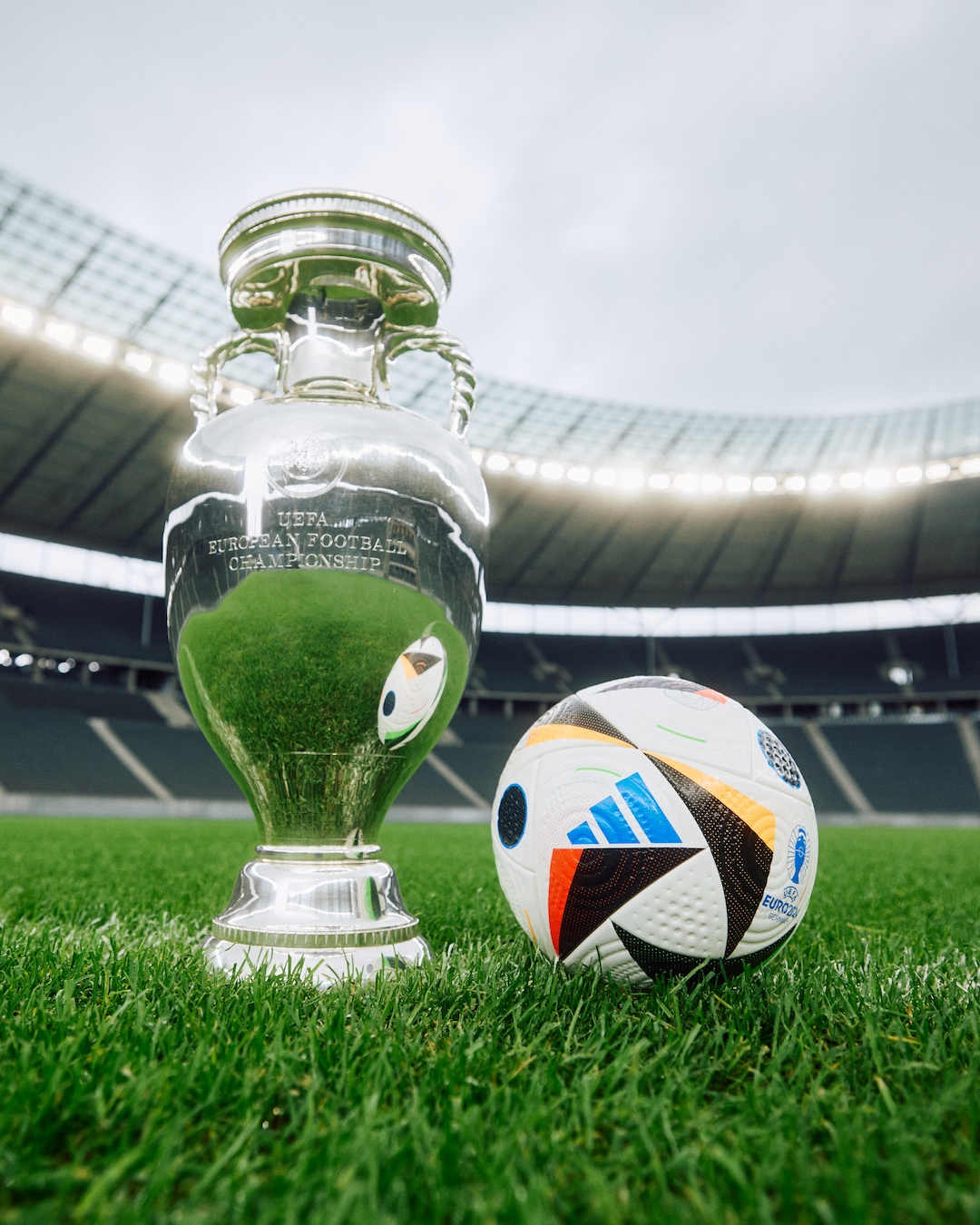 Plus, the skin on the sphere is crafted from polyurethane with micro and macro textures to enhance aerodynamics, and its CTR-CORE consists of renewable, natural rubber and a double-patched PES fabric carcass.
"When designing this Official Match Ball, we were inspired by the energy and diversity of the tournament and the love that Europe has for football. With that in mind, we hope FUSSBALLLIEBE will bring joy wherever it's kicked," said Sam Handy, vice president of product and design at Adidas Football.
[via Associated Press and Wion News, images via Adidas]
This article was crafted with assistance from an AI engine, and has been manually reviewed & edited.
Receive interesting stories like this one in your inbox
Also check out these recent news