Don't miss the latest stories
Share this
Find Out Which Dinosaur Lived Near You Hundreds Of Millions Of Years Ago
By Mikelle Leow, 20 Nov 2023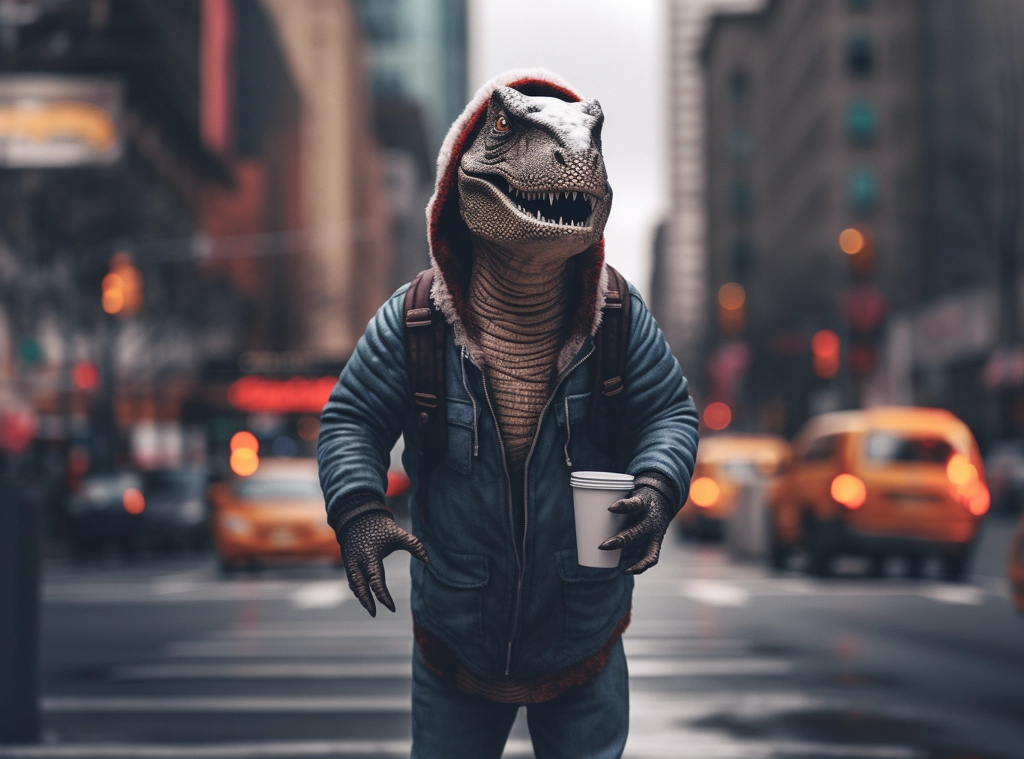 Image generated on AI

Your favorite coffee spot might have been frequented by brachiosaurus millions of years ago—imagine that.
Ancient Earth is a captivating online tool that transports users back in time to explore Earth's deep past and its prehistoric dwellers, notably dinosaurs, as Futurism points out. The site operates like a virtual time machine, offering an interactive journey through 26 distinct eras, spanning a colossal 750 million years. It provides a fascinating glimpse into significant periods, such as the Ice Age, and traces the evolution of life on our planet.
The tool's creator Ian Webster, whose interests lie in paleogeography and paleontology, has a knack for data analysis and visualization. In a former life, he worked at Google, but he now leads engineering at the data analytics platform Zenlysis, which he co-founded. Webster's goal with Ancient Earth is to make scientific data about our planet's history both accessible and engaging to a broader audience. This project complements his other works, including the Dinosaur Database—the internet's largest dinosaur database.
This site takes you through 750 million year of Earth history and tracks your current location through geologic time https://t.co/VbkKA01Syz pic.twitter.com/9Djd5ShYJI

March 21, 2020

Ancient Earth is visualized as an interactive globe, dotted with red pins. Each mark, when clicked, unfolds information about species—not just dinosaurs—that once inhabited those specific regions, complete with fascinating facts and visuals of these ancient residents. Try your hometown and see which creatures could have been your neighbors.
For example, a flying reptile called the Pteranodon resided in North America 89.8 million years ago to 70.6 million years ago, during the Late Cretaceous period. It had a kite-like body and a streamlined beak, and it feasted on fish. While it wasn't a dinosaur but a pterosaur, the Pteranodon continues to fascinate lovers of paleontology.

Beyond dinosaurs, you'll get to be acquainted with the first coral reefs, flowers, land animals, primates, and so on.
The tool's 3D views vividly recreate the landscapes of bygone eras, painting a comprehensive picture of the Earth's past and its former inhabitants. It's a gateway to the past, allowing visitors to time-travel in the comfort of their own homes.
[via Futurism and ScienceAlert, images via various sources]
This article was crafted with assistance from an AI engine, and has been manually reviewed & edited.
Receive interesting stories like this one in your inbox
Also check out these recent news