Don't miss the latest stories
Share this
Disability-Friendly 'Dignity' Mugs Gain A Splash Of Adoration On Social Media
By Mikelle Leow, 21 Nov 2023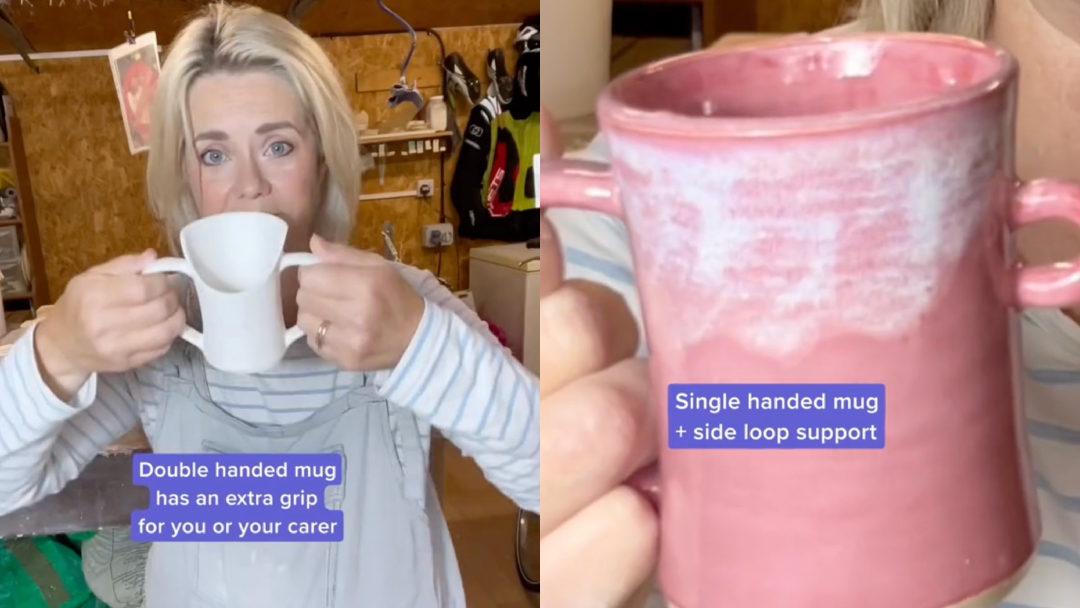 Video screenshots via TikTok for Good
Pottery starts out soft in its early stages, and one woman has molded this aspect to the advantage of others with her wonderful disability-friendly mugs that have amassed an outpouring of support on TikTok.
Nicola Swann, the creative force behind a small business called Made With Mud, makes adapted mugs to help drinkers with special needs dine with the same dignity as anyone else. She first started designing mugs for a friend's husband who struggled with hand and arm strength, which sparked a calling to continue spreading the love with her handiwork.

The idea for her ceramics came from the desire to allow people to drink from a mug that looks like everyone else's, rather than having to use what generally look like baby sippy cups. Swann calls hers 'Digni-TEA' mugs, as they're thoughtfully created to offer adults with disabilities the respect and comfort they deserve in their drinkware.
Swann works directly with special-needs drinkers or their caretakers to craft the perfect cup for their needs. Modifications include additional pinch holds, flared bases, and sometimes two handles. The grips are strategically lowered to accommodate silicon lids, where a straw can be inserted.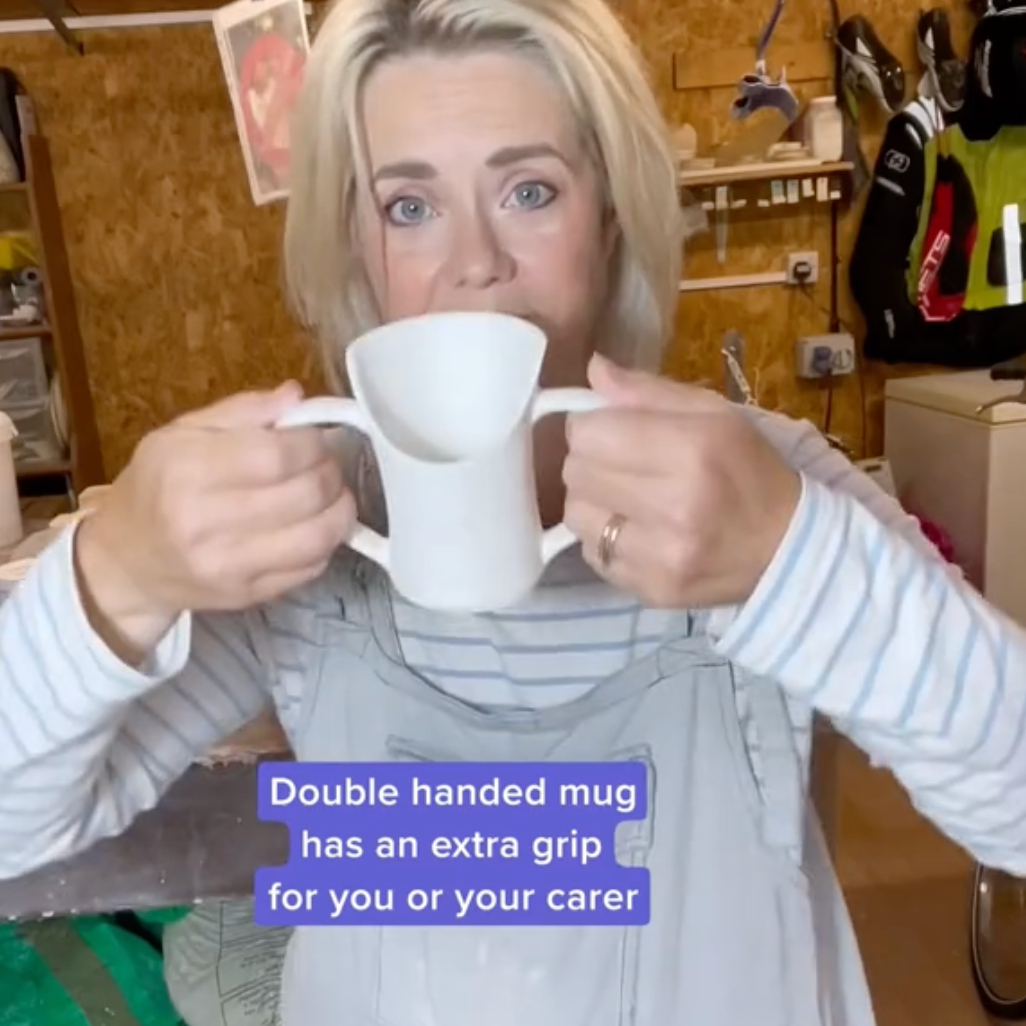 Video screenshot via TikTok for Good
In some designs, one side of the mug is lowered, facilitating easy sipping for wheelchair users without the need to tilt their heads back. And for those with tremors, flared bases ensure stability, preventing the mugs from toppling over.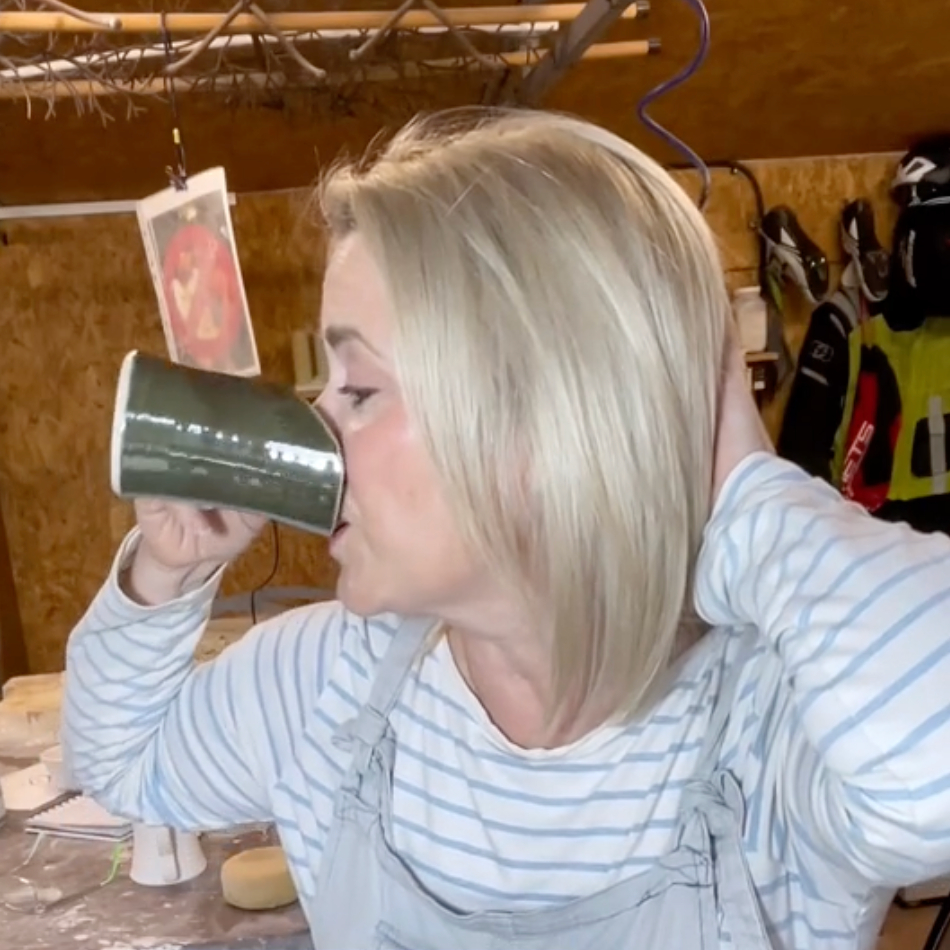 Video screenshot via TikTok for Good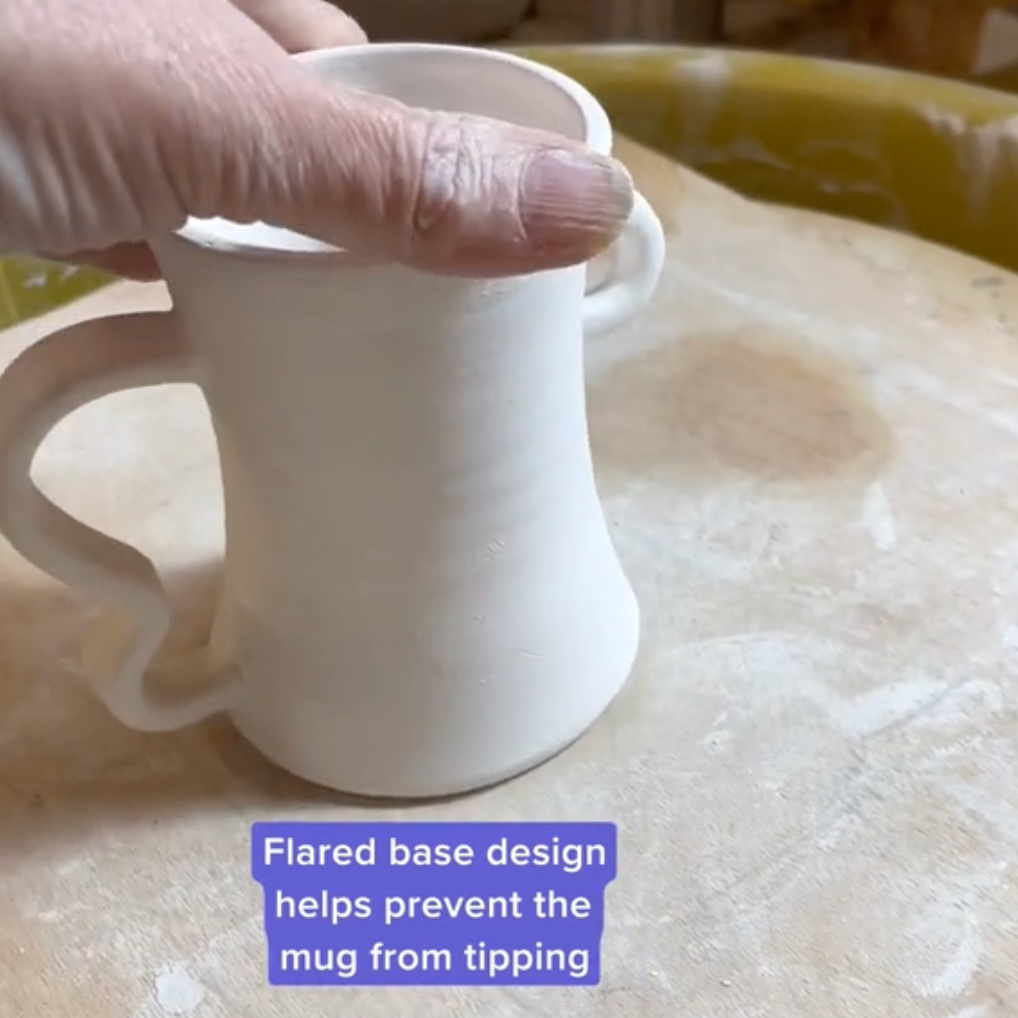 Video screenshot via TikTok for Good

The empathy-filled mugs have scooped up considerable interest following a collaborative video with TikTok for Good. Needless to say, they're people's cups of tea.
"The non-head-tilt mug and non-tipping mug are genius," one viewer comments. "As an occupational therapist, I love this!" one person writes.
Another, who says her teenager is disabled, agrees that finding "adaptive items that don't look babyish" is a challenge. "Thank you… yours are stunning!" she commends.
"This is art, engineering, and compassion all in one beautiful package. Thank you," one user praises.
Swann has initiated a pay-it-forward scheme, which has already raised close to £1,000 (US$1,253), according to The Linc. This fund is dedicated to creating about 30 mugs to be given to those who need them most.

Continuously innovating, Swann is also working on new designs, such as handles suitable for individuals with arthritis, so as to accommodate the wider disabled community. You can follow her meaningful work on TikTok and Instagram.
[via The Messenger, BBC, The Linc, video and screenshots via TikTok for Good]
This article was crafted with assistance from an AI engine, and has been manually reviewed & edited.
Receive interesting stories like this one in your inbox
Also check out these recent news