Don't miss the latest stories
Share this
Minimalist, One-Page Calendar Aspires To Help You Confront 2024 Clutter-Free
By Mikelle Leow, 21 Nov 2023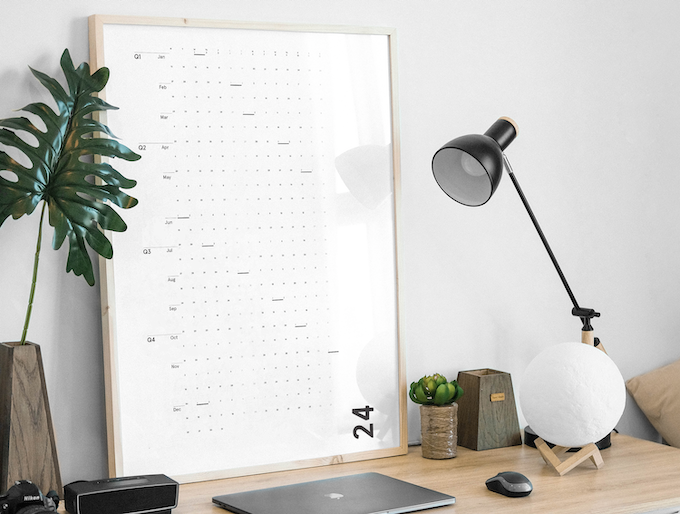 Image via IOTA Inc
Might 2024 be your most organized year yet? The 2024 Minimalist Wall Calendar, a creation of designer Patrick McDonnell and his San Francisco product design studio IOTA Inc, aims to rewrite the traditional concept of timekeeping. This creative calendar captures the entire year on a single white sheet, eliminating the need for flipping pages and allowing for a comprehensive view of your 2024.
Decidedly subdued and a blend of form and function, the calendar offers a structured yet unobtrusive all-white layout for tracking important dates like vacations, birthdays, or anniversaries. It's versatile enough for various uses, from creating colored Gantt charts and starting bullet journaling to simply counting the days.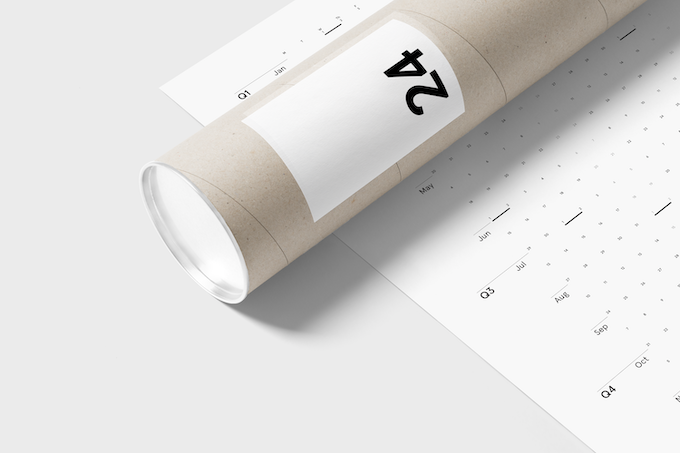 Image via IOTA Inc
Its unique gridded design addresses the often fragmented appearance of traditional monthly calendars, where days seem connected due to the month starting mid-week and ending arbitrarily. "And time doesn't really work like that," McDonnell observes. "It just keeps going."
The Minimalist Wall Calendar introduces an orderly format that groups two sets of five weekdays together, followed by two consecutive weekend days, visualizing two weeks in a single row. This pattern continues throughout the calendar, with the start of each month highlighted in one column, serving as a subtle reminder for recurring tasks like bill payments.
Image via IOTA Inc

As such, the layout not only aligns the first and last days of the year at the top and bottom, respectively, but it also imparts a sense of the relentless flow of time. That can be motivating, McDonnell shares, as when viewed at a glance, it highlights the brevity of time, encouraging people to act and make the most of it.
Image via IOTA Inc
Doubling as a piece of minimalist art with its clean and simple design, the calendar is designed in Cambridge and printed in San Francisco. It has garnered significant interest, surpassing its crowdfunding goal on Kickstarter by over twelvefold.
[via IOTA Inc]
This article was crafted with assistance from an AI engine, and has been manually reviewed & edited.
Receive interesting stories like this one in your inbox
Also check out these recent news