Don't miss the latest stories
Share this
Facebook App Has Joined Twitter & Its Announcement Tweet Is A Cringefest
By Mikelle Leow, 17 Jan 2020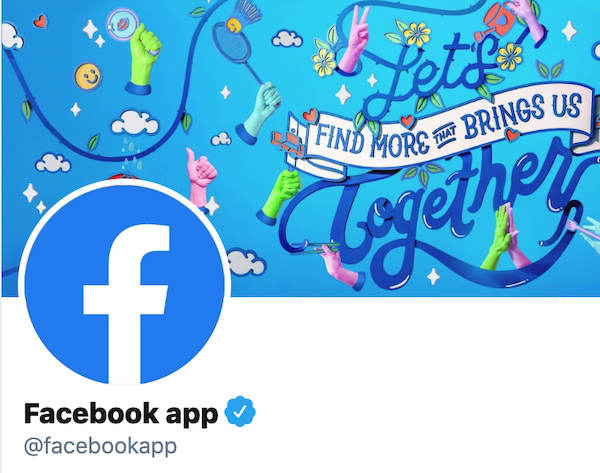 Screenshot via Facebook app
Facebook has just
done the equivalent of talking to yourself on your Facebook wall, but on Twitter.
On Wednesday,
the Facebook app sent out its first tweet by introducing some of Facebook's other tools that are also on Twitter.
"Hello Twitter!
We're the Facebook app from @Facebook. Just like @messenger, @instagram, @WhatsApp, and @oculus. Hi fam!" the @facebookapp account wrote.
"The Facebook app
has a Twitter account??" it answered in a follow-up tweet. "We know, it's confusing. It's kind of like if @netflix got a @hulu account."
While the posts
seem harmless, it's what that ensued that has Twitter users cringing.
Soon after,
the other accounts started replying.
Screenshot via Matt Navarra
Seemingly miffed
that it didn't get a mention, Facebook's gaming service invited itself into the group.
TFW senpai does not notice you.

We even have an app of our own! (OK, fine, it's not launched everywhere yet, don't @ us)

*sniff* here's a cat GIF to show no hard feelings, @facebookapp pic.twitter.com/Rns8kjDOuT

— Facebook Gaming (@FacebookGaming) January 15, 2020
Twitter users
aren't amused. "Are a bunch of folks all [from] the same company saying hi to each other?" one user responds.
"Who is in charge
of marketing? I'd like to file a cringe complaint," another replies.
The one thing
that could possibly be weirder than this would be to use the 'poke' button on all of your family members.
.@Facebook's social media managers having fun... pic.twitter.com/VBSf2L4tBZ

— Matt Navarra (@MattNavarra) January 15, 2020
Just waiting for them to post tweets to the gram then screenshot it and post it on facebook. https://t.co/qCNY9zw84S

— Ryan Downie (@RyanDownie) January 15, 2020
Are a bunch of folks all for the same company saying hi to each other?

— Scott (@the_boobel) January 15, 2020
Who is in charge of marketing? I'd like to file a cringe complaint

— Jesse Zhou (@_jezhou) January 16, 2020
January 16, 2020
Y'all acting like you reply to support requests here 😅 My friend lost a 50K follower account on Insta and support has ghosted her for years.

— Scott Buscemi (@scottbuscemi) January 16, 2020
January 16, 2020
[via
Matt Navarra
, cover image via
Facebook app
]
Receive interesting stories like this one in your inbox
Also check out these recent news