Don't miss the latest stories
Share this
Recruiters Share What They Want & Don't Want To See In A Creative Résumé
By Mikelle Leow, 21 Jan 2020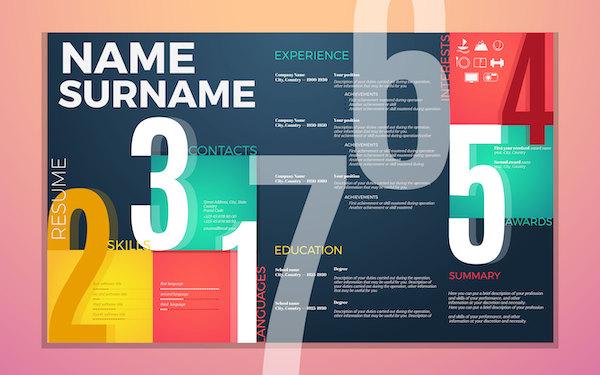 Image via Shutterstock
The growingly competitive
workforce pushes creatives to make their résumés stand out—but how far is too far?
Believe it or not,
jobseekers are filling their applications with emojis, headshots, and even Bitmojis, making their résumés look like social media profiles, according to the
Wall Street Journal
.
To find out
what people can actually do to be noticed by employers,
CNBC's Make It
asked hiring experts what they wanted—and disliked—in creative résumés.
Check out
some pointers below and find out more about what to add, and what to exclude, in your résumé by heading over to
CNBC
.
Relevancy, not fads
While inventiveness
is encouraged especially in creative fields, it's still important to be cautious, reveals Deepa Somasundari, director of client success at employment-related search engine Indeed.
Consider the things
that would catch "an employer's gaze—not emojis," Somasundari adds.
Instead, make simple changes
to your résumé by narrowing the gaze to "specific skills, experiences and achievements." Somasundari recommends highlighting them in bold.
Jo Cresswell,
community expert at Glassdoor, warns that while emojis express emotion, "your writing should convey that on your résumé."
Personality, but distilled
Darain Faraz,
a careers expert at LinkedIn, points out that there's a difference between creativity and over-the-top flamboyance.
While some jobseekers
might splash their CVs in spectrums of color and present them in "outlandish" layouts, they don't necessarily make creative, nor effective, applications. Singing the same tune, Cresswell cautions that such formats could come across as "a gimmick."
The key is
"presenting the information you really want to get across so it stands out from the norm," such as magnifying the number of accolades you have attained or the amount of money you saved in a project, Faraz adds.
In addition,
it's not about making your application as offbeat as possible, but about how well you portray your skills through your CV or résumé's format. A visual aid in your style could be helpful.
Cresswell says
job candidates can express their proficiency in design software like
Photoshop
by incorporating those skills into "visual, dynamic and even interactive CVs."
Leave the headshots at home
Kate Brookes,
executive director of the Career Center at Vanderbilt University, tells
CNBC
that most people in the United States leave out headshots or photographs from their résumés, unless they are "real estate agents or models."
Rather than let
your face do the talking, Brookes recommends expressing your creativity through your work.
For more tips
about creating a quality creative résumé, check out
CNBC
's
full article
.
[via
CNBC
, images via various sources]
Receive interesting stories like this one in your inbox
Also check out these recent news