Don't miss the latest stories
Share this
Google Revamps Search Results Page Design To The Displeasure Of Its Users
By Mikelle Leow, 22 Jan 2020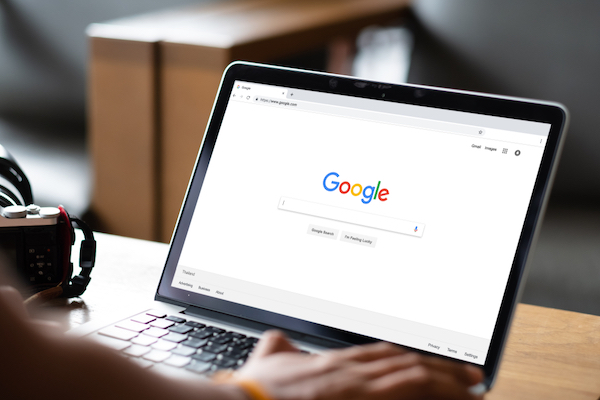 Image via Thaspol Sangsee / Shutterstock.com
If you've been
using Google's search engine from the desktop recently, you may or may not have noticed that its design has been refreshed to feature companies' favicon icons and extra headers attributing the primary source.
The look appeared
on the mobile browser last year, and has just been brought over to desktops.
Last year, our search results on mobile gained a new look. That's now rolling out to desktop results this week, presenting site domain names and brand icons prominently, along with a bolded "Ad" label for ads. Here's a mockup: pic.twitter.com/aM9UAbSKtv

— Google SearchLiaison (@searchliaison) January 13, 2020
Google explains in
a tweet that the new design places brands in the spotlight, and helps visitors become more informed about where they are getting their information from. Site owners can also customize their favicons.
While the tech giant
claims that the revamp will help with brand recognition and recall, many users beg to differ. To complicate things, one tech enthusiast points out that icons uploaded to Google automatically get converted into 16x16 pixels, when the norm is 64x64, making them less discernible.
Visitors have lamented
that the addition of icons and headers makes search results pages appear garish and cluttered, and even makes them resemble ads.
"This is really
the ugliest change you could've made. The entire results seem so cluttered and messy now," one Twitter user comments. "Turn it back, it's cluttered and stupid. Kthanksbye," another writes.
"There's something strange
about the recent design change to Google search results, favicons and extra header text: they all look like ads, which is perhaps the point?" questions writer Craig Mod.
Tech experimentalist Johnnymakes calls the change a "dark pattern," as he deduces the real reason Google refreshed the search results page was to sneak in ads that would have been more detectable with the previous design.
He explains that
users would more likely skim past ads placed in the old search results pages because they were obvious, but by adding icons to every result, people are less likely to notice that they are looking at—and clicking on—advertisements.
Unfortunately, there's no
official way to revert to the previous design, but a developer has created
an extension
that Chrome desktop browser users can install to separate the ads from actual search results on Google.
There's something strange about the recent design change to google search results, favicons and extra header text: they all look like ads, which is perhaps the point? pic.twitter.com/TlIvegRct1

— Craig Mod (@craigmod) January 21, 2020
The format puts a site's brand front & center, helping searchers better understand where information is coming from, more easily scan results & decide what to explore. Learn more about the new look in our post from last year, when it launched on mobile: https://t.co/Or3YLOHk35

— Google SearchLiaison (@searchliaison) January 13, 2020
THANKS I HATE IT

— Million Groyper Extreme™ (@an_o_n_ymous) January 14, 2020
NO! NO NO NO!!! PLEASE DO NOT!!

How do I please change this view to the old one right now? Usability = 0 !!!! the information displayed is very bad, search results are missing... PLEASE REVERSE!!

How do I reset the old view??????

— Hippo93 (@Hippo93x) January 16, 2020
Green ads were more visible. Black avatar-type icons plus icons for other search results make it more difficult to tell the difference. More clicks. Good for advertisers bad for users.

— Michal Dobrzynski (@gogojason123) January 14, 2020
So ads don't get to show their brand icon? Seems like an error of information modeling. Regular and paid search results should contain the same amount of information with ads visually identified as such.

— Sergii Shymko (@SergiiShymko) January 13, 2020
I just saw this change today.

All the favicons are converted to 16x16 even then though they are currently 64x64 in most cases.

It looks terrible on retina displays 😬

— Steven (@styfle) January 16, 2020
The latest Google search UI redesign sneakily tries to hack that behaviour by subverting how we quickly scan to see if something is an ad or a genuine result.

Where once only adverts had an icon to differentiate them, now there are favicons in the same slot on all other results pic.twitter.com/1gISdU8Vad

— johnny makes ⚡️ (@johnny_makes) January 18, 2020
Why do this?

By putting something visually similar in every slot which previously signalled an ad, it becomes impossible for a user to tell them apart without taking care and effort.

Google can still say they label adverts, but that info is now buried under more visual noise.

— johnny makes ⚡️ (@johnny_makes) January 18, 2020
I'll finish with how a few shots of how the ad format used to look for comparison

/end pic.twitter.com/d2WqT8MQ9v

— johnny makes ⚡️ (@johnny_makes) January 18, 2020
[via
Craig Mod
, images via various sources]
Receive interesting stories like this one in your inbox
Also check out these recent news