Don't miss the latest stories
Share this
Internet Users Translate Their Favorite Passive-Aggressive Work Email Phrases
By Mikelle Leow, 31 Jan 2020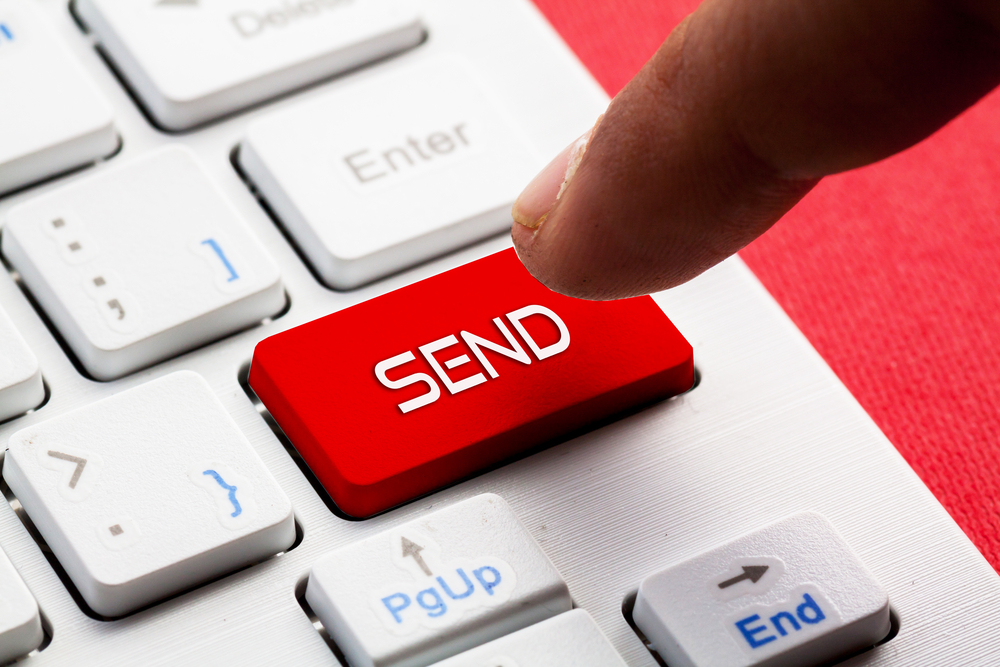 Image via Shutterstock
If you've been
in the workforce for years, you might have mastered the art of masking your rage in a politely-crafted email.
There's still plenty
to learn, though. A viral tweet by freelance culture writer Delia Paunescu calls upon the internet to share some of its "best/most insufferable" passive-aggressive work email phrases, and the responses don't disappoint.
Common phrases include
"per my last email," "I recall this quite differently," and "thank you for your feedback, I'll be sure to keep it in mind," all possibly written with fingers flying off a keyboard in an attempt to keep feelings of frustration and contempt under wraps.
It's worth noting
that a number of these commonly-used phrases also apply in more positive contexts, and some of them are acceptable, if not encouraged, in certain cultures.
If you're really tempted
to pen an impassioned draft to secretly thank someone for their stupidity without sending it out, it might be best to
refrain from doing so
. This is especially if your company relies on Google's paid G Suite, which gives your boss complete access to activity in employees' Gmail, Google Docs, Google Drive, and so on.
i've recently become obsessed with all the insane corporate ways we say normal things to each other.

"I'm a little confused" is by far my favorite - it's absolute rage masked as a professional pleasantry.

what are some of your best/most insufferable work gibberish phrases?

— delia paunescu (@delia_p) January 29, 2020
Maybe not insufferable but I absolutely love how "per my last email" is code for "do you even know how to f'ing read?"

— Briana McDougall (@briana9) January 29, 2020
"As previously discussed" = I didn't put in writing last time because I thought you were an adult.

— Mitch Dinkins (@MitchDinkins) January 29, 2020
Stealing from somewhere but it's true: "I hope this helps!"=never ask me for anything ever again

— Lala Escargot, collector of curses 🎉 (@guitarpsichord) January 29, 2020
"I'm sorry; I think my email/statement probably wasn't clear. Hopefully this helps" = you're either stupid or deliberately ignored what I said/asked.

— Naima Cochrane (@naima) January 29, 2020
"Thank you for your feedback! I'll be sure to keep it in mind!" <- your criticism is completely irrelevant if not flat out wrong and you know less on the topic than the back end of a donkey, but I have to pretend like I at least considered your opinion.

— FerretXilla (@FerretXilla) January 29, 2020
"While I understand your urgency..."
=
"Procrastination on your part does not constitute an emergency on my part."

— Bärí A. Williams (@BariAWilliams) January 29, 2020
My two are "I've attached another copy to this email for your convenience." (Translation: I know you're going to buy yourself time by claiming you lost the previous file.) and "Thanks in advance." (Translation: No, you don't have a choice.)

— Telaryn (@telaryn) January 29, 2020
"Just circling back on this" = "I just need you do answer. A goddamn 'yes' or 'no' will do, JUST ANSWER."

— Alisha Grauso (@AlishaGrauso) January 29, 2020
"I wanted to follow up" - you forgot didn't you? Didn't you? Am I a joke to you?!

— Jamie Keller (@Jamie7Keller) January 29, 2020
Two from this very morning:

"Thanks for looping me in" = You should've come to me 27 emails ago and I would've saved you 26 emails, dummy.

"In future, please [do X different thing]" = In future we won't be interacting because you're dead to me.

— Hipster Viking Amy (@lasrina) January 29, 2020
"I'll let you two take it from here." = "I'm not a part of this and don't want to be."

— Alisha Grauso (@AlishaGrauso) January 29, 2020
[via
Inc.
, cover image via
Shutterstock
]
Receive interesting stories like this one in your inbox
Also check out these recent news