Don't miss the latest stories
Share this
Beauty Brand's Kobe Bryant-Inspired Makeup Challenge Sparks Fury Online
By Mikelle Leow, 03 Feb 2020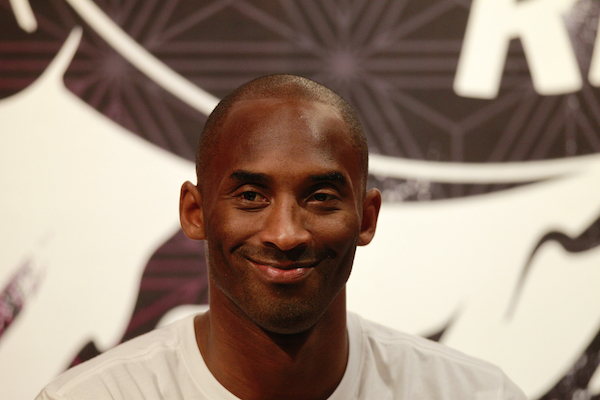 Image via plavevski / Shutterstock.com
A cosmetic label
is at the center of backlash for starting a Kobe Bryant-themed makeup challenge.
According to
The Daily Dot
, The Crayon Case—a million-dollar New Orleans-based brand founded by African American beauty mogul Raynell "Supa Cent" Steward—encouraged customers to apply colors inspired by the NBA legend on their faces on the first day of Black History Month.
The campaign was
labeled "distasteful" by internet users, who thought the company was taking advantage of a tragedy for "promotional purposes."
The Crayon Case
was also called out for the wording used in the ad, as it had asked shoppers to "kill it."
Criticism was additionally
directed at those who participated in the challenge, as some of them had tagged
Bryant's wife, Vanessa Bryant,
after completing their makeup looks.
On the flip side,
some customers defended the beauty label, explaining that it was simply honoring the basketball great for Black History Month.
The brand has
since deleted the ad and issued a statement to explain its purpose behind the campaign.
"Please receive our words
with an open heart!" the Crayon Case addressed. "We only wish to honor our legends Due to the recent tragedy of loss, we chose to honor Mr Bryant through our craft, cosmetics. This day was inspired by a master of his craft. We used our gifts to highlight his challenge."
It further justified
that the challenge was started to commemorate Black History Month, and that "the remaining honorees and references through the month are to highlight moments of historical pride and acknowledgment."
Bryant was killed
in a helicopter crash alongside his daughter Gianna and seven others on 26 January.
I'm sorry but this ain't it , this tragedy shouldn't be turned into a "makeup challenge" to get noticed by a brand 🤦🏽‍♀️🤦🏽‍♀️ pic.twitter.com/PvJ2Eydj2B

— TyraJanea 🦋💕✨ (@tyraajaneaa) February 1, 2020
this is just so distasteful. wow.

— alana 💘 (@alanaauston) February 1, 2020
Crayon Case posted a Kobe makeup challenge and added to the caption "who can k*ll it"

— alana 💘 (@alanaauston) February 1, 2020
I like The Crayon Case but I thought the Kobe challenge was a little too soon. I'm tired of seeing influencers use his death to promote their brands

— Mary Thee Pony (@123itsmeMary) February 1, 2020
Y'all are tagging this mans wife in a post about a makeup challenge not even a week after she lost her husband and daughter. IS IT WORMS??? Don't nobody, especially her, wanna see your opportunistic ugly ass make up looks. Go outside, touch grass.

— ... has been muted. I love to see it (@yagirltoomuch) February 1, 2020
It's not an ad to buy something. Crayon Case is black owned and they're doing a black history month challenge and they are dedicating day 1 to Kobe. They aren't selling anything just saying "do a Kobe inspired look and tag us". People gotta stop looking for things to be mad about

— Chynna Mac (Stream GEMINI) (@ChynnaTown11) February 1, 2020
I think it's important to note that they are doing a whole Black History Month series where they have a new theme every day and chose this as their first day. your opinion is still valid though.

— ✨ shelby ✨ (@shelbyotero) February 1, 2020
Please receive our words with an open heart! We only wish to honor our legends! pic.twitter.com/73zvBVsWMP

— The Crayon Case (@thecrayoncase) February 1, 2020
[via
The Daily Dot
, images via various sources]
Receive interesting stories like this one in your inbox
Also check out these recent news