Don't miss the latest stories
Share this
Pornhub Asked To Shut Down By Petition Fighting Against Trafficking
By Mikelle Leow, 26 Feb 2020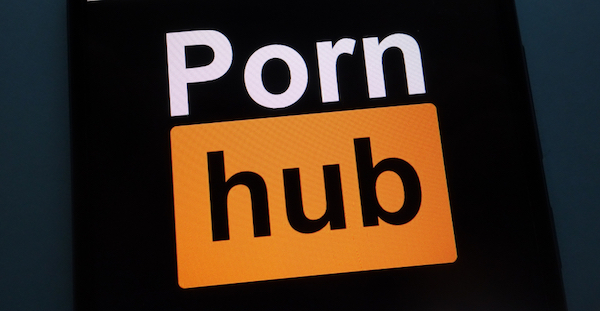 Image via Piotr Swat / Shutterstock.com
Pornhub is being
scorned for more than
hosting celebrity deepfakes
on its site. A new petition, which has nearly attained its goal of 300,000 signatures, is calling for the adult content platform to shut down due to real footage of kidnapping and assault that surfaced on the website.
The Change.org petition
was launched by nonprofit collective Exodus Cry, which aims to put a stop to sex trafficking. The organization brought up a story of a kidnapped 15-year-old who was found after videos of her were uploaded on Pornhub and other related platforms.
According to
the petition's creator Laila Mickelwait, Pornhub even "verified" the girl after she appeared in 58 videos on the site. It soon took down its declaration on Twitter, but screenshots had already been taken by others.
The petition
also mentioned that uploading videos on the website is fairly easy, and just requires an email address. "No government-issued ID is required, not even to become 'verified' with its trusty blue checkmark that makes everything seem a-OK," it added.
As such,
the nonprofit argued that there was "no reliable system" to protect nor properly verify that teenagers had not been abused "in order to line the pockets of [Pornhub's] executives."
"Pornhub is complicit
in the trafficking of these women and minors, and probably thousands more like them," it wrote.
Mickelwait wants
Pornhub and its parent company Mindgeek to be held accountable for letting these videos enter their platforms. "They must be held accountable for their actions and people must know what is taking place behind the facade of mainstream acceptability," she said.
Pornhub has since
responded to the complaints. In a
lengthy statement
, it defended its "steadfast commitment to eradicating and fighting any and all illegal content on the internet, including non-consensual content and child sexual abuse material."
"Any suggestion otherwise
is categorically and factually inaccurate," the website denounced. Pornhub added that its protective technology against illegal material was "state-of-the-art" and "comprehensive" in comparison to many others in the tech community.
"Furthermore, Pornhub
will continue to work with law enforcement efforts and child protection non-profits in the goal of eliminating any and all illegal content across the internet," the website concluded.
Jenna Jameson, 👇 the "Queen of Porn", named the "most famous porn star of all time" calling the executives who own Pornhub "monsters." She knows the site is infested with & cashing in on the rape & trafficking of women and children. Shut it down. https://t.co/OmmkCRLGiW https://t.co/WX8eLotc4P

— Laila Mickelwait (@LailaMickelwait) February 23, 2020
Pornhub's official Twitter account admitted that they "verified" the 15yr old girl who was trafficked and raped in 58 videos that were uploaded to the site. Shortly after realizing they admitted complicity, they deleted the tweet but it was already cached elsewhere. This is it. pic.twitter.com/Rz9aFJPfrD

— Laila Mickelwait (@LailaMickelwait) February 10, 2020
[via
The Daily Dot
, images via various sources]
Receive interesting stories like this one in your inbox
Also check out these recent news