Don't miss the latest stories
Share this
'Mugshot' Social Media Challenge Faces Backlash For Romanticizing Violence
By Thanussha Priyah, 07 Apr 2020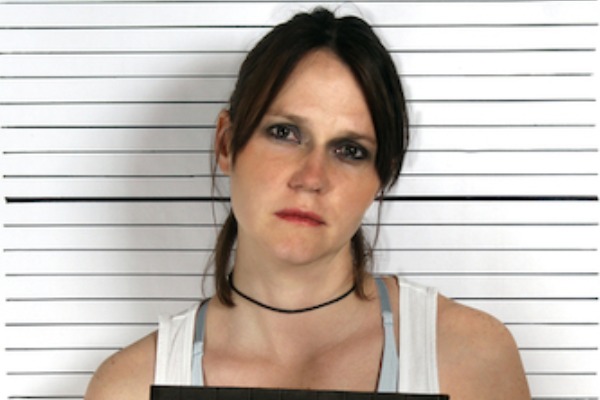 Image via Shutterstock
A new trend
called the '#MugshotChallenge' has hit the internet. As its name suggests, it sees social media users posing as if they are having their photos taken in prison. Taking things to another level, influencers have been applying makeup to their faces and making themselves look beaten up.
Many have shared
their versions of mugshots on TikTok, Twitter, and Instagram, but not everyone is pleased with this new dare.
Critics express
that the appearance of being hit might allude to domestic violence and abuse, which could be triggering to those who have survived or are currently experiencing such trauma in their lives.
Beauty influencer James Charles
was faced with backlash when he shared a photo of his supposed mugshot, which sported a bloody nose and a black and blue eye.
Charles has since
deleted the post and apologized for the involvement in the #MugshotChallenge. He defended that many other influencers have also taken part in the trend, but it was "never [his] intention to trigger anyone."
Take a look
at some posts to have transpired from the challenge below.
A big meme/challenge thing rn is to do your makeup like it looks like you got beat up then pose for a pic like a mugshot. (naturally some people are very mad abt this) pic.twitter.com/p7gDRb35LR

— Taylor Lorenz (@TaylorLorenz) April 6, 2020
james charles took part in the #mugshotchallenge and received backlash for romanticizing domestic abuse.. what do y'all think? pic.twitter.com/iU5eqWxQ7G

— shook (@shook_yt) April 6, 2020
James Charles slammed for promoting the new #MugshotChallenge, which encourages users to post 'mugshots' with fake injuries. pic.twitter.com/kpHSyxUOCs

— Pop Crave (@PopCrave) April 6, 2020
Mugshot tho😈 #MugshotChallenge pic.twitter.com/5nV5sHHqJe

— 𝘾𝙖𝙧𝙡𝙤𝙨 ➐ (@itscarloslopez) April 7, 2020
violence isn't an aesthetic https://t.co/tl8ca2qNAs

— Silvano (@sxlvno) April 6, 2020
You know I had to have two nose surgeries due to domestic violence. My nose is still crooked. I am reminded of those moments every day. This is not a subject matter to take lightly. You should know better. You need to apologize to everyone. This is triggering and offensive.

— Carrie Day (@TWiNKS_KS) April 6, 2020
Black and Brown people face disproportionate rates of incarceration, but yts are turning fake mugshot pics into a trend? 🥴 https://t.co/m8RfGL9jqz

— 🌿Clay & Rain🌿 (@zoexrain) April 6, 2020
James Charles responds to backlash for bruised makeup by comparing it to The Weeknd & Billie Eilish who used bloody visuals for their music.

"the weeknd's new album shows him bleeding, and with bruises, yet I haven't seen a single tweet about him glorifying violence or abuse?" pic.twitter.com/nFiD5vq9ey

— Pop Base (@PopBase) April 6, 2020
despite the fact that hundreds of other influencers and artists have done something similar, I deleted the mugshot trend because it was never my intention to trigger anyone & it's a waste of time trying to have an open discussion with people who hate me regardless ✌🏼

— James Charles (@jamescharles) April 6, 2020
[via
Pop Buzz
, cover image via
Shutterstock
]
Receive interesting stories like this one in your inbox
Also check out these recent news