Don't miss the latest stories
Share this
GMA Reporter's Outfit Snafu Is A Reminder To Wear Pants For Video Meetings
By Izza Sofia, 29 Apr 2020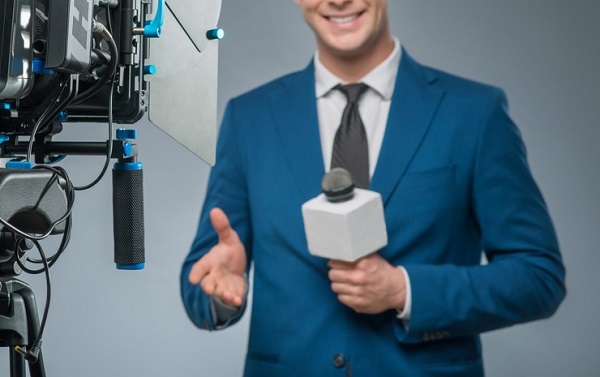 Image via moonnoor / Shutterstock.com
A Good Morning America
reporter has become a national icon after being sighted on television without any pants on.
Will Reeve
filmed a live segment for the show from his home due to the
ongoing lockdown
to discuss a new initiative about pharmacies using drones to deliver prescriptions to people.
However, at one point,
the camera focused on Reeve himself, and many viewers noticed that he was recording himself without any pants on despite making the effort to put on a blue shirt and a smart gray blazer. Reeve failed to realize that his bare legs and boxers were visible on camera, prompting Twitter users to call him out.
"No Pants Tuesday
on @GMA I assume," one user joked, sharing a cry-laugh emoji. "To the @GMA reporter who forgot to wear pants for this morning's broadcast: you are officially the most relatable person on television and my new favorite news anchor," an entertained user wrote.
The reporter took the jokes
in stride and even relived the moment on Twitter. "I have arrived… in the most hilariously mortifying way possible," he tweeted after his segment went viral.
He also clarified
that he was wearing shorts in the video, and not his boxer briefs. In an official statement, he said, "Trying to be efficient, I got ready for a post-
GMA
workout a little too soon this morning. The camera angle, along with friends, family, and several hundred strangers on social media made me rethink my morning routine."
"Any sartorial tips
from these people who are wearing a belt, trousers and shoes during their work video calls at home are more welcome. Now, back to work. Wearing pants," he added.
I have ARRIVED*

*in the most hilariously mortifying way possible https://t.co/2NQ85QEJVr

— Will Reeve (@ReeveWill) April 28, 2020
They're shorts I promise 🤦🏻‍♂️

— Will Reeve (@ReeveWill) April 28, 2020
When WFH goes wrong (or, your self-framed live shot goes too wide).
Hope everyone got a much needed laugh 😂 pic.twitter.com/GbyLBhL7Be

— Will Reeve (@ReeveWill) April 28, 2020
No Pants Tuesday on @GMA I assume 😂 #WillReeves Blame it on the #Covid pic.twitter.com/y4HqpT8WxE

— Chris White/❌⭕💨🎈 (@IAmChrisWhite23) April 28, 2020
To the @GMA reporter who forgot to wear pants for this morning's broadcast: you are officially the most relatable person on television and my new favorite news anchor pic.twitter.com/JmNbNxvTv3

— Ben There Done That (@basicrasic) April 28, 2020
I cannot stop thinking about the GMA reporter who thought nobody could see he wasn't wearing pants. Would 100% happen to me

— 💭 (@judiforeman) April 28, 2020
@GMA if your reporters don't want to wear pants while working from home SUPPORT THEM! All y'all are working from home some not wearing pants, some not wearing bras. Freeing isnt it? @TomLlamasABC you do you bro. Don't wear pants if you don't want to!

— LilDabbySweetcakes (@dabby_lil) April 28, 2020
[via
CNN
, opening image via
Facebook
]
Receive interesting stories like this one in your inbox
Also check out these recent news