Don't miss the latest stories
Share this
Jimmy Fallon Apologizes For Wearing Blackface In Resurfaced Clip From 2000
By Izza Sofia, 27 May 2020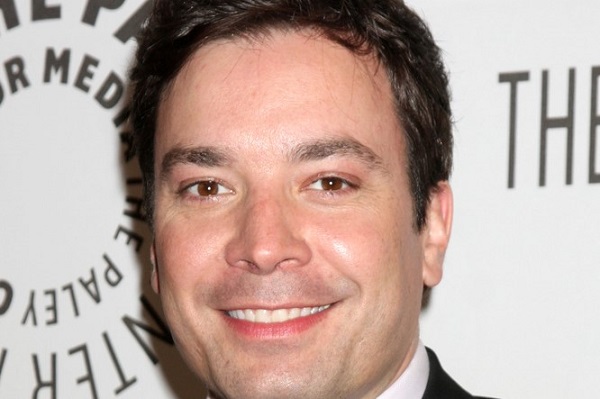 Image via Kathy Hutchins / Shutterstock.com
Jimmy Fallon
has released an apology after a video of him in blackface surfaced online.
The clip
was from an
SNL
sketch in 2000, and it showed Fallon performing an impression of comedian Chris Rock in a talk show hosted by Regis Philbin, who was played by Darrell Hammond.
The footage
triggered a new "#jimmyfallonisoverparty" hashtag to trend. Fallon was quick to respond to the backlash, and took to Twitter to apologize to those who were offended by the bit.
"I made a terrible
decision to do an impersonation of Chris Rock while in blackface. There is no excuse for this," he said. "I am very sorry for making this unquestionably offensive decision and thank all of you for holding me accountable."
While some Twitter users
called for Fallon to be "canceled," others thought it was unreasonable to hold him responsible for his actions from 20 years ago.
"This is unacceptable,
but it was also ages ago. While it is important to bring it up because it's something that happened and isn't all okay, he shouldn't be canceled for it," one Twitter user reasoned out.
if you're wondering why jimmy fallon is cancelled, here is the video. #jimmyfallenisoverparty #jimmyfallonisoverparty #JimmyFallonIsOver pic.twitter.com/P2AVynIkFB

— kelly (@_____kelly___) May 26, 2020
In 2000, while on SNL, I made a terrible decision to do an impersonation of Chris Rock while in blackface. There is no excuse for this.

I am very sorry for making this unquestionably offensive decision and thank all of you for holding me accountable.

— jimmy fallon (@jimmyfallon) May 26, 2020
... This was 20 years ago...
Cancelled culture needs to chill tf out
Y'all do realise that not everything people do and say 20 years before is the same as what they do and say now...
20 years ago I thought breastmilk was the only form of nutrition (I imagine, I was 1)
Damn

— Chinny Igwe (@chinny_igwe) May 26, 2020
#jimmyfallonisoverparty is trending on twitter for impersonating Chris Rock in blackface 20 years ago on an SNL skit. Why don't Marlon and Shawn Wayans get the same treatment for doing "whiteface" 16 years ago? pic.twitter.com/qrlPXJxPuN

— Christian🥀🦋 (@christianj0530) May 27, 2020
this is unacceptable but it was also AGES ago i mean like, what? 2 or 3 DECADES? while it's important to bring it up because it's something that happened and ISNT AT ALL okay, he shouldn't be cancelled for it. BUT he needs to address it for what it is and apologise

— g a b r i e l l e (she/her) (@herputhystinky) May 26, 2020
For everyone upset on Twitter at Jimmy Fallon for wearing blackface over 20 years ago for a SNL skit, just wait till we tell you about the current Governor of Virginia. 👌🏻 #jimmyfallonisoverparty@GovernorVA pic.twitter.com/sUH2uHVdKX

— Mindy Robinson for Congress NV03 🇺🇸 (@iheartmindy) May 26, 2020
So how are we gonna cancel jimmy fallon for doing blackface but not cancel Saturday night live for letting him do that and giving him a platform? #jimmyfallonisoverparty pic.twitter.com/ME49YCpydw

— Mio_Mio (@beyoncesdick66) May 26, 2020
Jimmy Fallon did blackface... I- 🤣🤣 Black twitter finna have field day on his ass. #JimmyFallonisoverparty pic.twitter.com/Bb8Q4Gx95g

— Negative (@a1negro12) May 26, 2020
[via
CNN
, opening image via
Kathy Hutchins / Shutterstock.com
]
Receive interesting stories like this one in your inbox
Also check out these recent news