Don't miss the latest stories
Share this
What Netflix Bingers Will Supposedly Look Like In 20 Years, Visualized In 3D
By Mikelle Leow, 12 Jun 2020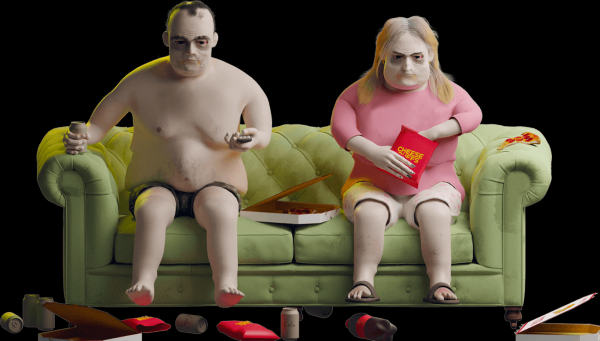 Image via Online Gambling (fair use)
Take a look
at this photo. That's you in 20 years. Maybe. If you keep on feeding into that "one more episode" lie.
A study claiming
to focus on what binge-watching does to the body has inspired a pair of grotesque visualizations envisioning Netflix addicts two decades down the road. Meet Eric and Hannah.
"We conducted a study
on the impact that binging Netflix has on your health," the creator,
OnlineGambling.com
, explains. "We used our research to show you what you could look like if you don't change your habits."
The makeup of
the dummies might look baseless, but this is a combination—albeit an exaggerated one—of features your body might take on if you're not careful about your health and almost never leave your couch.
"We've created 3D models
to show you up close and personal all the bodily damage of a Netflix binger," the website says. "Let us warn you, it's not a pretty sight."
Eric and Hannah's
dramatic appearances are broken down on the site. For instance, they have ashen skin because of the lack of sunlight, resulting in deficiencies of vitamins B-12 and D. Without sunlight and vitamin D, Eric suffers bald patches, too.
Bloodshot eyes
and dark shadows indicate sleep deprivation and the strain from staring at screens for hours without sufficient blinking. Varicose veins gather at their legs due to poor blood circulation from sitting for too long.
The models are
pictured with fine lines, wrinkles, and sagging in the face due to premature aging from High Energy Visible (HEV) light emitted from device screens. They also have pot bellies from insufficient exercise and an overdependence on food deliveries, as well as rounded shoulders and poor posture from slouching. They get something called 'Dead-Butt Syndrome' because of the persistent pressure placed on the pelvic area.
Preview the mockups
and see the full justifications of why they look that way
here
.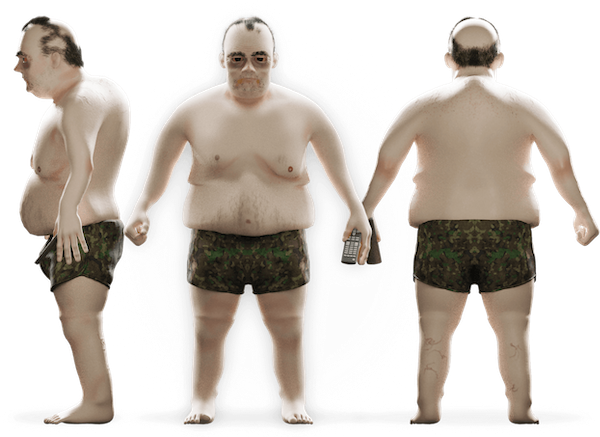 Image via Online Gambling (fair use)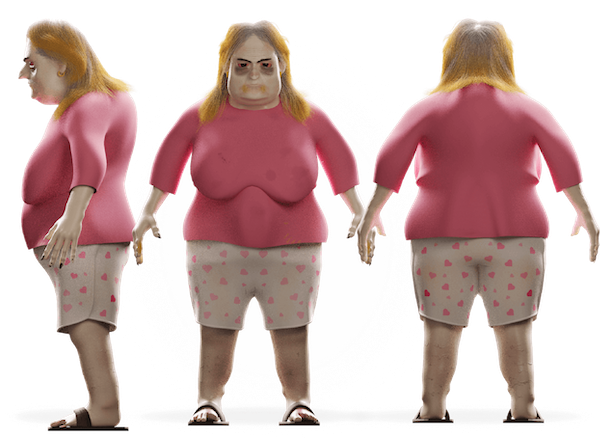 Image via Online Gambling (fair use)
[via
Metro.co.uk
, images via
Online Gambling
(fair use)]
Receive interesting stories like this one in your inbox
Also check out these recent news