Don't miss the latest stories
Share this
Instagram Pushes Photos Of 'Scantily-Clad' Women To Top Of Feeds, Study Claims
By Mikelle Leow, 16 Jun 2020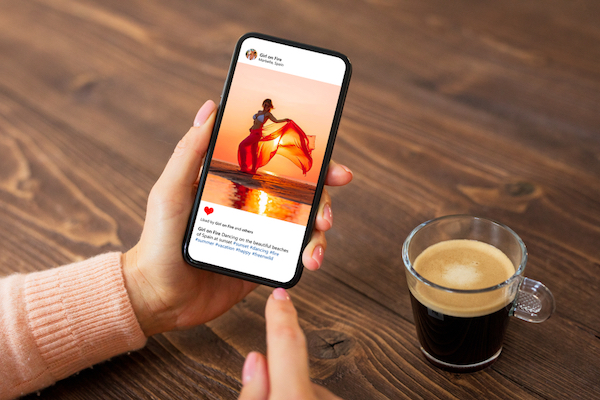 Image via Shutterstock
Could you be seeing
more racy photos because Instagram wants you to? A team from
AlgorithmWatch
and the European Data Journalism Network seems to think so.
Their study suggests
that Instagram's algorithm might be prioritizing thirst trap photos to show up on your newsfeed.
To better understand
the algorithm, the researchers invited 26 volunteers to install a browser extension that would launch the Instagram homepage at regular intervals. The plugin would also note down which posts appeared first.
Participants later
followed a group of professional content creators who use Instagram to promote their brands and draw in potential clients. In total, the influential figures uploaded 2,400 photos, of which only 362 (21 percent) of them were semi-nude; these included pictures of women in lingerie or bikinis, as well as bare-chested men.
Since the selection
of "scantily-clad" photos made up just one-fifth of the 2,400 images, the team assumed that participants would be shown pictures covering a variety of aesthetics in their newsfeeds. To their surprise, 30-percent of posts were thirst traps.
Intriguingly, posts
depicting meals or landscapes were 60-percent less likely to show up in volunteers' newsfeeds. Meanwhile, photos of scantily-clad females had a 54-percent tendency of appearing in them, and pictures of bare-chested men were 28-percent more likely to pop up in newsfeeds.
However, Facebook,
the parent company of Instagram, dismissed the findings. "This research is flawed in a number of ways and shows a misunderstanding of how Instagram works," it told the team. "We rank posts in your feed based on content and accounts you have shown an interest in, not on arbitrary factors like the presence of swimwear."
The researchers,
on the other hand, mentioned the results are consistent with Facebook's patent detailing how its newsfeed algorithm is able to automatically choose which posts pop up in newsfeeds.
The patent also
named "state of undress" as one of several influences that help determine which images get prioritized. This indicates that Instagram might not just select posts based on users' preferences, but also push images it presumes users want to see.
AlgorithmWatch reporter
Nicolas Kayser-Bril deduced that Instagram's algorithm is motivated by the biases of certain accounts. "A minority of Instagram users see the platform as a free source of soft porn images and their behavior is probably picked up by ML systems, amplified, and pictures of nudity are pushed for all users, in a vicious cycle," he
tweeted
.
Instagram's supposed predictions
could influence Instagrammers to upload more "scantily-clad" pictures, ultimately raising engagement levels for the social network.
However, the research team
acknowledged that semi-nudity wasn't prioritized for all participants of the study. This might be because Instagram also takes things like personalization into account.
They also admitted
that more research needs to be done to gather more grounded conclusions, and intend to invite more volunteers to join the study. It is also impossible to know for sure that the algorithm works this way unless the team gets access to Facebook's internal data and production servers.
You can read
the full study
here
.
[via
TNW
, cover image via
Shutterstock
]
Receive interesting stories like this one in your inbox
Also check out these recent news