Don't miss the latest stories
Share this
Apple's Future Glasses Could Auto-Adjust, No Prescription Lenses Needed
By Mikelle Leow, 22 Jun 2020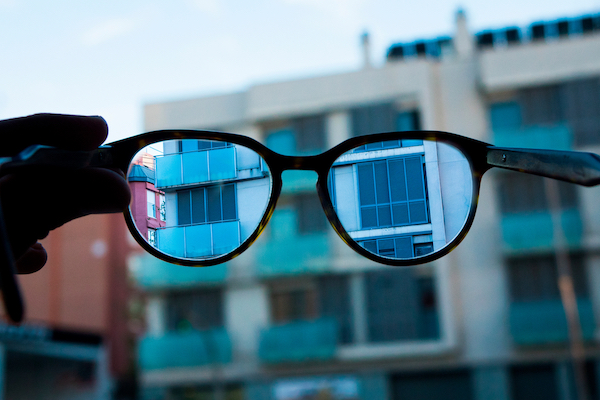 Image via Shutterstock
Apple's "most mysterious" product,
the rumored 'Apple Glass' smart eyewear, might not require prescription lenses or contact lenses, as a new patent granted to the Cupertino tech giant by the US Patent and Trademark Office details technology that auto-corrects views according to a user's vision.
The patent,
titled "Head-mounted display apparatus for retaining a portable electronic device with display," explains a device with a glasses frame that lets the wearer slot in an iPhone or other display devices to watch images in front of their eyes, with optical elements that adjust content to appear larger or further away.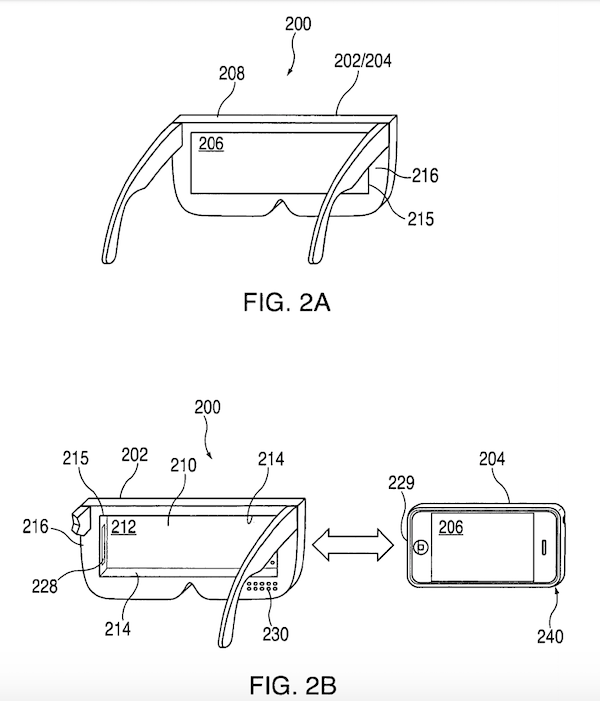 Image via Apple/USPTO
Apple has been
reusing this title on numerous occasions since 1989, but the latest update mainly dictates prescription lens-related changes. It suggests an "optical subassembly"—such as a lens, a diffuser, light guide, light source, and/or mirror—that corrects images to match a user's prescription as well as adjusts to "the limitations or corrections" of eyesights, like myopia.
"For example,
if a user is myopic in one eye, the optical module associated with that eye may modify the image displayed to correct the user's myopia," the document reads. "The system may determine the correction required for each eye, if any, using any suitable approach. For example, the user may enter a glasses or contact lens prescription that indicates the required correction."
This fixes a common problem
people with poorer vision face with virtual-reality and augmented-reality headsets. Spectacle wearers will have to remove their eyewear before putting on the headsets, making it harder to take in the full optical experience of VR. Contact lens wearers, on the other hand, might struggle with optical distortions that people with perfect eyesight might not encounter.
While it is possible
for AR/VR tech gadget makers to add prescriptive configurations to current products, the devices will have to be adjusted each time they are used by someone else.
In contrast,
Apple's version recommends a processor that switches between settings according to various prescriptions, and defaults to a "standard" setting for new users with normal eyesights.
However, since drawings
illustrating the patent show what looks more like a chic, smartphone-enabled VR headset, it's possible that the technology is being predominantly considered for a VR device, although it also describes cameras being included to let wearers see "the outside world," so it might also be used for AR gadgets and potentially the 'Apple Glass'.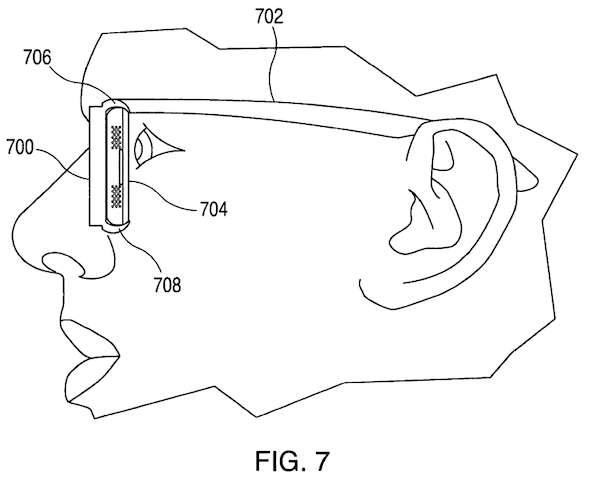 Image via Apple/USPTO
Auto-adjusting lenses
aren't expected for the first generation of the 'Apple Glass', unfortunately.
Tom's Guide
mentions reports suggesting that wearers will need to get prescriptive lenses done for the first-ever Apple smart glasses.
In an earlier report,
renowned tech analyst Jon Prosser cited sources familiar with the product's development process that the 'Apple Glass' should start from US$499, excluding prescription prices. The eyewear will also feature clear lenses instead of tinted, which it presently isn't compatible with.
Customers can expect
Apple to announce the smart glasses in end 2020 or early 2021, with an official release potentially only occurring in 2022.
[via
Tom's Guide
, images via various sources]
Receive interesting stories like this one in your inbox
Also check out these recent news